Putin's rating at two-year high for second consecutive week – pollsters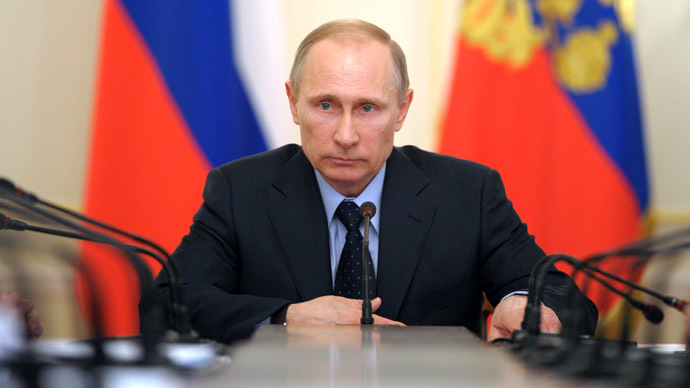 According to an early March poll the Russian President's rating remains at its highest in the last two years and researchers list the Sochi Olympics and moves for a political settlement of the Ukrainian crisis as possible reasons.
Almost 68 percent of Russians approve of the work of President Vladimir Putin, reads the report published by the WCIOM All-Russian Public Opinion Research Center. The respondents named two major events as having an effect. 53 percent say it's the ongoing political crisis in Ukraine, including the situation on the Crimean Peninsula. 42 percent say the main event of the past few weeks was the successful completion of the Sochi Olympics, and the preparations for the Paralympic Games.
A similar poll conducted in late February also indicated that public support for the Russian President was at the same level of just below 68 percent. This is the highest index since May 2012 when Putin's inauguration boosted public support to 68.8 percent.
After the violent change of power in Ukraine led to turmoil across the country, the Russian president got approval from the upper house of parliament to sanction the use of military force to protect Russian citizens and the Russian-speaking population in the Autonomous Republic of Crimea in south-east Ukraine. Among them are 16,000 military servicemen stationed on Russian military and navy bases. Russian speakers make up over 60 percent of the population in Crimea that was handed over to the Ukrainian republic in mid-50s by Soviet leader Nikita Khrushchev.
During the press conference held earlier this week Putin said that while the legal move opened the opportunity for military involvement in Crimea, there was no necessity for such a step. The Russian leader added that accepting Crimea into the Russian Federation was out of the question.
The legislature of Crimean Republic on Thursday voted to hold a referendum on March 16 n which the residents will answer the questions whether they want the region to remain part of Ukraine, or if they want it to become part of Russia.
You can share this story on social media: