Good neighborly relations are Russia's priority in Arctic – security chief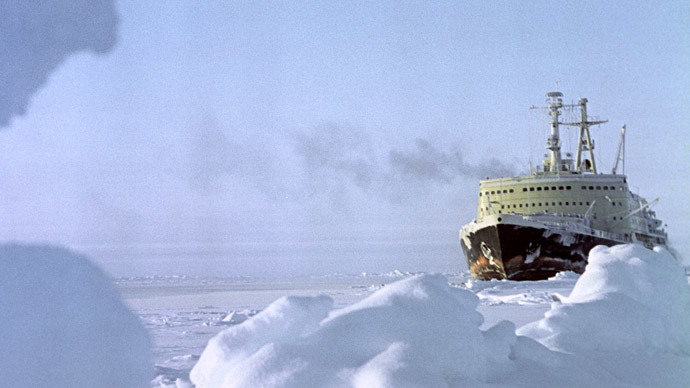 Russia aims to develop the Arctic as a region of peace and international cooperation, but will always defend its national interests said Security Council Secretary Nikolay Patrushev.
He was speaking at the opening of the international conference on stable development and security issues in the Arctic region that took place this week in North Russia's Naryan Mar. The Security Council is Russia's top consultative body on strategic issues of national importance that provided support for the two-day conference.
President Vladimir Putin addressed the forum with a letter of greetings.
"While Russia is planning to defend firmly its geopolitical and economic interests in the Arctic zone, we also seek to strengthen the cooperation with other member countries of the Arctic Council and to turn the Arctic region into a zone of peace, stability and cooperation," the message read.
Patrushev said in an interview with the RIA Novosti that the last meeting was attended by delegations from almost all Arctic nations and also representatives of observer states such as China, India, South Korea and Singapore.
He noted that the United States chose not to send its representatives to this year's event and offered no explanations for the step.
However, Patrushev recalled that in bilateral consultations US officials confirmed their interest in cooperating with Russia in the Arctic.
One possible field of such cooperation could be the Arctic monitoring system presented by the RTI (Radio-technical and Information Systems) corporation during the conference.
RIA Novosti quoted one senior RTI manager as saying that the system allows to get a real time picture of the situation and automatically report about various emerging risks. These include emergency situations in the transport sector, natural and man-made accidents and also acts of terrorism targeting infrastructure sites.
The executive noted that the Russian system is, in fact, a full pledged geo-analytical platform that can also work beyond the borders of Russia's zone in the Arctic and said that the services would be offered to all partner nations.
Russia has intensified the development of its Arctic Regions over the past few years, including works on the Northern Sea Route, which is gradually becoming an alternative to traditional transport corridors between Europe and Asia.
Larger economic participation has required a more intensive military presence and in April this year Putin announced that Russia was creating a new united fleet of new generation combat ships and submarines permanently deployed to the Arctic.
In late 2013, Russia began extracting oil on the Arctic shelf. The country claims about two-thirds of large oil and gas deposits in the Arctic shelf zone, but plans to claim more territory through the so-called Lomonosov Ridge. Russian authorities plan to lodge the documents with this claim to the United Nations as soon as next year.
You can share this story on social media: