Russia to build new naval bases in the Arctic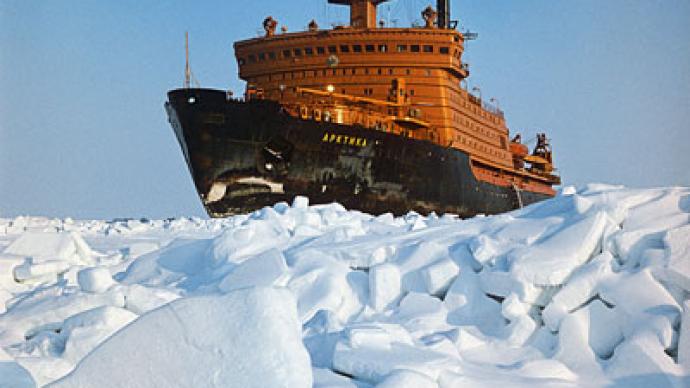 Russia is going to build bases for the Navy and Border Guard Service along the northern sea route which connects the Atlantic and Pacific oceans, says Security Council chief Nikolay Partushev.
The location of the bases, in some of the most remote areas of the Arctic Sea, has already been drawn up, Patrushev told the council's meeting in Krasnoyarsk, Siberia, on Monday.
However, he says the work on getting them up and running is going slowly.
"It was suggested we set up a patrol group, organize sorties along the northern sea route and develop a respective legal base, however, a lot of that hasn't been done yet," Patrushev said, as cited by RIA-Novosti.
The five Arctic powers – Russia, Norway, the United States, Canada and Denmark – have been at odds over how to divide up the region, which is believed to hold huge oil and gas reserves. The dispute has been heating up as rising temperatures make sea ice melt, and provide access to deposits, while record high oil prices make offshore drilling in the Arctic more economic.
Under the United Nations Convention on the Law of the Sea, an economic zone belonging to a state is limited to 200 nautical miles from the coastline. However, that zone can be extended if a state proves that the continental shelf is a geological extension of the country's territory.
Since 2007, Russia has conducted several expeditions with the goal to prove that an underwater mountain range is part of its own landmass. Moscow has planned to submit its claim to redraw the map of the Arctic by 2013.
By 2020, Russia will deploy a combined-arms force – including military, border and coastal guard units – to protect its economic and political interests in the Arctic.
Earlier in July this year, after overseeing the start of construction of one of Russia's newest generation of submarines, President Vladimir Putin said: "The Navy is an instrument for defending our national economic interests, including in regions like the Arctic, which holds a rich concentration of bio-resources, as well as deposits of hydrocarbons and other natural resources."