Far East reporters propose Gold Star award for President Putin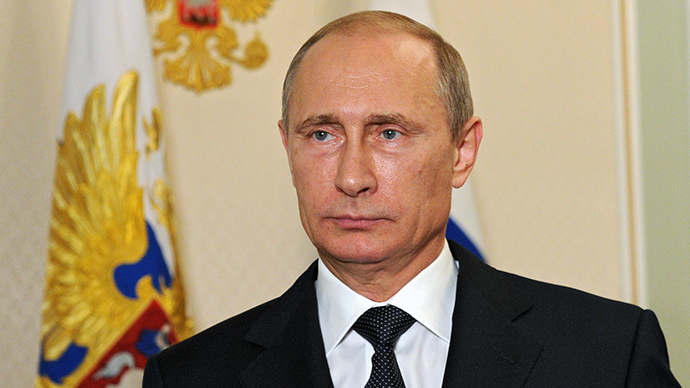 A group of journalists have lodged an official proposal to award Vladimir Putin with the honorary title Hero of Russia for his uncompromising defense of the national interest and support of ethnic Russians as well as for supporting the freedom of speech.
The move has been initiated by Konstantin Pronyakin from the city of Khabarovsk, a correspondent with the popular nationwide daily Moskovsky Komsomolets.
Pronyakin says that his letter was also signed by journalists from Khabarovsk Region, Yakutiya, Amur and Magadan Regions, and also the Jewish Autonomous District – all in the Russian Far East.
In the letter that was forwarded to the pro-Putin political movement All-Russian Popular Front, the journalists ask top parliamentary officials – State Duma Speaker Sergey Naryshkin and upper house Chairwoman Valentina Matviyenko – with a request to award Vladimir Putin the Hero of Russia title. It is the highest honorary title of the Russian Federation.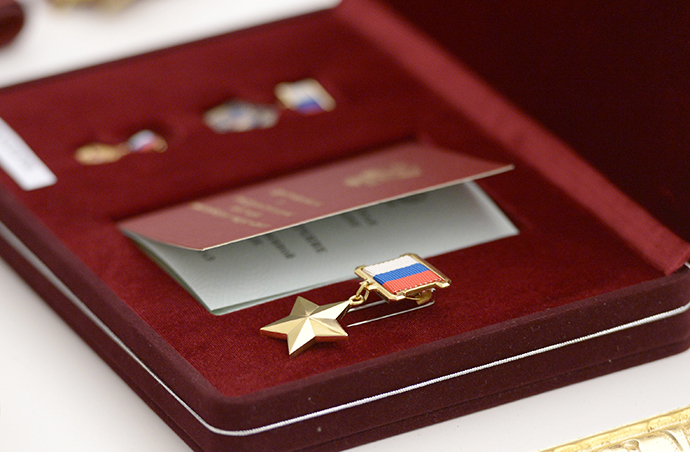 The backers of the initiative claim that Putin deserves this because of his "heroic decision made in difficult times to support the compatriots and brotherly nations of the Crimean Peninsula," expressed in the signing of the Federal law on the accession of the Crimean Republic and the Sevastopol city into the Russian Federation.
The journalists also praise Putin's input into maintaining Russia's territorial integrity, his solid stance in defending Russia's national interests on the international arena and the "declaration of the freedom of expression within the framework of the law."
The Hero of Russia title was instituted in 1992 and is modeled on the Hero of the Soviet Union title that existed in the USSR from 1934. Hero of Russia and the Labor Hero of Russia are two top honorary titles in the Russian Federation – the laureates are given special Gold Star medals and their bronze busts can be installed in their home regions.
Vladimir Putin has several state awards from Russia and foreign nations with the highest being the Order of Merit received in 1996. Neither the president nor his administration have yet commented on the journalists' letter, which was published in the government daily Rossiiskaya Gazeta on Wednesday.
One of Far Eastern politicians, the head of the Liberal Democratic caucus in the Khabarovsk Regional Legislature, Vyacheslav Furgal, called the reporters' motion "unethical" in press comments. He noted that representatives of the mass media as "the Fourth Estate" must remain unbiased and distanced from all political developments in the country. At the same time, Furgal agreed that Putin definitely deserved the honorary title.
You can share this story on social media: