Duma to consider law changes targeting online identity theft
Published time: 24 Jul, 2014 08:39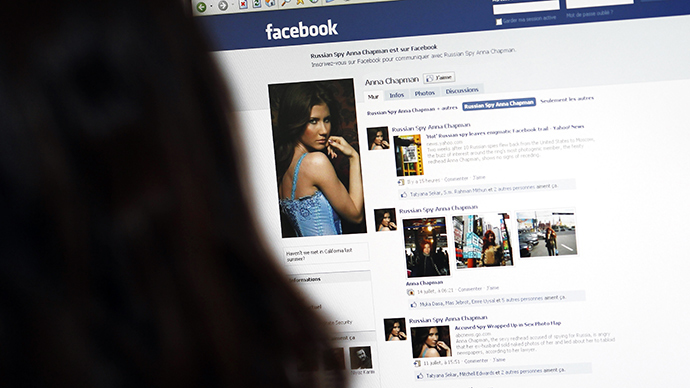 A group of Lower House MPs have suggested a law that would force social networks to delete fake accounts registered using a real person's name if they receive a complaint.
The bill would make the state watchdog Roskomnadzor, which is currently enforcing government restrictions on distributing information on the internet, to block the resources that "violate personal rights of citizens not connected with their property or target the citizens' intangible assets."This includes the illegal use of someone's identity to create an account on social networks.
Deputy Chairman of the State Duma Committee for Science and Technologies Aleksey Chepa, told Izvestia daily that the proposal came about because he had received a lot of complaint letters about embezzlement and cheating committed on the internet.
According to Chepa, in most common schemes fraudsters register an account in someone's name and then start asking this person's friends for money, make hate posts on political and religious topics and even blackmail the real person.
The lawmaker said the bill was not about "tightening the screws" or limiting any freedoms, but offered legal protection to ordinary people and celebrities alike.
Once the bill is passed citizens who think that their names are being used for fraudulent purposes will be able to file a complaint to Roskomnadzor and the state agency would ask the owner of the social network to take down the account that violates the law. If there is no response by the social network, access to it can be blocked until the illegal information is deleted.
However, representatives of Roskomnadzor said that they considered the additional regulations excessive as all potential conflicts could be resolved by the existing Law on Personal Data and by user agreements with major social networks that forbid people using names that are not their own.