Moscow authorities promise to protect student campuses from internet porn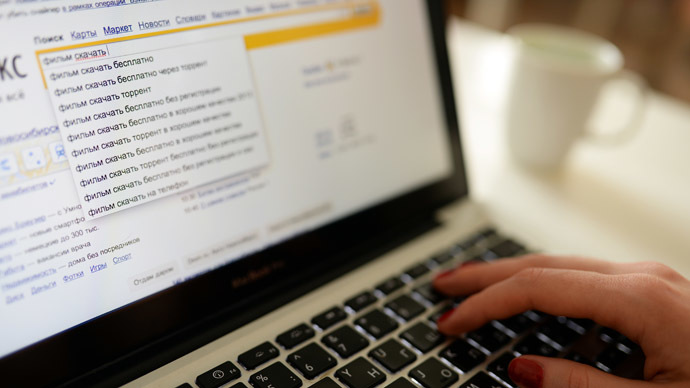 Moscow City Hall is planning to equip the city's universities and campuses with free WI-FI but warn that special filters would prevent students from visiting sites with adult content, playing online games or using torrents.
Within the next three years the authorities want to launch free Wi-Fi in 143 campuses housing about 85,000 students, as well as all Moscow state-run institutes and universities. The program would cost 705 million rubles or about $20 million.
Internet access via the new network will be free and unlimited, but certain resources will be blocked by the state-sponsored providers.
The limitations will be imposed in line with the recently introduced Russian laws on information, on protection of children, and on countering extremism, a source in the Moscow Mayor's office told mass circulation daily Izvestia. Free state-sponsored internet will have content filters blocking P2P protocols used by torrent sharing programs and protocols used in online games.
Also, providers will maintain a list of resources distributing the content that should not be allowed to those underage – this includes pornography, explicit language, promotion of forbidden drugs, violence and other things and actions that could be a threat to children's lives or health, like advice on suicide. The data that "denies family values and justifies unlawful behavior" will be blocked as well.
The list will be regularly updated, the source emphasized.
The plenipotentiary for students' rights, Artyom Khromov, was skeptical about the effectiveness of the City Hall plan. "Professors say that when students get unlimited access to the internet they will spend all their time on forbidden websites. But students knew how to distract themselves from studies even before the internet was invented," the official told reporters.
The head of the All-Russian Education Foundation, Sergey Komkov, welcomed the changes and said that similar schemes had been introduced in countries such as South Korea and in some areas of the United States.
Denis Davydov, one of the leaders of the Safe Internet League NGO that promotes society control over internet access and content said the blocking cannot be completely effective, but major corporations had managed to almost achieve it. If the same scheme is used in the student internet, the only way to visit the banned sites for students will be to buy personal modems, he added.
You can share this story on social media: