Bill to ban MPs from adverts, product placement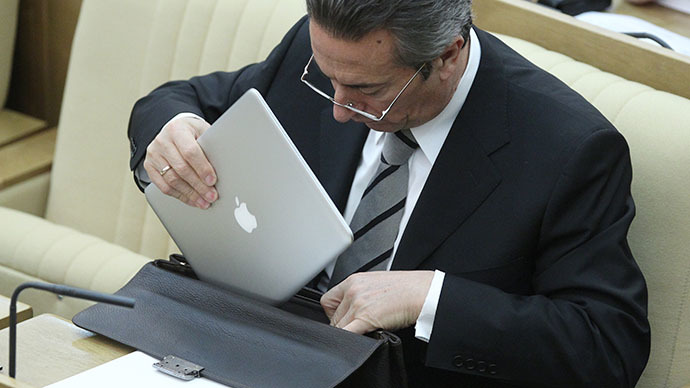 A Lower House MP is readying a bill that would ban his colleagues using social network accounts for advertising and product placement, saying that this could be considered as abuse of voters' trust.
Vadim Solovyov who represents the Communist Party in the State Duma (and who is the head of the party's legal department) told the popular Russian daily Izvestia that the bill would change the existing Federal Law on Advertising, with a ban on all civil servants posting advertising content on their private accounts in various social networks. He said the ban would first of all affect the deputies of the federal parliament and of various regional legislatures, as the elected officials are much more active on the internet.
"A civil servant is a person of great responsibility and popularity. To their voters, civil servants are like a quality guarantee for the mentioned goods and services and this is why they should not abuse the people's trust," the Communist MP told reporters.
He added that he considered it possible for officials to mention some brands in letters and posts, but was strongly against the demonstration of trademarks in photos and videos.
Other Russian MPs seemed perplexed about Solovyov's suggestion. Lower House Deputy Aleksandr Sidyakin (United Russia) noted that such bans, if passed, would violate the constitutional right for self-expression.
According to Solovyov, the bill would be submitted to the State Duma in the fall.
Earlier this month Russian media reported that authorities planned to launch a special social network uniting legislators of all levels as well as specially invited experts and aides. People behind the project claim that the consolidated stance of a number of regional politicians and experts could greatly improve the quality of bills proposed to parliament. They did not say if they planned to allow users to post advertising.