Private military contractors to fall under Defense Ministry purview – Draft Duma bill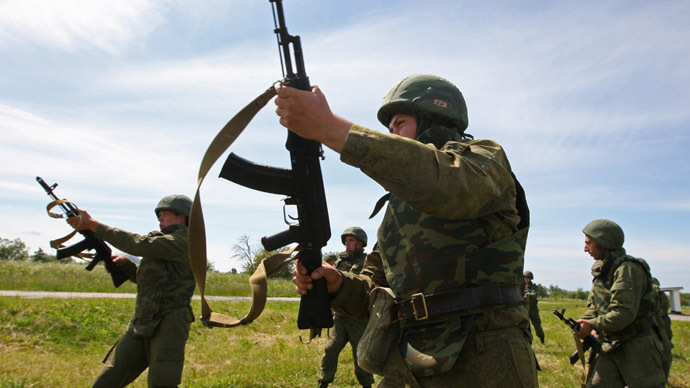 Ruling party MPs want to grant broad rights and state contracts to private military companies, at the same time giving the control over contractors to the Defense Ministry.
Aleksey Zhuravlev and Frants Klintsevich of United Russia said in an interview that their new bill is being examined by military experts. The draft was almost ready, but given its importance and the fact that Russia currently lacks any laws on private military companies whatsoever, the sponsors decided not to submit it to parliament until the next session.
Nevertheless, both lawmakers stressed the importance of such laws in modern conditions.
Klintsevich told Izvestia daily that according to his estimates, about half a million Russians want to work for private military firms, but the future law would introduce strict selection criteria and the number of people who would be allowed to work would only be in the tens of thousands.
He noted that the private contractors would be under full control of the Defense Ministry that would use them for immediate response for various threats.
"The president needs a sanction from the parliament to order the use of special forces and private companies could be immediately sent to counter threats. But this requires strong control on the part of the Defense Ministry and the maximum use of contractors for the benefits of the state military forces," he told reporters.
Zhuravlev added that the option would allow a large number of Russian military officers to find a good job after leaving the forces.
"Resigning officers can find a job with a good salary in such firms, and keep all their combat skills. Presently, they have no other place to go but security companies, but the conditions and the payment in the private military firms will be better beyond comparison," he said.
Private military companies could also become a hidden reserve for the regular military forces and automatically join them in times of universal draft, Zhuravlev noted. In return, the state can offer work to contractors, for example guarding Russian embassies and industrial facilities belonging to government owned corporations.
In late June, the nationalist LDRP prepared a similar bill and drafted it to the legislature of North Russia's Pskov Region. The LDPR backed the move with a statement that current political realities call for capable and specialized commercial organizations to enforce national interests in cases when international politics or law prevent the government from using regular military forces.
Unlike United Russia, the LDPR wants private Russian military firms to be controlled by the national security service, the FSB. According to the authors of the draft, this would make the contractors controllable and accountable for their actions and create conditions for further development of the sector.