Russian Deputy PM pledges support to Moldova's breakaway region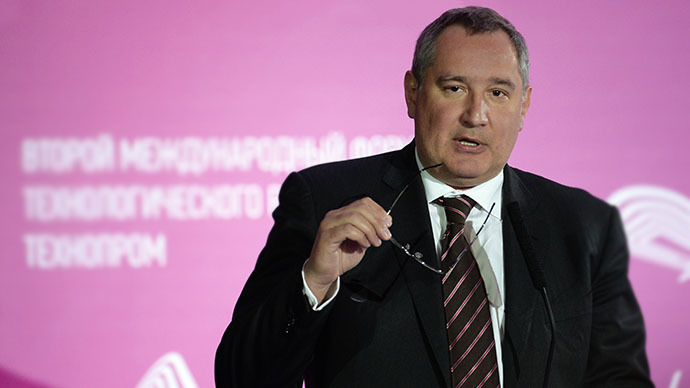 The Association Agreement between Moldova and the EU is violating the basic rights of people living in the breakaway Republic of Transdniester, claims Deputy PM Dmitry Rogozin as he promised "full-fledged support" to the region.
The Deputy PM explained that before Moldova's association with the EU Transdniester had been selling its products mostly to European countries and now this option will be lost. However, Russia will open its markets to the republic and provide other support, he said.
Russia's objective is to ensure decent living standards for Transdniester residents, Rogozin stated.
The promises were made at a Tuesday press conference after government officials from Russia and the Transdniester Republic signed a number of memorandums on cooperation in trade, economy, education and culture.
In his press statement Rogozin also attacked Moldova's pro-EU position, saying that this course was countering "life's natural logic", as about 700,000 Moldovan citizens are now working in Russia as labor migrants and their earnings are supporting the state budget of their homeland.
He reiterated that Chisinau officials were not taking into consideration the interests and opinions of the Transdniester people. "They were pressured, isolated, they were blackmailed and nobody heeded their opinion when the agreement with Brussels was signed," Rogozin told reporters.
Rogozin said Russia will continue cooperating with Moldova, and that he hoped for a meeting with Chisinau authorities at which he could bring up the topic of basic human rights stated in the UN Charter. "Today these fundamental rights of the Transdniester residents are being violated by the Republic of Moldova and all those who are behind the signing of the association agreement with the European Union," the official claimed.
"In this situation we are going to turn to an unusual practice which is allowed by international law and our own Constitution- we will render all kinds of assistance to the region so that Transdniester could survive this difficult period," the Deputy PM concluded.
The unrecognized Republic of Transdniester came into existence in 1990, following a war of secession with Moldova. It has the population of over 500,000, most of them ethnic Russians and Russian speakers. Russia currently has a peacekeeping force of about 1,000 soldiers stationed in the republic's capital Tiraspol to ensure security and stability in the region.
You can share this story on social media: