NATO's eastward expansion destabilizes Europe – Kremlin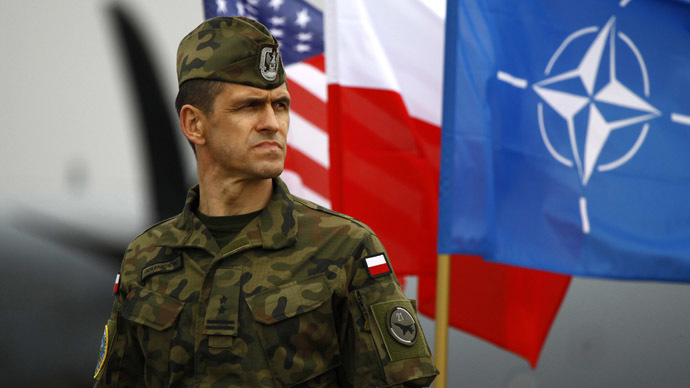 The head of the Russian presidential administration has attacked NATO expansion towards Russia's borders and dismissed the possibility of Russian aggression against its neighbors.
"There are some security problems of equal concern to Russia and to NATO member states. But these problems exist outside the European continent, and have no relation to European security whatsoever. Thus, the eastward expansion of the NATO infrastructure is, in my view, of an openly destabilizing nature and has no relation to the real security problems in Europe," Sergey Ivanov was quoted as saying on Wednesday by the Interfax news agency.
"Is it possible that anyone seriously thought that Russia was readying for aggression? Such ideas are used either as a psychological ploy or an invented justification for the infrastructure transfer towards our borders," the official told the press.
Ivanov added that he saw no sense in such actions and described them as "not politics, but intrigues."
"Any statements about the need to strengthen the eastern borders of the NATO bloc inevitably create problems for Russia-NATO relations, which is especially sad given that these relations have not been bad in recent years," the top Kremlin official said.
Ivanov also told reporters that the most urgent task for today was the creation of "humanitarian corridors" - safe evacuation routes for civilians in the east and south east of Ukraine who currently suffer from military attacks ordered by the Kiev authorities. He said the routes were necessary so that non-combatants, first of all women, children and elderly people, could come to Russia where they can receive asylum and help.
On Wednesday the governor of South Russia's Rostov region stated that he was considering declaring an emergency situation because of the influx of Ukrainian refugees fleeing the combat zones.The governor also told the press that he expected to get additional support for the region to handle the refugees, including some material help from the Emergencies Ministry.
You can share this story on social media: