Officials face career crash for failing to fulfill defense orders from govt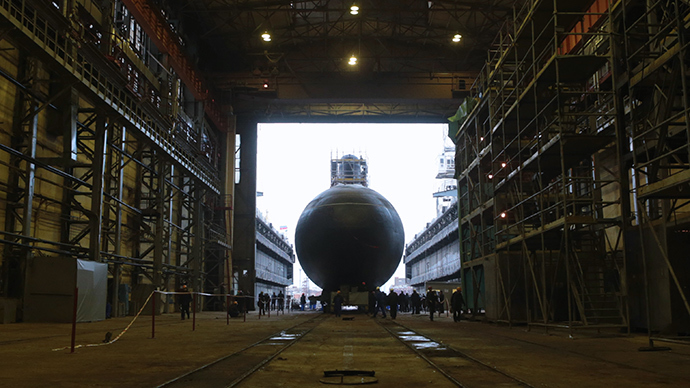 The Russian Prime Minister has signed a decree which will see civil servants losing the right to occupy managerial positions after failures to fulfill defense contracts with the government.
The decree introduces the felony of "blatant violation of a government contract" to Russian legislation for the first time in modern history, Prime Minister Dmitry Medvedev was quoted as saying on Monday by the ITAR-TASS news agency.
It is defined as the failure to execute the obligations within a state contract that leads to losses to the state budget amounting to five or more percent of the sum of the contract (but no less than 5 million rubles or $143 000).
Civil servants who allow such situations will be fired and prohibited from occupying any high level and controlling posts for up to 3 years. In informal comments, the PM noted that in his view managers who allow serious blunders should never be allowed to return to their previous work.
Medvedev said that the objective of the new regulation was to make the responsibility for the blunders more targeted and personal, and also make it more stringent in scope.
Deputy prime minister in charge of the Russian defense industry, Dmitry Rogozin, is tasked with overseeing the fulfillment of the new order.
When taking up his new duties, Rogozin praised state measures aimed at providing guarantees of fulfilling state contracts in the defense sphere. He noted that these measures had already yielded some results, and the rates of contract fulfillment are higher this year than the previous.
He added that the government was developing more restrictions, which would affect businesses rather than individuals.
Dmitry Medvedev noted that all tools and mechanisms must be leveraged to solve the problem, and added in certain cases he would favor criminal responsibility for failing to fulfill state contracts.
In December 2013, President Vladimir Putin signed a decree that introduced responsibility for those officials who control state contracts and also the executors for failing to provide goods and services within a government order. Under this decree, the punishment ranged between 30,000 and 50,000 rubles ($850- $1400) for officials and between 300,000 and 1M rubles ($8 600 - $28 600) for legal entities.
The move came soon after the state weapons agency, Rosoboronzakas, reported it had uncovered various violations that had cost the state budget over 3 billion rubles (over $85 million). The most frequent wrongdoing was selling products to the state at inflated prices, usually for military logistics.
You can share this story on social media: