Russian defense industry chief denies excessive militarization claims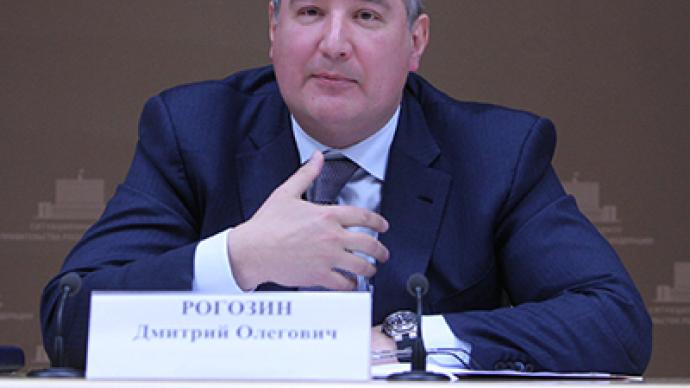 The Russian Deputy PM in charge of the defense industry has called upon the former finance minister "not to play on the side of the West" by criticizing Russia's militarization.
Deputy PM Dmitry Rogozin calls Alexey Kudrin's position "basically wrong" in his Twitter microblog.The defense industry chief says each Russian defense enterprise was renewing its facilities that produce competitive civilian goods. Rogozin called the military-industrial complex "a locomotive for the economy" and a guarantor of its progressive movement. In said he always welcomed criticism, but not hysterics and chided Kudrin with the old saying that the nation that does not want to feed its own army will eventually feed a foreign one. The comments were made after Alexey Kudrin said in a press interview that the arms race was one of the reasons for the Soviet Union's collapse and warned the current Russian leaders against repeating the mistake of excessive defense spending. Known and praised as a finance specialist and long-time ally of Vladimir Putin, Kudrin has always opposed an increase in Russia's defense budget. In 2011 his position led to an open conflict with then-president Dmitry Medvedev and Kudrin resigned from his post. After this he set up a think tank called the Committee of Civil Initiatives that has since published several reports urging the authorities to speed up reforms and to be more careful with balancing the budget. Dmitry Rogozin is a long established politician of moderate nationalist views. He gained fame in Russia and abroad for his harsh rhetoric (often by means of the new media) when he held the post of Russia's envoy to NATO in 2008-2011.In 2011 Rogozin was appointed Deputy Prime Minister in charge of the defense industry and concentrated his efforts on the development of defense enterprises and increased state aid.Russia is the World's second-largest arms exporter after the United States with a record $15.16 billion worth of weapons sold abroad in 2012, according to the official report by the state military-technical cooperation agency.
You can share this story on social media: