Russian arms chief dismisses rumors of presidential ambitions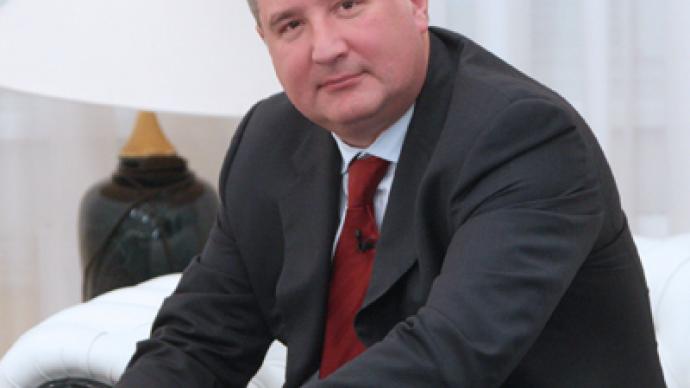 Popular Russian politician Dmitry Rogozin has dismissed rumors of plans to become president adding that his current post of the head of the military industry offers enough to keep him busy.
"I have no presidential ambitions whatsoever, but I have ambitions in what I am doing right now. I mean I want to work for several years on my current post so that in three or four years the flywheel of the Russian industry is working – this is my ambition," Rogozin said in an extensive interview aired by Channel 1 television.   Rogozin is a founder and leader of the Commonwealth of Russian Communities – the political organization defending the rights of ethnic Russians in foreign countries. He also worked for several years as Russia's envoy to NATO and became famous for his staunch defense of Russian interests.The Deputy PM also added that if the rumors about his presidential ambitions were true he would not be working in the government. "I would honestly tell everyone that I have different ideas, different thoughts and start to form a political party. I would choose a different way," Rogozin stated."I get a great creative and professional pleasure to work in President Putin's team and it is very comfortable for me to work in Prime Minister's Dmitry Medvedev's team. They trust me and connect certain hopes with me and I want to live up to these hopes," the Deputy PM added.Even though Rogozin is now fully engaged in the executive, the politician used the interview to call for his supporters to stop attending street rallies and pay attention to new openings in the military-industrial complex. "I hold that my supporters must understand my personal motivation, why I am taking part in all this, and start joining the power as well. They spent enough time in all these marches… We have career openings for those who think that they can be useful to their country – we are drafting future heads of the military-industrial complex," the politician said.At the same time, Rogozin expressed surprisingly mild attitude to the liberal opposition saying that the criticism of "patriots" from the liberal side was a normal thing in the politics.
You can share this story on social media: