Communists propose ban on civil servants' health treatment abroad
Published time: 15 May, 2014 09:34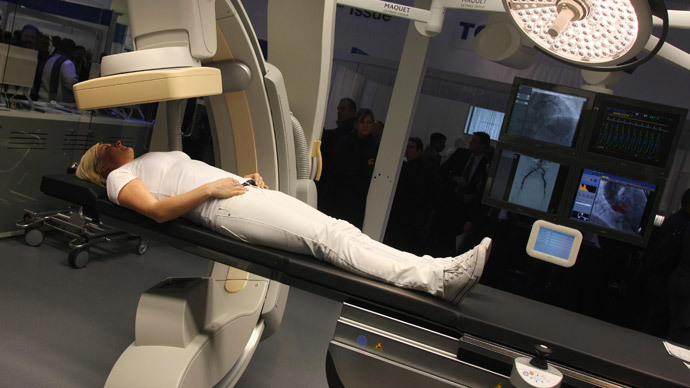 A Communist Party MP has promised to prepare and draft a bill forbidding all Russian civil servants from accessing health services in foreign countries, claiming this is the only way to ensure sufficient investment in the domestic health sector.
State officials and ordinary civil service staff have no motivation in developing Russian healthcare as they prefer to receive health services abroad, holds State Duma member Vladimir Fedotkin. A legislative ban onsuch practices would make them control the quality of medical training in Russia as well as the quality of medical services in the country, the politician told mass circulation daily Izvestia.
The MP said that he would draft the bill formalizing the ban before the end of the spring parliamentary session.
Fedotkin also complained about the dire state of Russian healthcare, saying that the hardware in hospitals was obsolete and poorly maintained, and the current generation of doctors lacked skills and experience. Many people employed by medical institutions never had any proper training, but simply bought their diplomas from crooks, he said.
This forces most Russians to turn to foreign specialists when they face some serious health problems. However, unlike well-off officials and politicians, ordinary people had to sell their homes to afford foreign medical services, which was a disgrace for the nation, the Communist legislator holds.
Fedotkin also told reporters that even many of MPs and parliamentary staff went abroad for treatment. "When they have doubts even in the high-level clinics, such as the State Duma one, how can we talk about ordinary hospitals," he noted.
The head of the Duma's Committee for Healthcare and former Russian health minister, MP Sergey Kalashnikov of the nationalist party LDPR, supported the initiative.
"Changes take place in our country only after the officials' interests get involved. Only after this a real modernization starts, not some imitation of activities," he said.
According to the Health Ministry, the number of Russians who turn to foreign doctors for help is over 70,000 people per year and the amount of money they spend in foreign clinics exceeds US$1 billion.
An opinion poll conducted in 2013 by the Levada research center shows that the main reason for this situation is the fact that most Russians are unhappy with the quality of medical services at home – 61 percent said they were extremely dissatisfied with it and 22 percent said they were partially dissatisfied.