E-bots to enforce new Russian ban on obscenities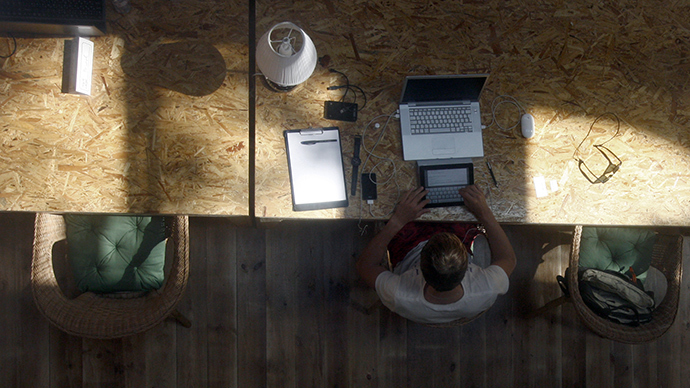 The federal agency for mass media control has started to test software to automatically monitor online media for the use of obscene language, both in articles and in user comments.
A spokesman for the Roskomnadzor agency, Vadim Ampelonskiy, told the mass circulation daily Izvestia that the system was expected to be launched before the end of the year. The cost of the project is estimated at 25 million rubles or about $694,000. Technicians are making lists of keywords for the searches as they manually monitor the Russian language sector of the internet.
The current version of the software only scans text, but in the future it will be also work with audio and video files, Ampelonskiy said.
The monitoring of the internet for obscene language has become necessary as in April 2013 President Vladimir Putin signed into force a federal law banning the use of obscene language in mass media under threat of fines up to 200,000 rubles ($5,500). Breaking the law will result in an official warning to the media outlet and two such warning within 12 months could mean the outlet's government license is revoked.The law applies both to text prepared by editorial teams and to user comments if they are publicly accessible.
Roskomnadzor has come up with two lists of swear words – those that were completely outlawed and those that were allowed under condition that printed and internet media publish them under "16+" parental advisory.
According to the head of the agency, Aleksandr Zharov, within the first year Roscomnadzor issued warnings to 65 mass media outlets, mostly over internet user comments. The official also said that the amount of obscenities in the Russian mass media had dropped dramatically because of the new regulations.
On Monday this week Vladimir Putin signed into law another bill concerning the use of obscene language – the ban on swear words in literature and art, including concerts, theatre, plays and public movie shows.
The violation of the new rules is also punishable by fines of between 200 and 2500 rubles for individuals, between 4000 and 5000 for civil servants and between 40,000 and 50,000 for companies. Movies containing obscene language will be denied official distribution licenses and any showing of a film without a license will be punished with much heavier fines – between 100,000 and 200,000 rubles as well as suspending of the cinema for up to three months.
The law has drawn a lot of criticism from some parts of the Russian artistic community who fear their freedom of expression is being denied. However, according to a poll conducted by the Public Opinion foundation in 2013, 84 percent of Russians supported the ban on obscenities.
It should be noted that the law is not retrospective, and does not apply to creative products released before it came into force.
You can share this story on social media: