Online booze ban: Lawmakers target internet alcohol sales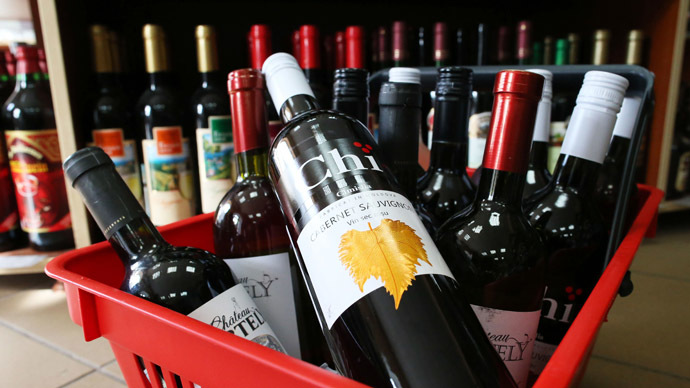 A ruling party MP has drafted a bill banning online sales of alcohol in order to improve state control in this sphere and protect customers from buying uncertified and potentially dangerous drinks.
Main sponsor of the bill, United Russia MP Viktor Zvagelsky, who also chairs the State Duma Committee for Economic Policy and Entrepreneurship, suggests "banning the distribution on the internet of any offers of remote sales of alcohol," and allowing state agencies to block sites that post such offers. This could be done either by the consumer rights watchdog or by the state alcohol control bureau.
The bill also restricts the sales of alcohol through various sales and coupon programs and selling liquor in sets with other goods if such tricks lead to dropping the price below the minimum limit set by the state (currently 200 rubles ($5.5) for half liter bottle of vodka or any other drink that is 39-40 percent proof).
Zvagelsky claims that internet alcohol sales are on the rise and this practice poses a risk to practically all aspects of state regulation in this area.
Additionally, online sales of alcohol put the lives and health of Russian citizens at risk as they facilitate the deception of customers, sales of low quality and counterfeit liquor, and potentially violate the ban on alcohol sales to minors.
Internet traders can also bypass some regional restrictions concerning the times that alcohol can be sold.
Earlier this week, the Russian government approved a state program on healthcare development. Among the program's main objectives are to decrease average alcohol consumption from current 13.5 liters of pure alcohol per person per year (2013 data) to 10 liters by 2020.
The Health Ministry that had prepared the program plans to achieve this goal by the concerted motivation of the population towards a healthy lifestyle.