S.Ossetia accuses Tbilisi of 'ignorance' over trade deal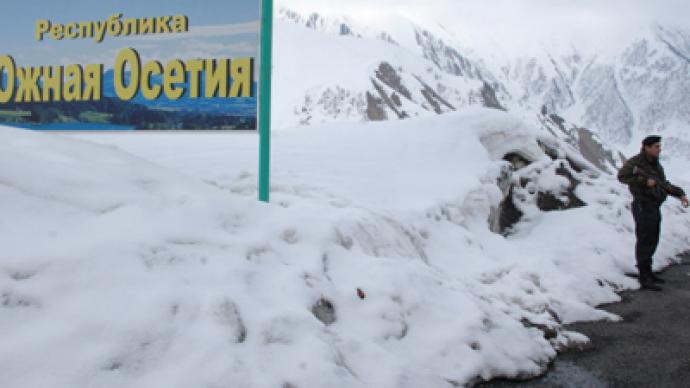 South Ossetia has described as "ignorant'" a statement from Tbilisi that Russia's trade agreements with it and Abkhazia would become invalid after Moscow signed a deal with Georgia on joining the World Trade Organization.
"Georgia's Foreign Ministry is once again trying to pass the desirable for reality," a source in the Ossetian Foreign Ministry told Interfax agency.
"We consider this statement ignorant and completely inappropriate. All the inter-state agreements signed by South Ossetia with the Russian Federation concern relations between the two countries and have nothing to do with the neighboring states, just as the documents signed between other states have nothing to do with us."
The source in Tskhinval stressed that Russia's accession to the WTO can in no way be linked to Georgian ambitions to establish control over its borders with South Ossetia and Abkhazia.
On Sunday, Russian President Dmitry Medvedev signed laws on ratifying customs co-operation accords with the two breakaway republics, the Kremlin press office reported. The agreements are aimed at intensifying co-operation in customs control and the prevention of customs violations, and easing passenger and cargo movements between Russia and the Caucasian republics.
Tbilisi stated that the agreement on Russia's WTO accession, signed earlier this month in Geneva by bothGeorgia and Russia, supersedes Moscow's customs agreements with South Ossetia and Abkhazia.
"By signing this deal, Russia proclaimed invalid all the customs co-operation agreements with the Abkhaz and South Ossetian separatist authorities," Georgian deputy Foreign Minister Nino Kalandadze stated on Monday. She pointed out that under the deal, free trade can only exist between Russia and Georgia, and all customs agreements must also be signed by these two states.
The deal – which gives the green light to Russia's WTO membership – allows Georgia to use a private company to monitor all cross-border trade between Russia, Georgia, and South Ossetia and Abkhazia. The two republics broke away from Georgia following the August 2008 war and were recognized by Moscow as independent states shortly after that.