Moscow rebukes EU lecturing on democracy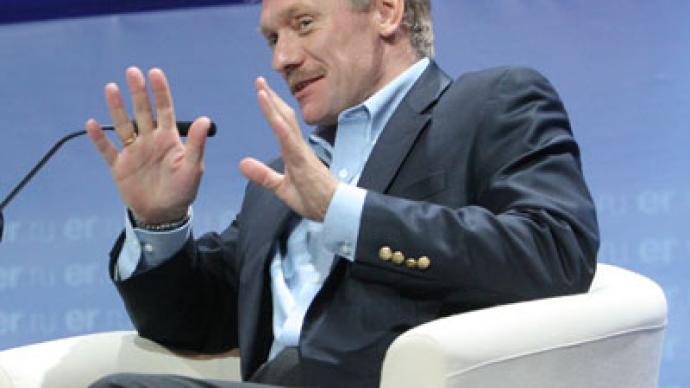 The Kremlin has rejected the Council of Europe Parliamentary Assembly's (PACE) democratic recommendations.
"Certainly, we will not heed them," stressed the Russian President's press secretary Dmitry Peskov.

The PACE resolution mentioned recent legislation passed by Russian lawmakers, including laws that criminalize defamation, amendments to the law on assemblies (the so-called "protest law") and on non-governmental organizations (NGOs), otherwise known as the "law on foreign agents."
Perhaps most disturbing for the Kremlin was the Assembly's attempt to interfere in the recent court case involving the punk group Pussy Riot, who were arrested in February following a provocative performance at the altar of the Christ the Savior Cathedral in central Moscow.
Three members of the group were given two-year prison sentences for "hooliganism motivated by religious hatred." 

In the report, however, the Assembly "calls for their immediate release."
At one point, the PACE report urged "newly elected President Putin to democratize the system."
"We do not think that such statements and calls are appropriate," Peskov told reporters on Thursday. 
Even before the opening of the PACE session, held four times a year in Strasbourg, Russian officials understood that the resolution on Russia would not be objective.
Earlier, State Duma speaker Sergey Naryshkin said he doubted the members of the PACE session had any intention of listening to Russia's suggestions and therefore he had decided not to go to Strasbourg.
"As the opening of the Parliamentary Assembly session nears we had a feeling that it was unlikely that my strategic proposals will be heard by a number of leaders of the Parliamentary Assembly, and a number of leaders of 'Russophobic' delegations," Naryshkin told reporters.
The Duma Speaker said he would consider addressing the session when "the circumstances are appropriate."
Alexei Pushkov, the head of the Duma's international affairs committee who filled in for Naryshkin, assailed the Assembly's approach to Russia.
"With all respect to the rapporteurs, it is absolutely evident that no nation in the world would reconsider its laws, court decisions or recognition of other nations by a demand from outside," Pushkov told reporters on the sidelines of the session, adding that such an approach was "unacceptable" and that he did not expect to come to an agreement with fellow parliamentarians.