Russian lawmakers propose bill to punish defacers of public art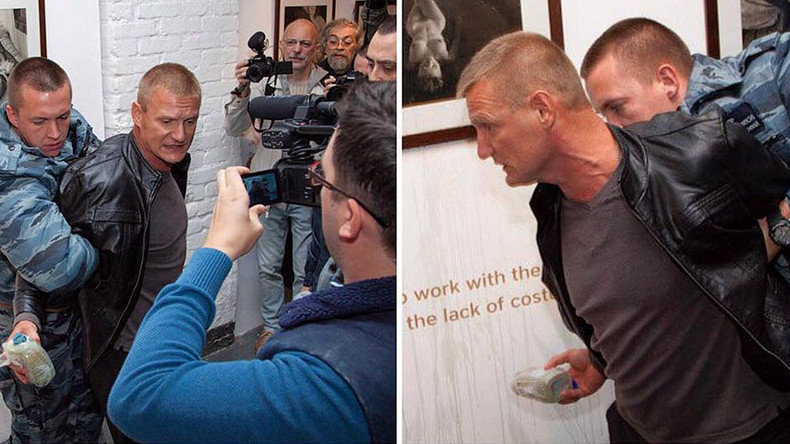 A group of Russian MPs has prepared a bill that would impose fines on those that deface public art objects or disrupt cultural events, such as concerts and exhibitions.
Famous film director Stanislav Govorukhin, who is the chair of the State Duma's Committee for Culture and one of the lead sponsors of the bill, said in an explanatory note that aggressive behavior targeting cultural events and objects has become more frequent recently, and sometimes even resulted in the destruction of art objects or the disruption of shows and concerts.
Read more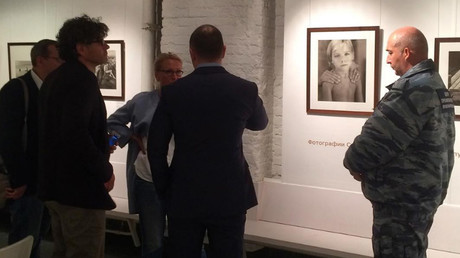 To fight this trend, the lawmakers have proposed a bill making the premeditated and public defacement of art a civil crime. The current version of the draft would impose fines between 30,000 and 50,000 rubles ($490 – $820) or up to 120 hours of compulsory community service. Repeated violations would lead to fines between 50,000 and 100,000 rubles ($820-$1640) and 200 hours of compulsory community service. The bill also includes punishments for disrupting public shows, educational events, or movie screenings.
The authors noted that public art has come under attack dozens of times since 2014, including incidents in which exhibitions have been defaced and consequently cancelled, and theater performances have been disrupted.
In one of the more recent events, an exhibition of pictures by US photographer Jock Sturges, who is best known for his works featuring teenage nudity, was forced to shut down after a man sprayed a mixture of urine and acetone on several of Sturges's works while a group of men in combat fatigues blocked the entrance to the building, saying they were checking to see if the exhibition contained "pedophilic" content.
The "urine attacker" was detained on the spot by security and later charged with hooliganism.
Nevertheless, the exhibition's organizers, the Lumiere Brothers Center for Photography, decided to close it in order to avoid further conflicts.