Russia ready to try & convict pilot Yaroshenko if US proceeds with handover – top diplomat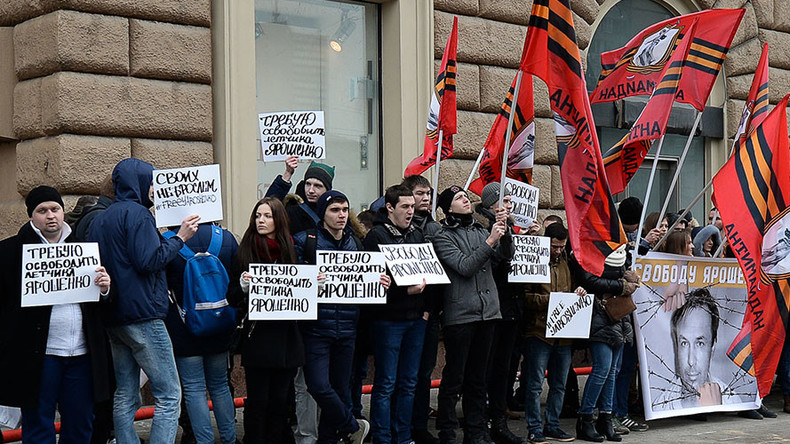 If the US grants Russia's request to handover of Konstantin Yaroshenko, the former pilot will face trial and a possible prison sentence in accordance with Russian laws, the Foreign Ministry's Plenipotentiary for Human Rights has told reporters.
"If we were not ready to fulfill all provisions of the convention [the 1983 Strasbourg Convention on Prisoner Transfer] we would not send the request. The request has been sent and this means that we are ready to do anything ordered by this document to get our citizen back into his home country," Konstantin Dolgov said in an interview with Izvestia daily. "The ball is in the US court and practical measures will be taken after we receive a reply from the US side," he added.
Read more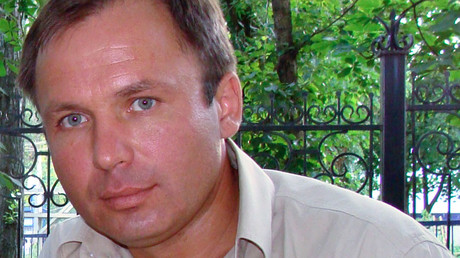 Dolgov also told journalists that the Foreign Ministry had received a preliminary reply from the US Justice Department, informing it that the issue of Yaroshenko's handover was being considered.
Konstantin Yaroshenko was sentenced to 20 years in prison in the United States in 2011 for allegedly participating in a conspiracy to smuggle drugs into the country. The charges against him are based on the testimony of US agents who had launched a sting operation against him.
He was arrested in Liberia and flown to the US without any official extradition procedure, despite protests from Russia and violations of the diplomatic code. The pilot himself has always maintained his innocence and insisted from the beginning that his case was not about drug trafficking. He says his poor command of English prevented him from understanding the nature of the suggestions made to him by undercover DEA agents.
Yaroshenko's defense team has repeatedly stated that the whole scheme was organized by US special services in an attempt to extract evidence against Viktor Bout, another Russian citizen who had also been extradited to the US and sentenced to prison after a DEA sting operation targeting his transport company.
Read more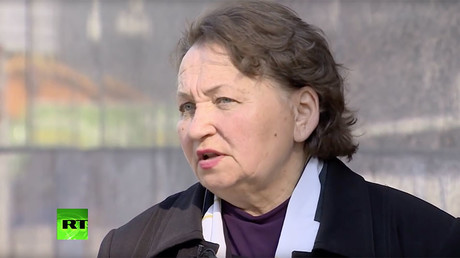 In mid-October of this year, the Russian Justice Ministry prepared an official letter requesting that the United States hand Yaroshenko over to Russia under the 1983 convention on exchange of convicts. Yaroshenko's lawyer told the press at that time that he personally expected his client to be pardoned by US President Barack Obama, whose term is coming to an end, adding that the chances were high, as the Obama administration has supported softening punishments for crimes connected with illegal drugs.
In late September, Yaroshenko told Russian daily Izvestia that US prison officials had forced him to sign a document that would allow him to be transferred home, adding that that Russian authorities had requested his handover under the Strasbourg Convention two years ago, but the US Federal Prison Authority had denied the request, while offering various excuses.
In addition, Konstantin Yaroshenko's mother, Lyubov Yaroshenko, has sent two letters to US President Barack Obama and Secretary of State John Kerry asking them to show mercy and send her son back to Russia. The woman told the press that she was ready to fight for her son till the end. "I now have a medical certificate of my sanity and I have written John Kerry that I am 75 and I fear nothing. I will set myself on fire in front of the US Embassy in Moscow," she told reporters.