Large majority of Russians want equal role for women in politics, research shows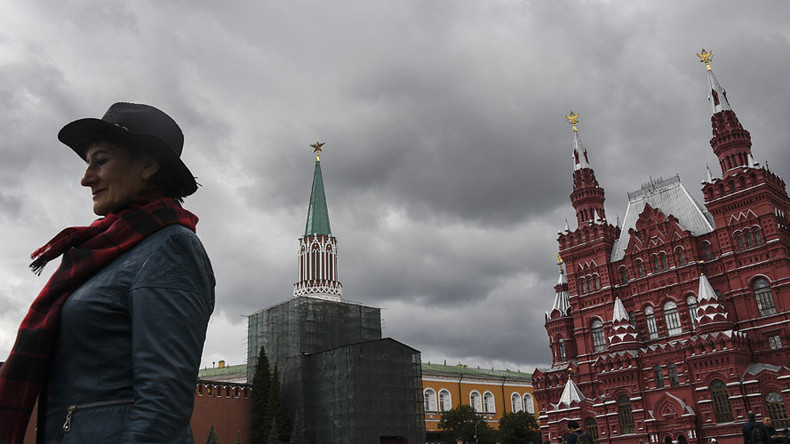 Almost four-fifths of all Russians welcome women's participation in national politics, citing the qualities of intuition, calmness and a good grasp of social problems as major benefits of female politicians, according to a recent public opinion poll.
The All-Russian Public Opinion Research Center VTSIOM released the results of its study on Friday, showing that 79 percent of Russians had a positive attitude to women's participation in politics. A much smaller number – only 16 percent – reported a negative attitude to women being active in political life.
The researchers also found that 82 percent of Russians think that women must play an equal role with men when engaging in politics, with 17 percent disagreeing with this statement.
When asked what they thought were the major advantages of female politicians, 16 percent of respondents named better understanding of social problems, 10 percent said it was calm character, 6 percent mentioned better intuition, and two groups of 4 percent each named better looks and professionalism.
At the same time, 16 percent said that women's gentleness was more of a disadvantage when it came to politics, 8 percent believed that women were too emotional, and 6 percent said that female politicians had to divide work and other responsibilities, most likely meaning family affairs.
READ MORE: Upper House chair claims Russians ready for female president
The head of VTSIOM's department for special programs, Yelena Mikhailova, said that the results of the research had confirmed that Russian society realized the need for women's participation in politics. "Women possess special qualities that allow them to concentrate their attention on the most acute and harmful social problems," she told RIA Novosti.
Currently, women's representation in top Russian legislative and executive power bodies is relatively low – they hold 56 of 450 seats in the lower house of parliament, and 28 of 170 seats in the upper house, including the upper house chair, Valentina Matviyenko. One of eight deputy prime ministers and two of 22 federal ministers in the Russian government are women.
In March this year, the independent research agency Levada Center released the results of a public opinion poll showing 32 percent of Russians would like to see a female president within the next 10 or 15 years. Forty-nine percent of respondents said they opposed the idea.
In 2002, the legislature in the southern Russia region of Rostov drafted a bill proposing a 70-percent quota for candidates of one sex for any political party running for the federal parliament, but the proposal was rejected by the State Duma in its very first reading.