Moscow-Beijing ties to broaden and deepen Lavrov promises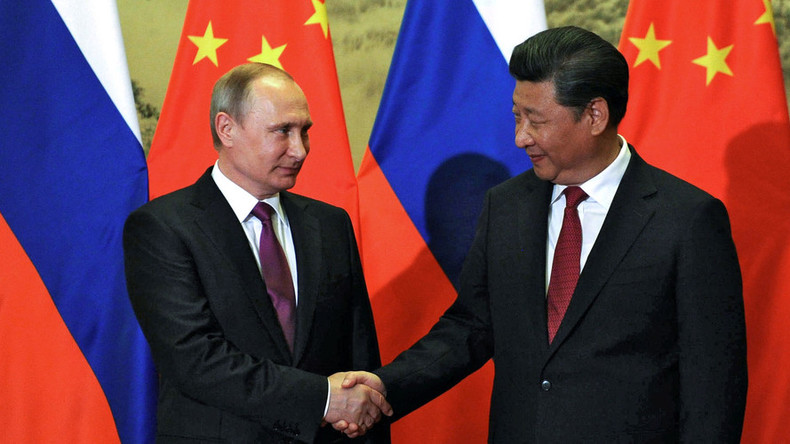 Russia intends to develop its ties with China in all areas as the two nations share common goals and approaches, and the current historical moment has all prerequisites for this program, Russian Foreign Minister writes in a fresh newspaper article.
"Here in Russia, we are persistently aiming at further realization of the potential of the [Russia-China Friendship and Cooperation] Treaty, at deepening of our ties with China on a wide variety of directions. All necessary prerequisites for this already exist, these are the political will, the economic feasibility and matching priorities in the international politics," Sergey Lavrov wrote in the article published by the Renmin Ribao daily on the 15th anniversary of the signing of the treaty.
READ MORE: 'Our views are either similar or coincide': Putin on comprehensive strategic China-Russia alliance

The top Russian diplomat also stated that he was confident that Russia and China would continue to strengthen their friendship, cooperation, and neighborly relations in the future, as provided by the fundamental treaty.
He praised the successes already achieved in this sphere, which is demonstrated by exchange visits of parliamentary delegations, business organizations, and non-government groups. Lavrov also emphasized the importance of collaborating in the security and law enforcement spheres, as well as the strategic ties and regular joint exercises between the military forces of the two states.
"Yet another proof of the effectiveness of the cooperation on the basis of the principles sealed by the Treaty was the results of President Vladimir Putin's official visit to China on June 25 of this year. The heads of our states had a deepened exchange of opinions through the whole spectrum of bilateral and international relations and gave new impetus to the development of the Russian-Chinese all-enveloping partnership and strategic interaction," he wrote.
Last month, Russian President Vladimir Putin visited China on a state visit, holding talks with President Xi Jinping and signing a number of major deals in various economic spheres from oil to hi-tech aircraft construction and world trade. The nations also agreed to expand mutual payments in national currencies in order to decrease dependency on external factors, Putin told reporters.
This month, Russian deputy PM Dmitry Rogozin held talks with Chinese Vice Premier Wang Yang who came to Russia to visit the Innoprom-2016 expo. After the talks, Rogozin told reporters that the two nations intended to further develop cooperation regardless of Western pressure on Moscow.
READ MORE: Ties with China will strengthen despite Western pressure, says Russian weapons chief

Rogozin also noted that relations with China would have been even more active if not for the West's "restrictive measures" against the Russian Federation. At the same time he emphasized that the sanctions were neither a hindrance nor the reason behind this cooperation.