Government seeks ban on expensive software & powerful cars for Russian officials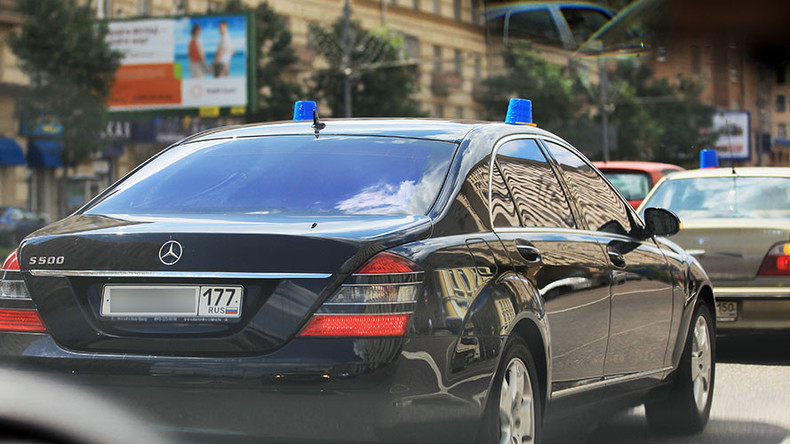 In a bid to limit needless government spending, the Russian Ministry of Finance has proposed putting a cap on the price civil servants can pay to purchase software, as well as on the power of cars that they are allowed to rent.
Popular business daily Vedomosti reported on Wednesday that its reporters had obtained a draft of a bill that would forbid federal ministers, their deputies, and heads of the directorates of ministries to rent or lease cars with engines with power over 200 horsepower. All other civil servants would only be allowed to use transport with power of up to 150 horsepower. The limits would also apply to taxi services.
The newspaper claims that a representative of the finance ministry has confirmed the existence of the draft.
Another restriction mentioned in the same document deals with software purchased by state agencies and the cost of communication services. The draft reads that the authorities should set specific price limits for all office programs, database processing, data security software, and communication contracts purchased by the state.
A law imposing limits on the prices civil servants can pay for certain goods and services already came into force in January of this year. In its current form, it sets a limit on the price state agencies can pay for vehicles of 2.5 million rubles (about $38,000), and also forbids the purchase of cars with engines with power over 200 horsepower. The price limit on cell phones is currently 15,000 rubles (about $230), and luxury items, such as chairs with natural leather upholstery, are only allowed to federal ministers and officials of similar rank. However, after the law came into force, some agencies, including the Federal Health Ministry, continued to use powerful and expensive cars, saying that they had not been purchased, but rented from the car park of the staff department of the presidential administration.
READ MORE: Putin cuts own, PM's salary by 10 per cent
As a result, in December of 2015, President Vladimir Putin ordered the Finance Ministry to tighten the restrictions, which has presumably led to the current draft bill.
Back in 2014 when Russia first encountered its current economic crisis, Putin ordered a one-year freeze on the pay of civil servants working in various state offices, including the presidential administration. At the same time, 80 billion rubles (about $1.6 billion at 2014 rates) was allocated from the state budget to raise the salaries of those employed by government sponsored enterprises, such as hospitals, to compensate for the devaluation of the ruble and the resultant inflation.
In March of 2015, Putin ordered that his own salary be cut by 10 percent, along with those of all government ministers and a number of other top state officials. The reduction remained in force through the end of that year.
In late 2015, the Russian President issued a decree ordering all state officials to use only airlines from countries that are members of the Eurasian Economic Union for business trips. The EEU is a Russia-led economic bloc that includes Kazakhstan, Belarus, Armenia, and Kyrgyzstan.
READ MORE: Putin bans Russian civil servants from using foreign airlines for business travel