Russia might lift entry ban on HIV-infected foreigners – health minister
Russia is mulling lifting longstanding restrictions on entry of HIV-infected foreign citizens, the country's health minister said at a high-level meeting devoted to AIDS and HIV at the UN General Assembly.
Russia is considering changing its current legislation regarding the rights of HIV-infected foreign citizens and lift restrictions that prohibit their entry to the country, Veronika Skvortsova, Russia's health minister, said, speaking on the sidelines of the UN General Assembly conference on HIV and AIDS on Wednesday.
Read more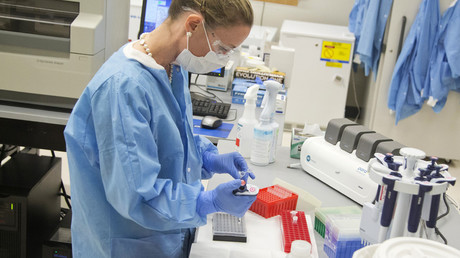 "These limitations, like in many other countries, were adopted in 1990s when no effective measures on HIV prevention and treatment existed," Skvortsova said.
She emphasized that the limitations were substantially loosened last year when Russia allowed entry and residence of foreign nationals infected with HIV whose family members were Russian citizens.
During the conference the minister said that Russia was able to achieve impressive results in tackling the wave of HIV infection.
What is more, Russia within ten years' time has become one of the top world leaders who achieved significant success in the prevention of the vertical transmission of HIV infection, she stressed.
"Today 98 percent of children who have HIV-infected mothers are born healthy," Skvotsova pointed out.
The results were achieved through the implementation of a special government strategy and of various programs developed by the Health Ministry. Particular attention has been given to rehabilitation programs promoting voluntary abstinence from drug use and campaigns encouraging citizens to undergo voluntary testing on HIV, she said.
"More than 30 million people undergo free HIV examination every year in Russia," the minister said.
Read more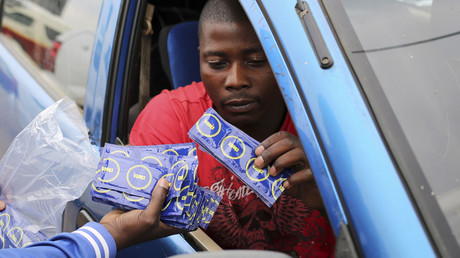 As for costs of treatment of HIV, they have fallen by half in 2015 in Russia, Skvortsova pointed out.
Skvortsova praised the willingness of international leaders to join efforts, however, said she was "disappointed" by the fact that the UN declaration did not focus on "real measures" that could actually help countries put an end to the epidemic.
"There is no doubt in the necessity of the reinforcement of efforts aimed at tackling HIV infection and its prevention," she said, stressing that the governments have "primary responsibility" for the protection of the population from the decease.
Skvortsova finished her speech on a positive note and voiced hope that the implemented measures would bring the world closer to putting an end to the epidemic.
"I want to express my confidence that our joint efforts will help to substantially ease the burden of HIV/AIDS in the world and that Russia will take an active part in that," she said.
A high-level conference devoted to AIDS and HIV which brought together heads of government, ministers, HIV-infected people, scientists and researchers opened at the United Nations General Assembly on Wednesday and is set to last until Friday. During the meeting member states adopted a declaration which outlines steps necessary to combat the epidemic by 2030.