Tax your ex: Russia may force former spouses of officials to declare income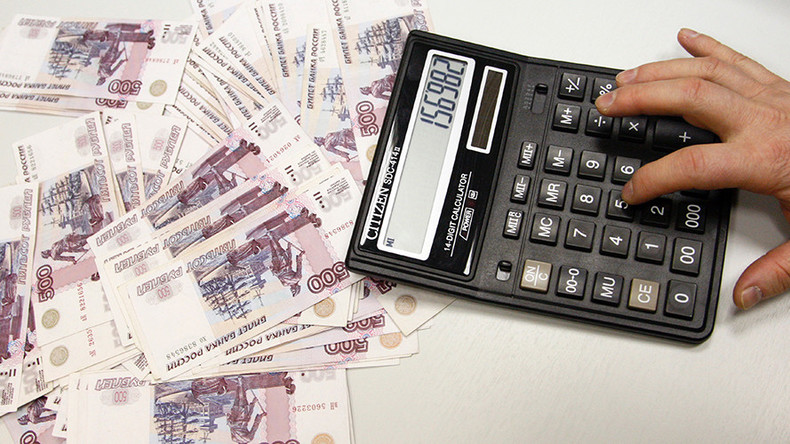 In a move aimed at preventing the concealment of property through fake separations, two Communist Party MPs have prepared a motion demanding that former spouses of senior state officials declare their income for five years after divorce.
Vadim Solovyov and Vladimir Pozdnyakov told Izvestia daily that the bill, scheduled to be filed in the State Duma next week, would introduce the notion of a Politically Exposed Person (PEP). They believe this would help Russia to better fulfill its obligations within the Financial Action Task Force (FATF), an inter-governmental body it joined in 2003 that aims to combat illegal financial practices.
READ MORE: Get rid of it or leave: Russian Parliament approves ban on foreign assets for MPs, top officials

"The work to introduce the concept of PEP into Russian law will consist of several stages. On the first stage, we will submit the motion obliging all parliamentarians to declare the income and property of their ex-spouses for five years after the divorce. Later we will develop and draft everything else," Solovyov told reporters.
The lawmakers also told the newspaper they had noticed a direct correlation between the number of divorces among elected officials and the recent toughening of Russian anti-corruption laws. According to Solovyov and Pozdnyakov, since the ban on foreign assets for civil servants came into force in 2013 the number of divorces among lower house MPs has surged. In 2011 there were 77 single lawmakers in the 450-seat State Duma, in 2014 the number was 99, and in 2015 it reached 102.
The Communists claim that many of the divorced couples continued to live together and therefore the sole purpose of separation was an attempt to bypass the law – which they succeeded in doing.
Earlier this year, Russia's Communist and Liberal Democratic parties drafted bills that forbid people whose relatives are engaged in business activities to assume official posts, and banned children of civil servants from entrepreneurship. The posts that fall under the limitation are described as "senior or head position in a state agency" and also in all cases when the responsibilities of the official include overseeing or control over businesses of his or her relatives. However, the State Duma rejected the motion in the first reading.
READ MORE: Opposition parties draft bills banning civil servants' relatives from business activities

In 2013, Russia introduced a law banning senior state officials from holding bank accounts abroad or owning foreign-issued shares and bonds. The restriction also extends to spouses and underage children. The law allows state officials to have real estate abroad, but orders them to declare it as well as the sources of the income used to buy the property.