Russia mulls specialized prisons for terrorists to curb recruitment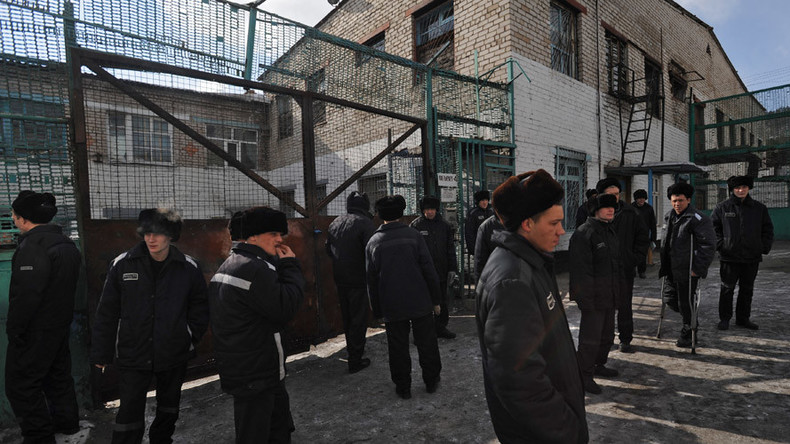 Russian authorities are toying with the idea of opening up a separate prison network for inmates accused of terror-related offenses. The main rationale behind the idea is to prevent the extremist recruitment of lesser offenders in general prisons.
The project is being discussed at various levels, including in Russia's Security Council, representative of the Russian Interior Ministry's counter-extremism committee Denis Kornikov said during a session in the country's upper house of parliament.
The idea was first pitched in November 2015 by the vice chairman of the Federation Council Ilias Umahanov, with an aim to better separate the highly dangerous terrorist recruiters from the general population of the prisons.
Normally, the target group for recruitment would be young students, religious converts and problem teens. The category has now been expanded to include members of the military and law enforcement, as well as convicts. Persons originating from former Soviet republics are particularly vulnerable to inmate recruitment, which is being carried out at an expanding pace, Russia's anti-terrorist authorities say.
The issue of segregating terror convicts from general prison population becomes more pressing with an increasing number of Russian citizens attempting to return home after battling in the ranks of terrorists in Syria or Iraq. In 2015 alone some 150 people were jailed in Russia for taking part in hostilities as members of an illegal armed group in a foreign country.
At the same time the Russian anti-terror campaign in Syria reduced the threat posed by potential returnees, as over 2,000 fighters from Russia, including 17 field commanders, have been "eliminated" on foreign soil, as of mid-March.
Russian lawmakers are currently looking at several bills seeking to increase the severity of punishment for terrorist activity and any form of extremism. The laws have already passed the first hurdle in mid-May.
One of the bills being looked at has to do with the brand new article on "international terrorism," for which lawmakers are proposing a maximum sentence of life in prison. Dual citizenship holders found guilty of the crime would be stripped of their Russian passports.