Top senator says Russia should have own oath of citizenship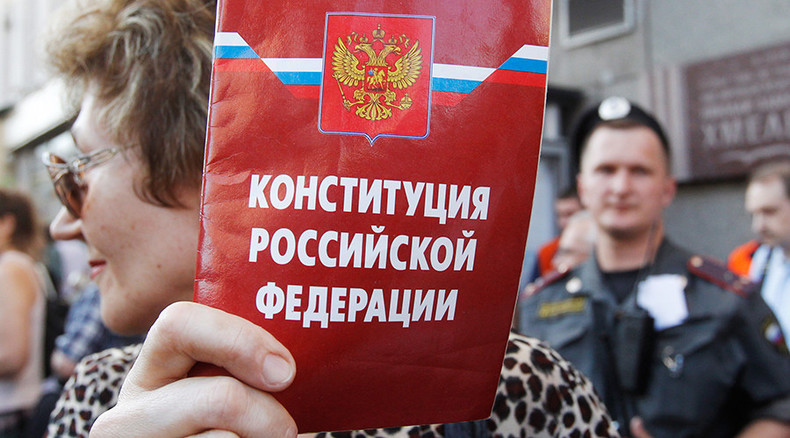 Upper house Speaker Valentina Matviyenko wants all migrants who naturalize as Russian citizens to take a special oath that would "legally confirm the sincerity of their intent."
"If we want to make Russian citizens of only foreigners who respect Russia, its way of life and values, who want to work for our country's benefit and protect its sovereignty, perhaps they must confirm their intent through a legal procedure," Matviyenko was quoted as saying by RIA Novosti.
"This can be, for example, an oath taken during the naturalization procedure," she added, noting that many foreign nations, including the United States and Canada, required that new citizens swear an oath of allegiance.
READ MORE: Russia constructs first foreign camp in Syria for internal refugees
Matviyenko also urged Russian lawmakers to modernize the existing laws on refugees and asylum, saying that the acts were over 20 years old and despite numerous amendments required urgent changes.
"I hope we will pass the new law as soon as next year," she noted.
This summer the UN High Commissioner for Refugees put the Russian Federation in first place in the world by number of asylum applications. The body also said in its annual report that this happened largely due to the influx of Ukrainian citizens who fled the war at home and sought refuge on Russian territory.
In late August, the head of Russia's Federal Migration Service (FMS), Konstantin Romadonovsky, told reporters that over 1 million people had arrived to the country from southeastern Ukraine since the beginning of the armed conflict and about 600,000 of them decided never to return home. Of this number, 114,000 took part in the government program of resettlement and received material aid and a fast track in obtaining Russian citizenship.
READ MORE: Russia accepted over 1mn Ukrainian refugees forced out of homes by Donbass war
In September, Romadonovsky said that Russia was ready to accept refugees from Syria on condition that they violate no laws. He noted, however, that "historically European countries are more appropriate as refuge for Syrians than the Russian Federation."