Activists ask Russian law enforcers to step up protection against ISIS hackers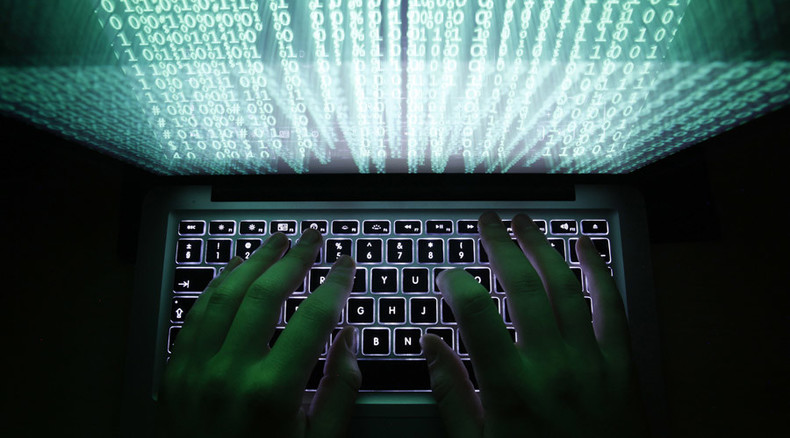 Members of the Russian Public Chamber are concerned abut the increased activity of computer hackers working for Islamic State terrorists. They have asked the police and security services to report on measures taken to counter the threat.
The official inquiry to the Interior Ministry and the Federal Security Service was prepared by Dmitry Chugunov, deputy head of the Public Chamber's committee for security. Chugunov quotes the "Group IB" information security company as saying that over the past six months about 600 websites belonging to various Russian organizations and companies have been attacked by hackers from Islamic State (IS, previously known as ISIL and ISIS), and other terrorist organizations from the Mideast region.
The attacks usually take the form of defacing websites by publishing extremist photos and videos on their front pages. Several regional Russian administrations, some business companies working on state contracts, state owned firms and many others have been victims.
READ MORE: Russian public movement seeks 'anti-troll' police, fines for fake accounts
Chugunov asked Russian law enforcers to evaluate the danger IS hackers pose to major Russian state agencies, military installations and other facilities of strategic importance. He also urged them to launch a powerful system of protection and prevention that would render such attacks ineffective.
Russian computer security experts agree with Mr Chugunov. A representative of the Positive Technologies firm told Izvestia daily that police should launch criminal cases into every hacker attack. This would enable them to gather statistics and put counter-measures in place. The representative also said state agencies and ministries shouldn't rely solely on law enforcers for computer security. They need to develop their own departments and educate staff on how to counter the threats.
In April this year, 'For Security', a Russian public movement, asked the interior minister and State Duma to set up a special cyber-police unit, but wanted it to concentrate on threats, insults or creating fake accounts. The group's leader, Dmitry Kurdesov, said in press comments that apart from a dedicated police force to fight "internet trolls," they wanted a legislative basis that would allow punishment for online misbehavior in the form of administrative fines.
READ MORE: Cyber security units to protect Russia's nuclear weapons stockpiles
Currently, computer attacks are the responsibility of the Interior Ministry's Department K. In addition, the Defense Ministry has special units within its Strategic Missile Forces, which are responsible for defending the IT systems of all Russian nuclear weapons stockpiles. The main unit is called Sopka, which in Russian stands for the "System of Detection and Prevention of Computer Attacks". According to the military, the unit is capable of thwarting global hacker attacks.