Government mulls measures to protect Russian zoo animals from public dissection abroad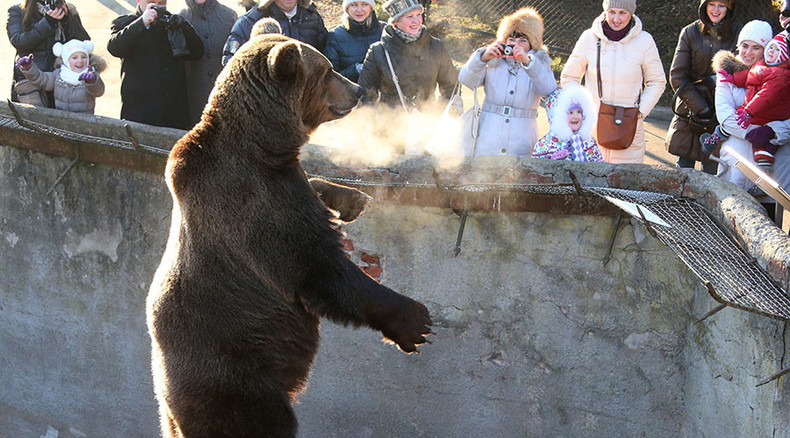 If European zoos continue to publicly dissect dead animals, Russia will have to review exchange agreements with such institutions, Environment Minister Sergey Donskoy has stated.
"If they continue to make such attempts we could reconsider all agreements with our colleagues. For me it is hard to even think about the possibility of our animals being shown to the public like this," the minister told the Izvestia daily. "In any way, when we transfer some animals to foreign zoos, we always keep a record of their future fate," he said.
Donskoy also added that the Russian authorities always request foreign partners to treat all animals with great care and this does not only include ones that were born in Russia.
The comment came days after the public autopsy of a dead lion in a zoo in the Danish city of Odense. It was performed in front of spectators, including small children. The stunt caused a global outcry, especially after the release of pictures and videos of children who started to cry when they saw the grizzly scene.
READ MORE: Danish zoo dissects lion in front of spectators, incl children (GRAPHIC VIDEO)
In 2014, staff at Copenhagen zoo publicly killed an 18-month old giraffe, dressed the carcass and subsequently fed the meat to lions. This happened despite worldwide protests and attempts to save the animal, which although healthy, had a weak gene pool, which is not allowed by international zoological bodies.
The Russian minister called such shows "civilized savagery" and assured reporters that his agency would do everything to prevent Russian-born animals suffering the same fate as the Danish lion and giraffe.
"These demonstrations are truly horrible. First, they do not add to Danish specialists' reputations as animal rights activists and second, when they do it in front of children it is hard to imagine what the next generation of zoologists will be like in that country," Donskoy added.
READ MORE: After giraffe scandal, Danish zoo 'euthanizes' 4 lions, cubs to make way for new male
The Moscow Zoo sent seven animals to foreign zoos in 2014. These included rare species such as a snow leopard and a gorilla. Denmark, Germany, Poland, Finland, France and Estonia received these animals, the Moscow Zoo's press service stated.
The press service also added that Russian specialists are continuing to monitor the wellbeing of the animals after they have been transferred with the help of a special computer program, which has been developed by the European Association of Zoos and Aquariums.