Danish zoo dissects lion in front of spectators, incl children (GRAPHIC VIDEO)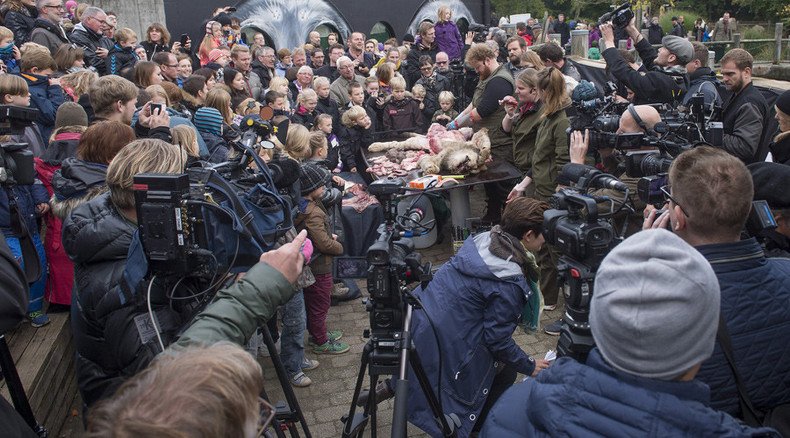 A Danish zoo has performed a public dissection of a dead lion, putting the animal's intestines on display in front of dozens of children. The event comes a year after the controversial public killing and dissection of a giraffe in Copenhagen.
Spectators at Odense Zoo in eastern Denmark did not have to watch the execution of the animal – it was killed nine months before and put in a freezer.
The lion was not sick or weak; the predator was killed due to an excess population of lions in the zoo, Denmark's branch of The Local reported.
In pictures snapped at the dissection event, children are wincing and covering their noses.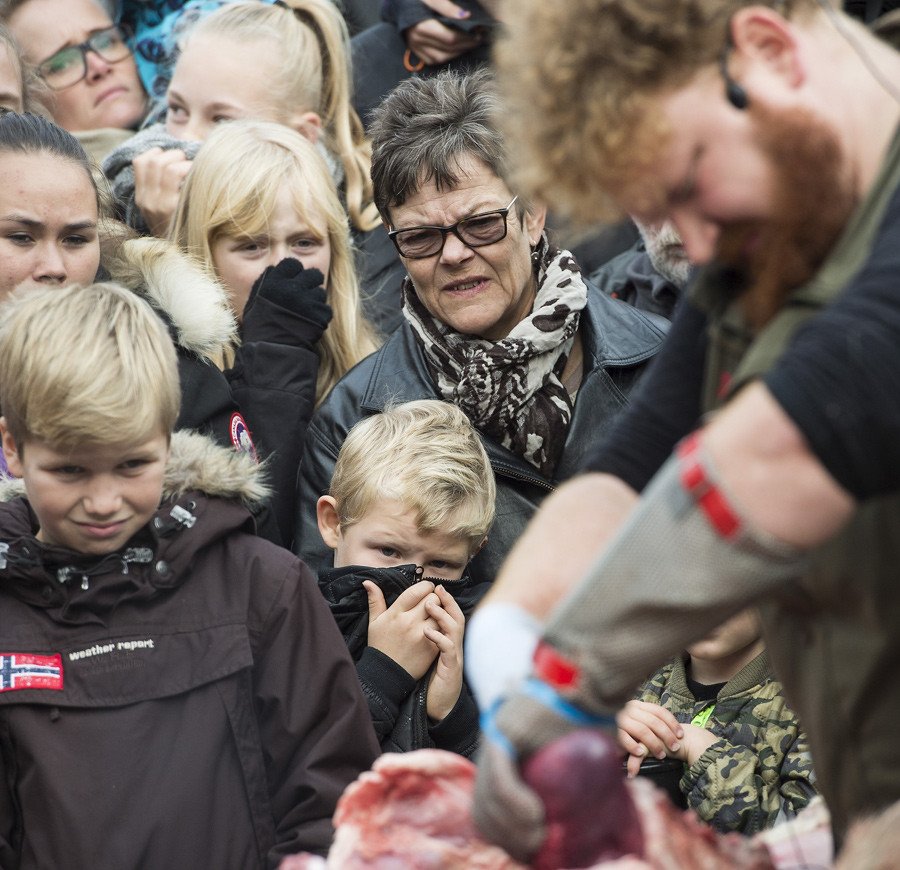 But not all kids found the show disgusting.
"It smelled really bad but it was exciting to see what the lion looks like inside. It's cool that it was so similar to a human," said 11-year-old Sofie Beyer, visiting the zoo in Odense, as cited by Reuters.
The event was not left unnoticed by rights groups. According to Joanna Swabe, head of the Humane Society International/Europe, zoos have "an ethical responsibility" and should use contraceptive options "to manage reproduction, prevent inbreeding (and) maintain genetically healthy populations."
"Zoos routinely over-breed and kill lions and thousands of other animals deemed surplus to requirements," she added, as cited by AP.
WARNING: DISTURBING FOOTAGE
The zoo officials advertised the dissection on the zoo's website.
"Be there when one of the zoo's employees dissects a lion. There will be explanations when the animal is cut up and the heart, lungs and other body parts will be displayed," the online invitation says.
READ MORE: Danish zoo to dissect lion, inviting audience to see 'how fantastic a lion is'
If the audience wishes "to closely study body parts, that will be possible and the whole thing will be geared toward dialogue," the zoo added.
The 2014 killing of a perfectly healthy giraffe, Marius, prompted thousands of activists to lash out at the zoo's stance and flood its Facebook page with outraged comments. Danish zoo officials even began receiving calls and messages containing death threats.
READ MORE: After giraffe scandal, Danish zoo 'euthanizes' 4 lions, cubs to make way for new male
However, the experience did not stop Copenhagen Zoo from performing similar acts. Just a month after the slaughter of Marius, the zoo put down two lions and their two cubs to make room for a new male lion.
You can share this story on social media: