White House 'sheepishly followed right wing politicians to ban Iran's envoy'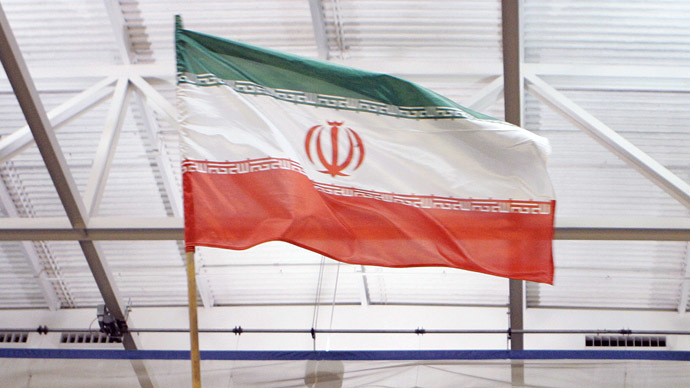 By rejecting visa to Iran's new UN envoy, Washington is jeopardizing the nuclear talks, Kaveh Afrasiabi, political analyst on Iran told RT. The move by the State Department also shows the power of right wing politicians in US decision making process.
RT: Given the significant improvement in relations we have seen between Tehran and Washington, why is such a move being taken now, do you think?

Kaveh Afrasiabi: This is a very regrettable decision by the White House that is legally questionable and politically unwise. It reflects the White House has appeased reactionary right wing elements of the US Congress who are at the forefront of opposing nuclear talks and the recent breakthrough in the Geneva agreement. And these same elements have now taken siege of this issue in order to throw some monkey rage in the process and wipe away some of the good will generated between Iran and the US as a result of a nuclear breakthrough. So I really think it is politically motivated and should be opposed by the United Nations' leadership.
RT: The visa ban prevents Hamid Abutalebi from entering the US, but essentially it stops him from going to the UN, which is an international territory. Legally, is the US in breach of regulations?
KA: Exactly, because this decision puts the US in contempt of its international obligations. There is a series of international obligations with the UN that the US has as the host country. They are supposed to exempt foreign diplomats from the normal immigration screening procedure, for instance. And it is not up to the US to decide who Iran should choose as a staff diplomat at the UN. In fact Iran has chosen a very apt diplomat, a veteran diplomat who is Sorbonne educated, who is modern and a pragmatist.
RT: But Washington is saying that this man played a role in 1979 Hostage Crisis...
KA: First of all, that is a misstatement of fact because Hamid Aboutalebi has clarified that he only had a very limited role as an interpreter. And initially when the US embassy was taken over, he was not even there. It was a similar accusation against the current foreign minister Javad Zarif. A few years ago he was accused of being among the hostage takers and I personally had to go to the university in San Francisco and get a letter from his adviser to confirm that he was indeed a student back then in San Francisco and not among the hostage takers. And a similar accusation was leveled against president Mahmoud Ahmadinejad in 2005. So it is a familiar old story unfortunately.
RT: How serious could this be? Could it have an impact on the relationship between the US and Iran? Could we perhaps see a reverse in the relationship?
KA: I think, this is going to cause a minor setback. In Iran it is widely viewed as another sign of US bullying, an overt sign of hostility toward Iran. It could have been a prudent move by the White House to prevent that. They sat silently when these reactionary elements in the US Congress – by taking some lies from the right wing US media, such as the Fox News and without any investigation whatsoever – were adopting those lies at face value. And then re-voting legislation unanimously, and it is quite unprecedented in recent memory in US Congress, and then shoving it down the throat of the White House. And the White House sheepishly following their lead. That really sets a really bad omen in Iran relations and also the ongoing nuclear talks.
RT: Is the US maybe trying to appease Israel in anyway, since Israeli PM Benjamin Netanyahu has been a vocal critic of the US rapprochement with Iran?
KA: I think indirectly it does. Even the US Secretary of State John Kerry with his antiwar background should understand and sympathize with the fact that there is evolutionary process at work and people move beyond those things and yet the State Department obviously has caved in to these right wing pressures and we have seen the result today.
The statements, views and opinions expressed in this column are solely those of the author and do not necessarily represent those of RT.