Cameron visit accepts China's new superpower status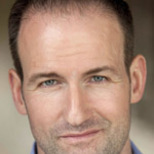 John Wight has written for a variety of newspapers and websites, including the Independent, Morning Star, Huffington Post, Counterpunch, London Progressive Journal, and Foreign Policy Journal.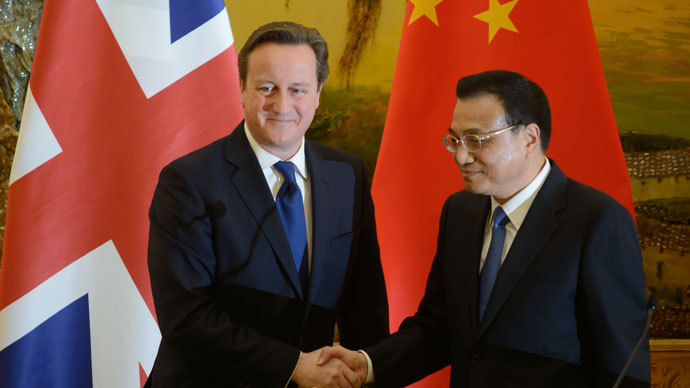 Isn't it a sign of the times when a British prime minister visits China trailing a clutch of businessmen in his wake, desperate to attract investment to an ailing British economy?
Something approaching poetic justice describes the sight of the leader of this former colonial power – David Cameron - going cap in hand to a nation whose people it once regarded as subhuman to metaphorically genuflect in acknowledgement of its status as a global economic powerhouse.
Truly, China's emergence as such is one of the most significant achievements of any nation in our time. In just three decades the most populous nation on Earth has transformed not only its own fortunes, but perhaps more significantly the fortunes of the entire 'Global South' in terms of the alternative developmental model it has offered throughout the southern hemisphere in countries whose economies have long been subject to the super exploitation of the West under the auspices of the World Bank and the IMF.
Since starting the process of opening up its economy in the late 1970s, China's economy has enjoyed average annual growth of 10 percent, easily outstripping every other global economy, in the process confounding China watchers in Washington and other Western capitals awaiting its demise. Even in the midst of the worst global economic crisis since the 1930s, China recorded 7.80 percent growth in the last quarter. Compare this to 1.60 percent growth recorded by the US economy in the same period and 0.80 percent growth in the UK and you begin to understand the extent of China's success and the concomitant economic decline of the West by comparison.
According to the European edition of China Daily – China's international newspaper of record – it was reported that a recent tour of Central and Eastern Europe (CEE) saw Chinese premier, Li Keqiang, meet the leaders of 16 CEE economies, announcing in the process a raft of new bilateral and multilateral relations that will manifest in Chinese investment in major infrastructure developments such as rail and power projects. These will include the construction of a rail connection from Budapest to Belgrade in partnership with Hungary and Serbia and a high-speed railway in Romania, adding to the construction of Serbia's Belgrade Bridge over the Danube, begun in 2010, and a newly launched power plant project in Bosnia and Herzegovina.
Europe, incidentally, now constitutes China's main trading partner, worth a mammoth $546 billion (405 billion euro) in volume last year.
China's success in adapting to a global economic recession caused by the preferred neoliberal economic model of the West, a recession which saw its main export markets in the US and Europe contract significantly, provides a salutary lesson in the crucial role of the state as an economic actor in its own right, rather than passive spectator looking on as the so-called free market runs rampant.
After years of focusing on investment and saving, China is now focused on stimulating domestic demand via a massive upsurge in urbanisation that has seen millions move from the countryside into the city. It is a process that has involved China taking advantage of its unique position within the global economy of being deposit rich, allowing it to invest in major domestic infrastructure projects to create the additional demand for employment that has resulted.
Another significant development is the announcement that by 2015 China's currency – the yuan (or renminbi) - will be fully convertible. Up to now strict controls exercised by the Chinese government over its currency has allowed its exports to flourish and dominate global markets. Washington in particular has long railed against China's refusal to allow its currency to float in order to stem the flood of Chinese goods into the US. Clearly, China now believes its economy is stable and strong enough to allow its currency to be exposed to international financial markets. It also means that in years to come the yuan will likely compete with the dollar as an international reserve currency, further weakening Washington's economic hegemony.
However, despite being bitter economic rivals, the relationship between the US and China has for years been one of mutual dependence, with China holding the bulk of US dollar reserves and US hyper levels of domestic consumption a major driver of Chinese exports. Regardless, the ongoing dispute between China and Washington's major East Asian ally, Japan, over the Diaoyu/Senkaku islands located in the East China Sea has been a source of continuing tension. Most recently two unarmed US B-52 bombers flew over the islands, along with Japanese aircraft, purposely breaching a Chinese air defence zone. Both Japan and the US refuse to recognise the zone, prompting them to engage in the aforementioned act of provocation.
The unipolarity long enjoyed by the US is being increasingly challenged by China, Russia, and the other group of so-called BRIC nations – India and Brazil included – in a process that by necessity involves the careful management of US decline in order to forestall the risk of military conflict going forward.
Meanwhile, returning to David Cameron, as mentioned his visit to China this week comes as de facto recognition of its status as an economic superpower. Yet even so the abiding arrogance of a British ruling class which still harbours delusions of empire remains undiminished. The gall involved in any British prime minister lecturing his Chinese counterpart on human rights – as Cameron pledged he would during his visit – is surely the stuff of satire. Whatever human rights issues China needs to address, they pale in comparison to the crimes committed by a nation responsible for wreaking havoc and sowing carnage in and around the Middle East over the past decade.
Being lectured on human rights by Britain is akin to being told to sit up straight by the Hunchback of Notre Dame.
The statements, views and opinions expressed in this column are solely those of the author and do not necessarily represent those of RT.