Turkey's tortured relationship with social media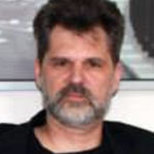 Dr. Can Erimtan is an independent scholar residing in İstanbul, with a wide interest in the politics, history and culture of the Balkans and the Greater Middle East. He attended the VUB in Brussels and did his graduate work at the universities of Essex and Oxford. In Oxford, Erimtan was a member of Lady Margaret Hall and he obtained his doctorate in Modern History in 2002. His publications include the book "Ottomans Looking West?" as well as numerous scholarly articles. In the period 2010-11, he wrote op-eds for Today's Zaman and in the further course of 2011 he also published a number of pieces in Hürriyet Daily News. In 2013, he was the Turkey Editor of the İstanbul Gazette. He is on Twitter at @theerimtanangle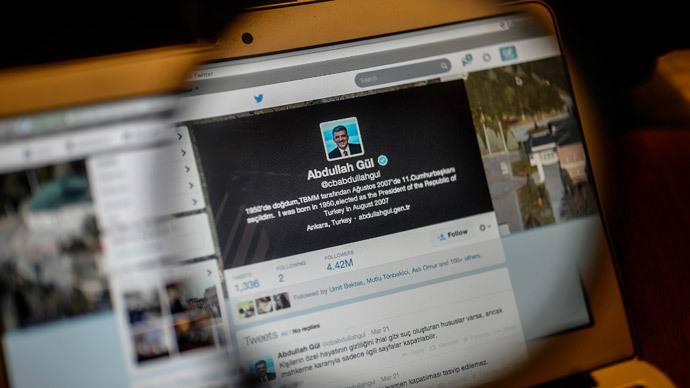 Ever since the eruption of the Gezi protests last summer, Turkey's one-time unassailable leader, Prime Minister Recep Tayyip Erdogan, has been under attack.
This attack became a full-scale assault on December 17, 2013, when a corruption scandal, implicating numerous high-ranking government members and their families, rocked the nation. Erdogan's Justice and Development Party (AKP) quickly blamed "outside forces" trying to undermine Turkish progress and prosperity.
As the scandal unfolded, social media websites such as Twitter and YouTube came to prominence, being used to spread incriminating recordings and sound recordings purportedly showcasing leading AKP members divulging their own corrupted relations and venal predispositions. As a result, these new media quickly earned the ire of the now-implicated PM.
In fact, already last year, in the midst of the Gezi unrest, Erdogan voiced his dislike of micro-messaging service Twitter, calling it a "menace" and adding live on television that "[t]here is now a scourge that is called Twitter. The best examples of lies can be found there. To me, social media is the worst menace to society." But the PM still has his own Twitter account and millions of followers.
Right or wrong
Now in the early months of 2014, as Turkey was gearing up for local elections, seen by some as a kind of a referendum, the PM and his cohorts were caught in a steady stream of "lies" (or sound recordings revealing unsavory aspects of the ruling elite's dealings), disseminated by Twitter and broadcast on YouTube. And as a result, 10 days before election day, Turkey blocked access to Twitter.
However, net-savvy Turks quickly found ways around the ban, using DNS and VPN services.
Officially, the government announced that access to Twitter was blocked as a result of a complaint made by a certain Ismet Ozel, who claimed that a fake account had been opened in his name. Additionally, an account called "No Votes for a Liar," aimed at a former minister, Binali Yildirim, now running for mayor of the city of Izmir, was also cited as providing a reason for banning the website.
In other words, the government cited protection of the individual's rights and slander (character assassination) as the reasons behind the harsh action against Twitter. As such, even the Obama administration was not really convinced by this line of reasoning and felt compelled to criticize the actions of Erdogan's government, saying that it was "deeply concerned that the Turkish government has blocked its citizens' access to basic communication tools. We oppose this restriction on the Turkish people's access to information, which undermines their ability to exercise freedoms of expression and association and runs contrary to the principles of open governance that are critical to democratic governance."
But two days prior to the ban, another ominous "tape" was made public, a recording revealing a purported telephone conversation between Egemen Bagis, the erstwhile Minister for EU Affairs, and the journalist Metehan Demir, writing for Turkey's extremely popular tabloid-like broadsheet, Hürriyet, and a regular contributor to CNN Turk's "Parametre" program. The conversation between these two men was all about Twitter and how Bagis used the website to good effect, tweeting Quranic verses on Fridays while both joked and laughed about the Quran, the Surat Al-Baqarah, and the possible effects of their "sinful" words. Even though Bagis immediately took to Twitter denouncing the recording as a "fake," as a "montage" aimed at slandering his good name as a Muslim, many seemed to take the revelation as a truthful record of a private telephone conversation between two "friends," having a laugh and joking around, with Bagis even loudly confessing his reliance upon the search engine Google and not the Quran itself. Therefore, this revelation could possibly prove most unbecoming to the AKP, a political party priding itself on its Islamic credentials, as a political entity advocating a type of Muslim-Democrat values similar to the many Christian Democratic parties across Europe.
Could the AKP really afford to enter the electoral contest with one of its more prominent names – a member of parliament representing Istanbul – arguably involved in a Twitter-related blasphemy case? Was access to the popular website blocked to deflect public attention from the now-suspect figure of Egemen Bagis and his Baqara tweets?
Twitter blasphemy
In fact, there has already been one clear precedent of Twitter-related blasphemy charges in Turkey – namely the 2012 court case against Fazıl Say, the well-known pianist who has played with the New York Philharmonic, Berliner Symphoniker, Israel Philharmonic, Orchestre National de France and Tokyo Symphony. Say was charged with inciting hatred and public enmity and insulting "religious values."
The hapless pianist, a member of Turkey's self-proclaimed secularist cultural elite, had taken to Twitter to voice his consternation with the practice of Islam in his home country. In his tweet, Say posed the somewhat rhetorical question whether paradise was a whorehouse or a tavern, and given that the Turkish nation consists of dedicated Twitter followers, his facetious comment also got to the attention of a number of people who possess a dedicated attachment to the notion of an Islamic paradise.
Say was obviously referring to the Quranic verse describing the rivers of paradise: "Therein are rivers of water unpolluted, and rivers of milk whereof the flavor changeth not, and rivers of wine delicious to the drinkers, and rivers of clear-run honey; therein for them is every kind of fruit, with pardon from their Lord" (47/15). In other words, the Quran clearly indicates that believers will be drinking wine in paradise, and that they will enjoy the experience. A strict interpretation of Islam, however, explicitly prohibits the drinking of intoxicants, such as wine, in this world. Say's second Twitter query was a reference to those eternally virginal lady-companions believers will encounter in paradise: "Thus (it will happen) and We will marry them with houris having big dark eyes" (44/54); "Relaxing on lined up couches;" "We will marry them with big-eyed houris" (52/20); "The houris, kept guarded in pavilions" (55/72); and finally, "And (for them there will be) houris, having lovely big eyes" (56/22).
Though quite different, both Twitter-related cases of blasphemy appear somewhat similar. Bagis regularly tweets Quranic verses on Fridays, the Muslim holy day of the week, which cannot be seen as anything but a pious gesture. His remarks on the telephone, however, would appear to suggest his disingenuous attitude toward the Quran, relying on Google to provide him with tweet-worthy material. The pianist Say, on the other hand, used Twitter to voice his agnostic concerns with certain aspects of the Quran. Still, it seems that in this case the AKP revealed its own disingenuous attitude toward Islam and the Muslim holy book.
The director of the Center for Islamic Pluralism in Germany, Veli Sirin, last year voiced the opinion that the "case of Fazil Say exposes the falsity of the modern and democratic image of Turkey that the Erdogan government is trying to project to the world. Free speech is limited to members of the political elite."
Rather than pursuing the case and determining whether Bagis is really an insincere Muslim, the government took a battleax to the issue and banned access to Twitter, thus sweeping Bagis's tweets under the rug and reaffirming the adage that out of sight is really out of mind. Following the overwhelming success of AKP candidates at the ballot box, access to the "worst menace to society" that is Twitter was allowed again, and the case of Bagis, the deceitful Muslim tweeting Quranic verses based on Google search outcomes, has been all but forgotten.
Political context
As a footnote to the Twitter saga, a mere three days before the fateful election, access to the video-sharing website YouTube was also banned. In this case, the posting of a "tape" ostensibly revealing Turkish plans for a "false flag" operation in Syria appears to have prompted this swift court action. Officially, however, the 2007 Law #5651 was cited as constituting grounds for shutting down access to the website. This particular law deals with the "Regulation of Publications on the Internet and Suppression of Crimes Committed by means of Such Publications," and also includes the infamous clause which prohibits "crimes" against Atatürk. This ban proved rather short-lived, however, as reported by the news agency Reuters on 4 April, a "Turkish court on Friday ruled that a blanket ban of social-media website YouTube violated human rights and ordered most of the restrictions be lifted, citing a top court ruling this week that scrapped a similar ban on microblogging site Twitter."
In other words, the bans on Twitter and YouTube clearly appear to have been politically motivated and obviously linked with Turkey's local elections on March 30. Critical voices expressing fears that the AKP-led government is becoming more and more autocratic thus seem all but confirmed.
As such, the popular yet controversial Erdogan did not even try to hide his proclivities, saying the following after the lifting of the ban: "We are of course bound by the Constitutional Court verdict, but I don't have to respect it," adding, "I don't respect this ruling." In fact, now that these electoral and internet-related distractions have been cleared out of the way the Turkish government can proceed with its own agenda for the future. And Erdogan can continue with his "historical mission," as US Ambassador Francis Ricciardone described the Erdogan's "task" ahead in Hürriyet recently – namely solving Turkey's Kurdish issue domestically and aiding the US in Syria on an international level. In the end, it seems that, in spite of all the recent rhetoric and White House reprimands, President Obama still very much supports Erdogan as Turkey's leader and America's main ally in the thorny region of the Middle East.
The statements, views and opinions expressed in this column are solely those of the author and do not necessarily represent those of RT.