Syrian opposition's interim PM 'there to fulfill US agenda'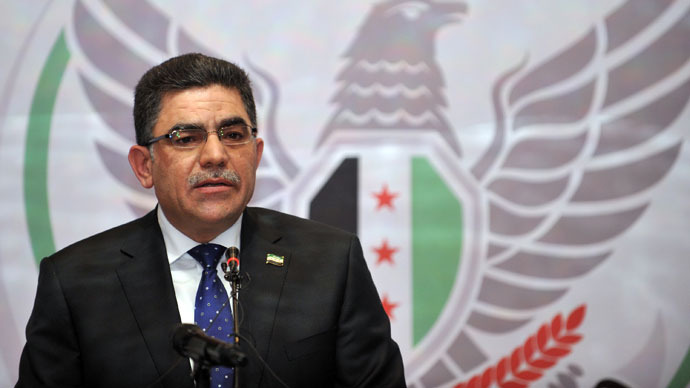 The role of the elected Syrian opposition leader Hasan Hitto is to follow the American agenda, which is opening up the Syrian economy to US multinationals and severing national ties with Hezbollah and Iran, British journalist Neil Clark told RT.
RT:Obama has said that Syrian government's use of chemical weapons would be a 'red line'. What if a chemical weapon attack were carried out by the rebels?
Neil Clark: If chemical weapons have been used – the Syrian government would be the last one to use them. Because the Syrian government knows that the US, Britain and France are waiting to strike. So it would be the very last thing they would do to provoke that kind of intervention.
That would be lunacy and madness for Assad forces to use chemical weapons.
So if the chemical weapons have been used – it must have been by the rebels. And if that is the case – then obviously it would halo the hypocrisy of the US and the UK, because they said it would be a red line if the chemical weapons are used. But it only seems to apply if Assad's forces, the Syrian army, use them.
So we've got to be consistent on that. The use of chemical weapons is wrong, and if the rebels are using them – they should be inducted of war crimes.
RT: The new Prime Minister of the Syrian opposition is a naturalized US citizen - what do you think drove his election?
NC: It reminds me of the election of Mahmoud Jibril in Libya, where a similar scenario was used. Just like Mr Hasan Hitto (elected the head of the "Syrian transitional government" at an opposition meeting in Turkey) Mahmoud Jibril has spent many decades studying in the US. It was revealed by WikiLeaks from the US diplomatic cables that Jibril was an Al-Qaeda man, that he would be a sort of person to follow the US line.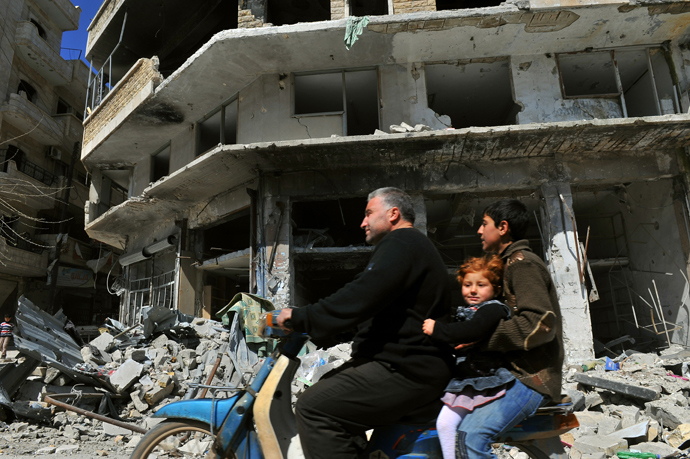 And it is exactly the same scenario with Hitto, because he spent decades living in Texas, he's got the US passport.
Of course the Americans want to make sure that if President Assad falls – they got their man in Damascus. So they handpicked him, he was voted for by 35 people. It is ludicrous to argue that this guy has the right to rule Syria, where President Assad, whether we support him or not, does have sizable support in the country. This is why he is still in power.
The US wants this man (Hasan Hitto) as a leader opposed to President Assad to take power and obviously to do things expected of him, which would be to open up the Syrian economy to the US multinationals corporations and of course to break up with Hezbollah and Iran.
RT: We keep saying 'rebels', but they really are a mix of moderates to Al-Qaeda link extremists - can Hitto keep them together?

NC: No! is a simple answer to that. As we said, what we call the rebels are a very wide ranging group of people, from radical Islamists and Al-Qaeda groups to moderate Islamists, very anti-American and very pro-American groups. Hitto has got an impossible task. And the biggest problem he's got is of course that the rebels don't have the majority support in Syria. They don't. This is why this conflict is still going on.
Because if President Assad was as unpopular as the US and Britain would like him to be, President Assad would be gone by now.
The fact is that he (President Bashar Assad) has sizable support in the country. People in Syria look at the rebels and say "No, thanks, we don't want these people. They (opposition groups) are much divided, they don't know what they want to get. What we are going to get if they take power is radical Islam".
So the citizens of Syria are rallying behind the government. So [elected opposition leader] Hasan Hitto has an impossible task.
The statements, views and opinions expressed in this column are solely those of the author and do not necessarily represent those of RT.
You can share this story on social media: