Russia's 'Global Mind' banking on $50 bln 2020 Expo glory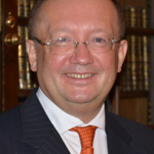 Dr Alexander Yakovenko, Russian Ambassador to the United Kingdom of Great Britain and Northern Ireland, Deputy foreign minister (2005-2011). Follow him on Twitter @Amb_Yakovenko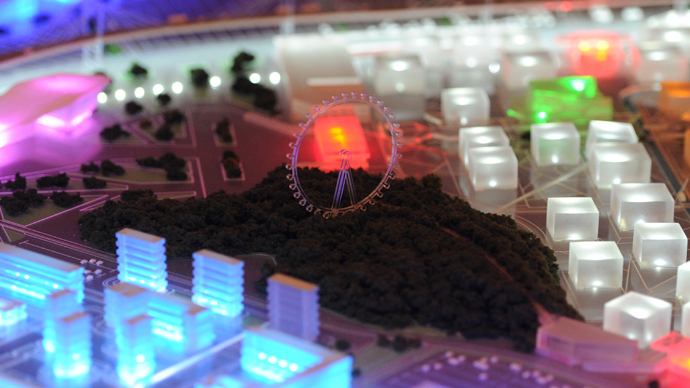 World Expo is held every five years. Ekaterinburg is competing with Dubai (UAE), Izmir (Turkey), Ayutthaya (Thailand) and Sao Paulo (Brazil) for the 2020 vote, which will be held in November 2013. Who will win? A cool Russian summer or something else?
The Russian Expo Theme "the Global Mind" implies three major objectives: to create an opportunity for comprehensive discussion of modern realities so as to "synchronize our clocks with the global time"; to develop an efficient platform for promotion of innovations; to highlight the significance of multiculturalism and the importance of its preservation. In order to achieve these objectives the Theme is broken down in five sub-themes: Innovation, Economics, Society, Quality of Life, Culture. Russia has created a special Programme for Assistance to Developing Countries providing for a fully covered participation in the Expo of about 80 nations.

The Bid Committee presented a draft of the complex, which will be built if the city wins the bid to host the exhibition. Implementation of the project will require urban infrastructure investments to the tune of $50 billion, half of which will be raised from private investors, including foreign companies.

Today, Russia's steady economic, technological and industrial development has allowed it to maintain a prominent position in the World Expo arena, and demonstrate the newest projects and achievements in all strategically important and innovative areas.

In spite of Russia's long tradition and experience in participating in World Expositions, it has not yet had the honor of hosting one.

Home to approximately 1.4 million people and located 1,667 kilometers east of Moscow, Ekaterinburg is the administrative centre of the Sverdlovsk region and the main city of the Ural Federal District of the Russian Federation. 
As the fourth largest city in Russia, Ekaterinburg has served as a significant stopping point on what is known as the Siberian Route – the 8,000 kilometre passage from Moscow to China. Today, Ekaterinburg is a major transport hub for people and goods, serving as a junction along the Trans-Siberian railway, home to an ultra-modern international airport and an intersecting point of six federal highways.

Today, Ekaterinburg is the beneficiary of a robust and diverse economy, consistently rated as an attractive place to do business. It has hosted major international conferences and conventions, and is home to representatives of more than 400 multinational companies.

Ekaterinburg creating a strategic infrastructure for innovation-driving business, including investments of billions of dollars in technoparks, industrial parks, innovative technology centres and modern transportation and communications infrastructures. Manufacturing is the city's leading economic sector with an annual turnover exceeding €3.7 billion. Goods manufactured in Ekaterinburg are exported to more than 100 countries around the world.

An average of 20 foreign businesses are launched from Ekaterinburg each year and a total of 320 foreign businesses were registered in 2010 which only reinforces its position as a growing hub for international business and investment.
Ekaterinburg is also notable for its role as a major centre for science, education and technology. Additionally, with its 20 academic research institutes, the city is a centre of research for science and technology, namely for advanced nanotechnologies.

Home to 31 higher-education institutions and 45 regional affiliates of higher education institutions from cities such as Moscow and Saint-Petersburg, and more than 220,000 students, the city has emerged as an education hub.
Indicative of its business-friendly environment, for the past four years Ekaterinburg has been included in the Top 10 list of Forbes Magazine as one of the best and most convenient cities for business in Russia.

Largely renovated in 2009, Ekaterinburg's international airport, Koltsovo, is served by more than 30 domestic and international airlines and connects to 80 cities around the world. It currently welcomes 3.5 million passengers per year and will be able to serve 8 million per year by 2020. In 2012, the Koltsovo Airport was named the best airport in the CIS countries by the World Routes Awards.

To further strengthen its bid for the World Expo 2020, the city is building Ekaterinburg Expo into the area's largest exhibition complex and the most advanced facility of its kind in Russia. 
In order to win Russia will need to convince more than 80 countries who have a voice in determining the host city of the Expo. We sincerely expect to receive the necessary support and strongly believe that World Expo 2020 in Ekaterinburg will be a huge success.

The statements, views and opinions expressed in this column are solely those of the author and do not necessarily represent those of RT.