Snowden defeats Boeing in Brazilian jet fighter soap opera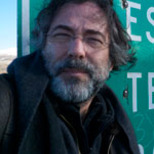 Pepe Escobar is an independent geopolitical analyst. He writes for RT, Sputnik and TomDispatch, and is a frequent contributor to websites and radio and TV shows ranging from the US to East Asia. He is the former roving correspondent for Asia Times Online. Born in Brazil, he's been a foreign correspondent since 1985, and has lived in London, Paris, Milan, Los Angeles, Washington, Bangkok and Hong Kong. Even before 9/11 he specialized in covering the arc from the Middle East to Central and East Asia, with an emphasis on Big Power geopolitics and energy wars. He is the author of "Globalistan" (2007), "Red Zone Blues" (2007), "Obama does Globalistan" (2009) and "Empire of Chaos" (2014), all published by Nimble Books. His latest book is "2030", also by Nimble Books, out in December 2015.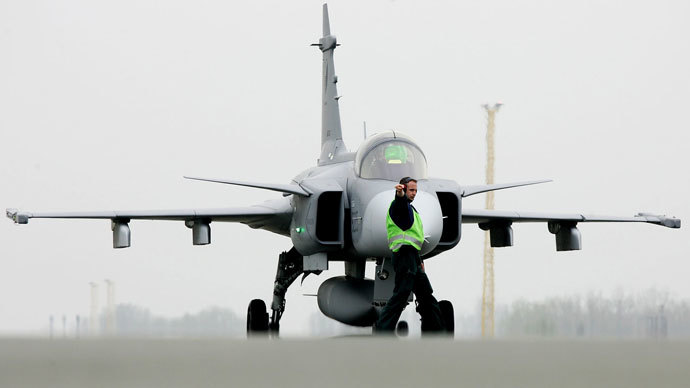 The climatic end of a decade-long intercontinental aerial soap opera seems to have yielded two clear winners: Sweden and Snowden.
In a deal regarding 36 jet fighters worth $4.5 billion, Brazilian Defense Minister Celso Amorim announced the Gripen NG, manufactured by Saab, won over the French Rafale, manufactured by Dassault, and the American F/A-18 Super Hornet, manufactured by Boeing.

That was all it took for Swedish media to gleefully hail Edward Snowden – and his revelations about NSA spying on Brazilians - as the decisive factor. That was a factor, of course, but not the whole story.

Amorim went straight to the point; Saab won because the Gripen is tremendous value for money; its maintenance is cheaper; and there will be nearly total technology transfer (something that Boeing would never allow). The fighters will end up being "made in Brazil."
About that Louis Vuitton plane
And to think that mega-popular former Brazilian President Lula (2003-2010) was in fact inclined toward the Rafale; during his administration Brasilia did buy, for instance, French submarines and helicopters. His Defense Minister Nelson Jobim even quipped that the Gripen only existed on paper.
It's technically true; the jet fighter is still being developed in six different plants across Sweden. The first units will be delivered to the Swedish government in 2018 – as well as between 3 to 6 Brazilian Gripens.
Lula ended up leaving the crucial decision to his successor Dilma Rousseff. Since early 2011 the outcome was always being postponed because of budget cuts. The inside word in Brasilia is that the Brazilian Air Force had always favored the Gripen.
No wonder Dassault officially took it very badly; the Gripen was dismissed as not nearly as sophisticated as the Rafale.
According to Dassault, the "financial logic" that prevailed did not take into account how "cost-effective" and how awesome the Rafale is. Possibly. But how good is an unexportable jet fighter?
After spending a whopping $40 billion to develop this aerial equivalent of a chic Louis Vuitton bag (no Chinese knock-off), Dassault has landed zero global clients. The only customer is the French government. That brings us to the question of why the Rafale is so expensive. The debate in Paris is fascinating – especially on the heels of President Francois Hollande's spectacular visit to Brazil last week, when he lobbied heavily for the Rafale.
Roughly, French conservatives insist the much-loathed 35-hour work week, people retiring at 50 with full benefits, high compensation for firing anyone, and high social taxes – characteristic of a "bloated public sector" - jack up the final price. Progressives on the other hand insist France did not lose anything; Dassault did. Paris should rather support and invest in essential sectors for the collective good instead of promoting a weapons manufacturer.
Watch those turbines
Now let's get to the meat of the matter. The Brazilian Air Force does not need these jets to launch an aerial jihad in South America. They will be essentially used to patrol the enormous borders – Amazon rainforest included – and "securitize" Brazilian air space.
An hour of flight on the Gripen costs $6,000 at the most. For the Super Hornet it's up to $14,000, and for the Rafale may be up to $15,000. Overall maintenance costs are also lower.
Amorim insisted there will be something like 80 percent of technology transfer; this refers to the structure, not components. The Gripen's structures are already being projected by AKAER, a firm in Sao Jose dos Campos near Sao Paulo. Embraer wants to build fiber carbon wings. So this will be essentially a Saab/Embraer partnership.
In a parallel front, Swedish paper Svenska Dagbladet has revealed that 50 percent of the Gripen's components come from abroad – including the turbine, from General Electric (20 percent of the total cost). Amorim does not see this as a problem. He'd better beware.
Former US ambassador to Brazil (2002-2004), Donna Hrinak, is now Boeing's point woman in the country – yet another case of the corporate/government "revolving door" in Washington. She pulled no punches since September 2011 to make the Rousseff administration swing towards the Super Hornet.
Hrinak was fully aware of the Snowden effect. Yet in a PR blitz, she kept insisting Snowden "cannot affect commercial relations" between the two countries. She pointed out how Embraer sold Super Tucanos to the US Air Force – which, by the way, are now equipped with Boeing missiles. Everything should always be regarded under a "bilateral relation of many years" in which "we share values and interests".
Well, Brazilians are cynical enough to know what happens to countries that suddenly are deemed to no longer share those "values and interests". Keep an eye on those G&E turbines.
The statements, views and opinions expressed in this column are solely those of the author and do not necessarily represent those of RT.