Russia's dilemma: What to do with Lenin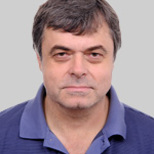 Sergey Strokan is a journalist, essayist and a poet. He is also a political commentator with Russia's "Kommersant" Publishing House. Mr. Strokan hosts "Red Line", a weekly analytical program broadcast by The Voice of Russia in New York City. He is the author of three poetry collections, a winner of the Maximilian Voloshin International Literary Award (2010) and a member of Union of Russian Writers.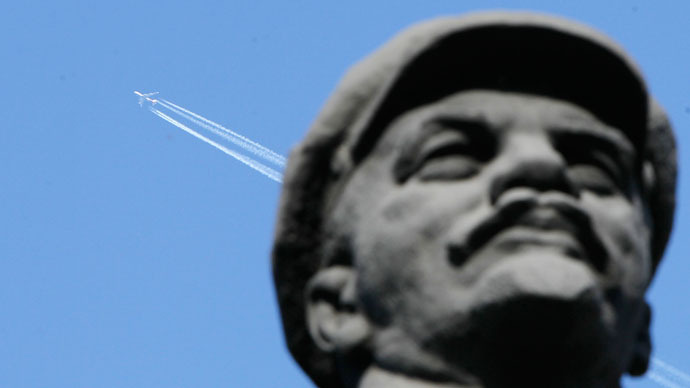 Lennon always lives. So does Lenin. Here the similarity between the two living legends ends, as the old maxim might ...
Lennon always lives. So does Lenin. Here the similarity between the two living legends ends, as the old maxim might not survive new Russia's search for self-identity. Descendants of old Bolsheviks are debating what to do with the heritage of the leader of the world proletariat, resting in a glass coffin in Red Square Mausoleum, while his monuments are scattered all over Russia, the vast post-Soviet space and far beyond – from Krasnoyarsk and Ulan-Ude to Calcutta and Havana.

In a recent move, which sparked new controversy over the highly politically-charged issue, a Russian lawmaker last week called for the removal of the dozens of bronze and marble Lenin monuments from Russia's towns and squares. The person behind the initiative, Russia's Liberal-Democratic Party Deputy Aleksandr Kurdyumov, explained that the time has come to get rid of Lenin's "stranglehold" and leave only monuments that are recognized as masterpieces of art and only in those places where local folks really want to see them. Other monuments should be dismantled, placed in museums or sold to collectors of Soviet artifacts, the MP claimed.

Kurdyumov's initiative, which has already been strongly denounced by Russia's Communist Party, the major opposition force with the second-largest representation in the Duma, came as a follow-up to another recent proposal to bury Lenin, made by Russia's new Culture Minister Vladimir Medinsky. It is interesting that 42-year-old Medinsky is not just a faceless apparatchik, but a former diplomat, historian and the author of the bestseller "New myths about Russia" – a recent collection of essays with a thought-provoking, though not-fully-agreeable look at Russia's history and her perception in the world.

Medinsky, who in his book insisted that Russia is by no means an underdeveloped country of hopeless drunkards and awful roads, this time is after the removal of Lenin's mummy from Red Square.

"I have always believed that a body should be entrusted to the earth. And Lenin's relatives begged the authorities not to place him in the mausoleum," Medinsky told Echo of Moscow radio. "Vladimir Lenin was a high-ranking Russian official, so the burial, should a decision about it be reached, should be carried out according to state ritual, with due respect, with a military salute, and at a befitting location."

Lenin's mausoleum was constructed in the very heart of Moscow, near the Kremlin wall, by the brilliant Soviet architect Schusev after Lenin's death in 1924. Since that time it has been used as a centerpiece of Russian politics, from the top of which every Kremlin ruler made his pronouncements.

One may recall that famous Stalin speech of 1941 after Hitler's attack on the Soviet Union, where for the first time he addressed the nation: "Brothers and sisters" was made from there.

The Changing of the Guard ceremony took place at the mausoleum entrance till October 1993 – for two more years after the Soviet empire, founded by Lenin, collapsed in December, 1991.
In fact, the debate on whether Lenin's body should left rest in the ground or be kept in the mausoleum first started in early '90es, shortly after the disintegration of the USSR. It was during the time of Boris Yeltsin – the former Soviet Communist party apparatchik-turned-ardent anti-communist and the first president of independent Russia.

However, the first wave of public debate died away, causing Lenin no harm. The new Russian authorities were forced to shelve the idea, which at that time sounded heretical and evoked an outburst of indignation among hundreds of thousands of former Soviet Communists and Communist sympathizers.

Communist Party leader Gennady Zyuganov came second at Russia's presidential election of 1996, losing to Boris Yeltsin in a neck-to-neck race. The election commission documents unveiled recently indicate that Comrade Zyuganov at that time came first in the race and was probably robbed of the presidency. So Yeltsin was probably wise enough not to antagonize the public, with many considering downfall of the Soviet Union as a personal tragedy.
Sixteen years later, Gennady Zyuganov, still rated the second most-popular Russian political figure after Vladimir Putin, calls the latest initiatives to remove Lenin monuments from Russian cities and to bury his body nothing else than "provocations".  Meantime, Russian society of today is split on the issue of Lenin's fate, just as it was during the first years of post-Communist development. While an ageing and dwindling Communist electorate – which still comprises some 20 per cent of voters – considers the very idea of removing Lenin from Red Square immoral, the new generation is brought up in new spirit.

Meanwhile, it looks like the debate on Lenin is not merely a question of what to do with the monuments and the body. This is a question of what to do with public consciousness and its archetypes, which die very slowly.

For more than 70 years Lenin was at the center of the new Soviet mythology, serving as its prime deity. This is the reason that today – two decades after the collapse of the Soviet Union – psychologically it is so difficult for many in this country to put up with the idea that Lenin was not a God, but a mortal like all of us.

Another striking point is that while Russians are debating Lenin's future, his mausoleum still remains a holy place for die-hard Communists the world over. I saw it with my own eyes in Calcutta, West Bengal, where Lenin's monument is worshipped by thousands of ardent Indian communists who believe the time for the world proletariat revolution is yet to come. 

During his latest visit to Moscow this summer on the way home from his trips to China and Vietnam, 81-year old Cuban leader Raul Castro was reported to have visited Lenin's mausoleum to pay tribute. Comrade Castro also took a keen interest in Russia's famous embalming laboratory and the work of its experts, who shared their embalming technique with Vietnamese colleagues during the construction of Ho Chi Minh mausoleum in Hanoi.

So the octogenarian Cuban leader, as well as Indian communists, who used to give their newborn boys and girls names like "Vladimir Lenin" and "Karl Marx", seem hardly aware of Russia's debate on Lenin's heritage, as they are still quite far from the winds of change that have already swept Russia.
Sergey Strokan, for RT
The statements, views and opinions expressed in this column are solely those of the author and do not necessarily represent those of RT.