Chrysanthemum diplomacy: Japanese emperor returns to India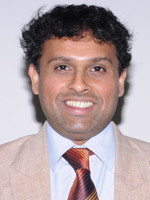 Dr. Sreeram Chaulia is Professor and Dean at the Jindal School of International Affairs in Sonipat, India. His latest book is 'Modi Doctrine: The Foreign Policy of India's Prime Minister'.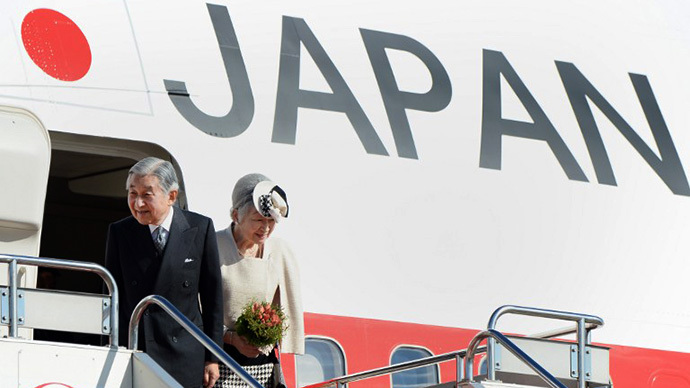 Fifty-three years is a long interlude during which national psyches, power configurations and foreign policies can alter completely.
The arrival of the emperor of Japan, Akihito, and his wife, Empress Michiko, in India fifty-three years after they first visited as crown prince and princess may be laced with nostalgia and trips down memory lane, but this six-day Japanese royal trip is taking place in a totally transformed world.

The India of today is a far cry from the India of Prime Minister Jawaharlal Nehru, who was personally present at Delhi airport in 1960 when newly-wed Akihito and Michiko stepped down the ladder. This time too, Indian Prime Minister Manmohan Singh, came to the Air Force Station in Delhi to receive the monarch as a special gesture, breaking official protocol. But as Akihito and Michiko already know and will be repeatedly reminded on this tour, contemporary India is a bigger international player than it was in the Nehru era.

Changed India, half a century later
Notwithstanding the warmth and hospitality accorded to the youthful Japanese royal couple by Nehru and the highest representatives of the Indian government in 1960, the fact that Japan was an anti-communist treaty ally of the United States limited how far a non-aligned nation like India could cooperate with it. In the five decades since then, Japan still remains the major pillar in the network of American alliances in the Asia Pacific. With nearly 40,000 American troops on its soil and wide-ranging military and security cooperation with Washington, Tokyo is to this day the heartbeat of American interests in Asia.

But India has changed almost unrecognizably, especially since the turn of the millennium. Japan's centrality to western geopolitical strategies in Asia is no longer a deterrent to building a true "strategic partnership" between New Delhi and Tokyo.

Currently, India acknowledges some twenty-odd nations as "strategic partners" (including Russia, China, Vietnam, Iran, South Korea, Australia and the US). Of these, some are potentially even strategic rivals, leading to all-round confusion about the loose application and usage of the term 'strategic'. But Japan has been climbing to the very top of the list of these strategic partners at a rapid pace.

An advanced friendship
Emperor Akihito and Empress Michiko's arrival in India at this juncture in Asian geopolitics sends an unmistakable signal from the Japanese government that India is now vital to Tokyo's grand strategy in Asia.

The royal couple decided to come to India on the express prodding of the cabinet of the self-professed 'Indophile' Prime Minister Shinzo Abe. With invitations from nearly fifty countries pending, the reason the emperor chose India was clearly to further Prime Minister Abe's wish to deepen the strategic partnership with India to almost spiritual levels.   
By virtue of the emperor's symbolic leadership of the Shinto religious faith in Japan and his status as a nominal head of state, he is said to represent the Japanese people more than the government. The Japanese embassy in Delhi emphasized to Indo Asian News Service that "the emperor represents the people, and the visit is to forge people-to-people ties between our two countries." 
Despite His Majesty hauling along a large delegation, including a former Japanese Prime Minister, both countries have stressed the formal and ceremonial nature of the monarchical visit. No diplomatic agreements or political communiqués would emanate from this trip.

Yet, much can be inferred about the timing of the emperor's longish sojourn in India. New Delhi had invited the monarch a decade ago, but it took a prime minister like Abe, who is bullish about strategic convergence between Japan and India, to finally make the visit a reality.

Abe himself is expected to be the chief guest at India's Republic Day celebrations in January 2014. The spiritual emperor is thus paving the way for the temporal ruler to follow in a couple of months and fulfill the promise of an advanced friendship between India and Japan.

Economic duet
Economic factors are crucial to the blossoming Japan-India ties. The level of Japanese aid and investment in India's development and infrastructure sectors is second to none. Emperor Akihito and Empress Michiko have the southern Indian metropolis of Chennai on their itinerary, in order to support the large number of Japanese automobile, electronics and food processing corporations which have commercial bases there.

According to the Indian newspaper, The Economic Times, as many as 360 Japanese firms with over 700 Japanese expatriates are operating in the state of Tamil Nadu alone, of which Chennai is the capital. The exponential growth in Japan-India trade (currently valued at 18.5 billion dollars per annum) is occurring due to the vast market potential that India's consumer base with rising incomes presents to Japan's exporters and investors.
Japan-India economic momentum is headed upwards particularly because of a shift in Japan's foreign investment focus away from the trouble-ridden Chinese market, where political animus has periodically burnt the business prospects of Japanese companies. India remains a nightmare for foreign investors due to its regulatory and labor market conditions, but these are less problematic than the hatred that animates Chinese public opinion towards Japan and leads to targeted attacks and boycotts of Japanese assets during flare-ups in territorial disputes. 
Rising wage levels in China are also making it gradually less lucrative for Japanese conglomerates than ASEAN nations or India. India's finance minister, Palaniappan Chidambaram, has made an explicit sales pitch for diverting China-exiting Japanese investments to his country, by stating that "Japanese companies and investors would like options other than China for a variety of reasons, and India is as attractive, if not better, than China."

The economic revival that Japan is witnessing under the era of 'Abenomics' has aided India to manage its chronic current account deficit and also improved prospects of Japanese investible cash to finance India's under-utilized manufacturing potential and under-funded industrial corridor projects.

Components of the "strategic partnership"
One of the interesting instances of Japan's famed "checkbook diplomacy" is that it has lately sped into democratizing Myanmar like a knight in shining armor. As India's next-door neighbor, which has long been a close ally of China, Myanmar is now warming up to a Japanese economic influx that is not unwelcome in New Delhi. Indian strategists get goose bumps at the specter of Chinese economic and military inroads into South and Southeast Asia in the context of a perceived contest for influence between Beijing and New Delhi in these coveted sub-regions.

Japan under Prime Minister Abe is rated highly among Indian policymaking elites because he has a clear vision of being a regional leader who can rally the rest of Asia. While New Delhi is wary of joining any formal "alliance" of democratic nations as outlined by Abe, his strategic mission of forcing China to "take responsible action in the international community" is like music to Indian ears. 

Both Japan and India have volatile territorial conflicts with China that have been simmering in light of a more assertive and confident Beijing. While global media attention has been riveted on China's declaration of an 'air defense identification zone" (ADIZ) in the East China Sea and its dangerous overlaps with similar zones maintained by Japan and South Korea, apprehensions have been raised in India as to whether Beijing could declare something similar like a no-fly zone along the contested land border with India, and ratchet up an already white knuckle atmosphere.
Japan's willingness to assist India's maritime security through advanced amphibian aircraft supplies, and the regularization of naval exercises between Japan and India are signs of growing comfort levels between the two in the vast waters stretching from the Bay of Bengal all the way to the East China Sea. While there are intrinsic bilateral benefits of the expanding Japan-India strategic tango, the impact of all these joint activities is intended (more explicitly by Japan and mutedly by India) to send a warning to China that counterbalancing is underway.

During World War II, Indian nationalists, under the charismatic Subhas Chandra Bose, did not hesitate to seek fascist Japan's help with the aim of overthrowing the yoke of the British Empire. In an eerie echo of the past, India is again eager to partner with Japan to keep the Chinese in check.  

Looking beyond China and the US
The time-tested realpolitik maxim— "my enemy's enemy is my friend"— has some resonance in the way India and Japan eye each other vis-à-vis China. But India is more reticent about Prime Minister Abe's desire to confront China openly by organizing a club of democracies that are ideologically distinct from and superior to Beijing's model of authoritarian capitalism.

In the Indian worldview of alignment with all and alliance with none, Beijing has its own special place that cannot be jeopardized by cozying up to Japan with any hostile intent towards China. The volume of China-India trade is four times greater than that between Japan and India. China and India share common interests in promoting a multipolar world, while Japan would presumably be happy in a US-dominated international order. The Cold War-era phobia that India had about a Japan as an Asiatic extension of American and Western interests is long gone, but the basic search for a more equitable global order in which the Americans cannot dictate terms to Indians or others in the developing world remains entrenched in New Delhi.

India's own great power ambitions require it to lean closer to BRICS and other emerging economies that want to reduce American shares and voices in global institutions. To be fair, Japan itself has tried on occasions to lead Asia out of the American-driven Bretton Woods economic architecture. It was ironically America's staunch ally, Japan, which visualized an Asian alternative to the International Monetary Fund (IMF) after the latter bungled the Asian Financial Crisis in 1997. 
Shorn of its pre-World War II militaristic path of dominating Asia, Japan still has a foreign policy tradition of trying to be a convener of a regional Asian order that builds dense currency swaps and other macroeconomic integration moves, which would protect Asia's growing economic potential from Western market turmoil.

India shares such visions of a more integrated Asia and is comfortable with the geostrategic term, 'Indo-Pacific Asia', a phrase popularized by Australian strategists like Rory Medcalf. The more Prime Minister Abe anchors Japan as an Asian leader in its own right, and not just as a junior partner of the US, the stronger the inclination in India would be towards twinning its fortunes and conjoining its lenses with those of Japan.

Bridging the understanding deficit

The second visit of Emperor Akihito and Empress Michiko to India will help rectify one area in which bilateral relations have been lagging, viz. sociocultural understanding and exchanges. Because of Japan's hitherto insular and mono-ethnic national identity construction and its non-English academic and intellectual environment, Indian citizens and thinkers have not taken to Japan the way they have flocked to the US. The Indian diaspora in Japan is proportionally very minuscule and has not become a formidable presence there.

In the long run, the demographic decline in Japan and India's ever-eager class of numerous skilled professionals wanting to emigrate to richer countries, should overcome the deficits in people-to-people interaction. The move among Japanese universities to shift to English-based learning and research is also going to motivate more students and strategic elites from India to travel to Japan and vice versa. 
Diplomacy by Japan's Chrysanthemum throne in India can be a showpiece voyage to pique interest among ordinary Indians about Japan's society, unique value systems and popular culture. Indians nurse deep admiration for Japan as a technological achiever, which set the modernization trend for the rest of Asia to emulate. But the supreme symbolism of the Japanese emperor and empress mingling with Indian people can transcend this mechanical impression and attach a human face to the bilateral relationship. As far more open-minded societies than in 1960, India and Japan can rediscover each other with a royal touch.

The statements, views and opinions expressed in this column are solely those of the author and do not necessarily represent those of RT.