'Israel has lost its battle in Iran for now'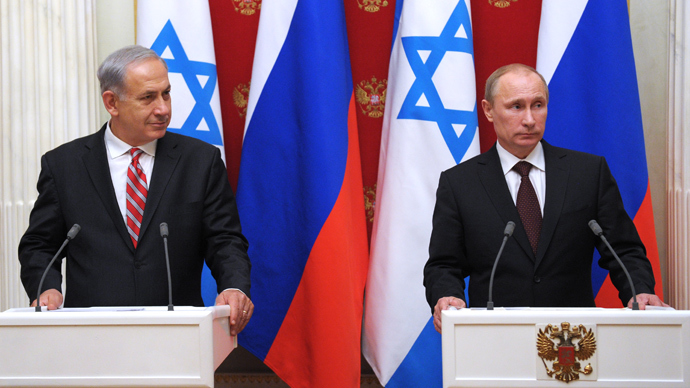 The failed attempts by Israel to derail the agreement on Iran's nuclear program, with Netanyahu bypassed by the P5+1 group, only signify that Israel has lost this battle, Amir Oren, a columnist at Haaretz newspaper, told RT.
Israeli Prime Minister Benjamin Netanyahu came to Moscow on Wednesday to try to persuade Russia to impose tougher conditions on a nuclear deal with Iran that Israel strongly opposes.

"Netanyahu has put his prestige on the line in a very militant policy vis-à-vis Iran. He has been bypassed by the US, Russia and the other four major powers, as well as the EU in the talks with Iran," Oren said.

"The first phase agreement seems like a foregone conclusion, all we can do now is to ask the powers to verify such an agreement and to work towards a final agreement in a few months' time because this time around Israel has lost its battle," Oren said.

Oren believes that though the deal could always fall through if one of the players insists on some minor point, the general direction is talks and reconciliation.

Commenting on the news, journalist Seyed Mostafa Khoshcheshm said that Israel is increasing its activities throughout the world, meeting with various world leaders to convince them that if they reach a deal with Iran it will not have good consequences for the region, because Israel would respond with belligerent actions.

Khoshcheshm said that Israel is "an occupying regime which has long-track record of violation of human rights in different parts, not only in the West Bank and Gaza but also inside the occupied territories."

"It has hundreds of nuclear warheads and has not signed any kind of international treaty to let the international community to understand what is going on in Israel. They have whatever a country needs for aggression, they have actually been invading other countries for decades and they have been in constant war with different countries, especially those in the region," Khoshcheshm told RT.

In its turn, Amir Oren believes that Israel cannot act militarily against the wishes of the international community and definitely not against the wishes of its major arms supplier.

"It [Israel] cannot go ahead and attack Iran in US-made F15s, F16s, this is unthinkable," Oren said.

Oren believes that many Israelis, including members of the government, stand for reaching an agreement on Iran's nuclear program by peaceful means, considering the importance of the deal with Tehran.

"Many people in Israel and even within the Israeli government do not want to derail this agreement. Perhaps Netanyahu wants to gain some technical advantages, perhaps a better deal, but he cannot have a no-deal approach," Oren said.
The statements, views and opinions expressed in this column are solely those of the author and do not necessarily represent those of RT.