​India refuses to rock Sri Lanka's boat on human rights issues, but for how long?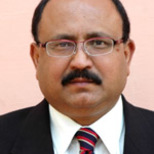 Rajeev Sharma is a New Delhi-based journalist, author and strategic analyst. He has been in journalism since early 1982 and has so far published two fiction books and five non-fiction books, the latter all pertaining to international politics and terrorism. He tweets @Kishkindha and can be reached at bhootnath004@yahoo.com. He describes himself thus: "I am a journalist not by vocation but by passion. If posterity ever were to remember me, it would do so for my investigative book 'Beyond the Tigers: Tracking Rajiv Gandhi's Assassination.' This book is the decoder for the quintessential journalist in me."
Published time: 7 Apr, 2014 10:30
Edited time: 16 Jul, 2018 12:10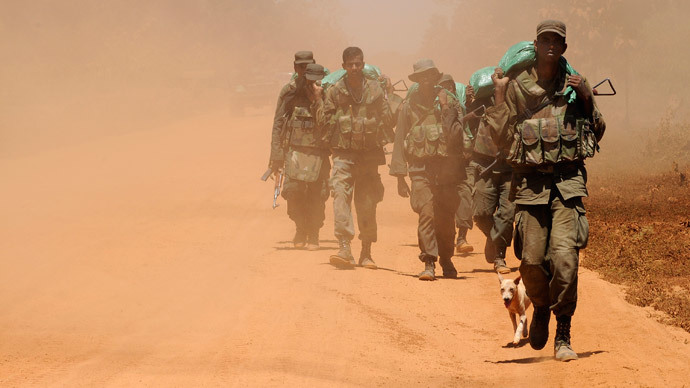 India has managed to negotiate a dangerous curve in its relations with Sri Lanka, a crucial Indian backyard where China and Pakistan have steadily enlarged their strategic footprints in recent years.
As the closest neighbor, with thousands of years of relations with Sri Lanka, India cannot remain untouched by developments in that country.
India abstained from voting at the United Nation's Human Rights Commission (UNHRC) on March 27 on a resolution to promote reconciliation, accountability and human rights in Sri Lanka. The resolution essentially sought to put Sri Lanka under a highly intrusive external investigative mechanism, with an open-ended mandate to monitor national processes for protection of human rights in the country.
The top UN rights body eventually passed the resolution with 23 countries voting in favor, 12 against and 12 abstentions. They approved an international war crimes inquiry into alleged crimes committed by both sides during Sri Lanka's civil war that ended in May 2009 and cost about 100,000 lives.
The resolution, co-sponsored by 41 countries, allows the Office of the High Commissioner of Human Rights (OHCHR) to monitor progress and launch a comprehensive investigation into atrocities committed in the months before the end of the civil war. Expectedly, the Sri Lankan government sitting in Colombo has rejected the allegations of gross and widespread human rights violations, not to mention the probe itself.
Bad or worse
The UNHCR resolution put India between a rock and a hard place. If India were to vote for it then it would have gladdened the hearts of politicians in Tamil Nadu, but at a huge diplomatic and strategic cost. A "yes" vote would have estranged Colombo from New Delhi and would have given yet another reason for Sri Lanka to get closer to China and Pakistan. Colombo is doing so, anyway, albeit in a temperate way, but India siding with the West at UNHCR would have made the Sri Lankans do it much more brazenly.
A "no" vote from India would have angered the Indian political parties in Tamil Nadu as well as the West. The UPA government in New Delhi could not afford it without huge political costs as India is in the middle of general elections and the support of the DMK, a major political party in Tamil Nadu, would be crucial for the Congress-led UPA in the post-poll scenario, just about 45 days from now.
Although diplomacy is a continual process, the UPA government must have been aware that this was not the time for taking an all-white or an all-black decision. Therefore, it was best to take a grey approach and leave the next government to decide how it wants to navigate its bilateral diplomacy with Sri Lanka. That's why India adopted a middle-of-the-road approach and abstained from the voting.
But unlike India's abstention on the Ukraine resolution in the UN General Assembly in New York the same day, India's abstention on the Sri Lanka resolution was not a silent one. India's Permanent Representative to the UN Offices in Geneva, Dilip Sinha, gave exhaustive reasons in his "explanation of the vote" speech as to why India was abstaining.
Sinha conveyed India's concerns that the UNHCR resolution would do more harm than good to Sri Lanka and would hinder Colombo's efforts rather than contribute constructively to its efforts, and hence inadvertently complicate the situation. He elaborated: "Moreover, any external investigative mechanism with an open-ended mandate to monitor national processes for protection of human rights in a country is not reflective of the constructive approach of dialogue and cooperation envisaged by UN General Assembly resolution 60/251 that created the HRC in 2006 as well as the UNGA resolution 65/281 that reviewed the HRC in 2011."
Dilip Sinha pointed to the elections to Sri Lanka's Northern Provincial Council in September 2013 and underlined that though it was "a significant step forward" much more needed to be done by Mahinda Rajapakse's government towards a meaningful devolution of powers.
Long road to reconciliation
India has periodically urged Colombo to continue to take specific measures toward broad-based, inclusive, meaningful and genuine reconciliation with the minority Tamil community. India has called on Colombo to make purposeful efforts to fulfill its commitments, including on the devolution of political authority through the full implementation of the 13th Amendment of the Constitution of Sri Lanka and build upon it.
"In asking the OHCHR to investigate, assess and monitor the human rights situation in Sri Lanka, the resolution ignores the progress already made by the country in this field and places in jeopardy the cooperation currently taking place between the government of Sri Lanka and the OHCHR and the Council's Special Procedures," Sinha explained. "Besides, the resolution is inconsistent and impractical in asking both the government of Sri Lanka and the OHCHR to simultaneously conduct investigations."
Sinha also acknowledged and appreciated the steps taken by Sri Lanka to implement some of the important recommendations of Lessons Learnt and Reconciliation Commission (LLRC), such as Trilingual Policy, promoting the official use of the Tamil language and the upgrading of schools in the Northern and Eastern Provinces.
The UNHCR itself has lauded Sri Lanka on these points as is evident by the High Commissioner's report mandated by UNHCR's resolution of 2013 on Sri Lanka, which acknowledges the progress made in reconstruction, resettlement and implementation of some of the recommendations made by the LLRC. On the flip side, the report also notes that the Sri Lankan government has failed to ensure independent and credible investigations into past violations of international human rights and humanitarian law. India is in complete agreement with the UNHCR on this point.
India has consistently taken the stand that every country should have the means of addressing human rights violations through robust national mechanisms. India wanted the UNHCR to make efforts in a direction to enable Sri Lanka to investigate all allegations of human rights violations through comprehensive, independent and credible national investigative mechanisms. No foreign assistance should be thrust on a country unless it is specifically asked for by that country. Adopting an intrusive approach that undermines national sovereignty and institutions is fraught with dangerous consequences, contrary to UNHCR's stated objectives.
The end of the conflict in Sri Lanka has provided a whale of an opportunity for the Rajapakse government to pursue a lasting political settlement, acceptable to all communities in Sri Lanka, including the Tamils. However, the Rajapakse government has not moved as rapidly as the international community, including India, desired.
Colombo must not forget that it won't be let off by the international community till it implements the LLRC recommendations in full; these findings and recommendations lie at the core of reconciliation and accountability in Sri Lanka.
The Rajapakse government needs to move toward implementation of these recommendations in double quick time, particularly those pertaining to missing persons, detainees, reduction of 'high security zones,' return of private lands by the military, and withdrawal of security forces from the civilian domain in the Northern Province.
Rajeev Sharma for RT

Rajeev Sharma is a New Delhi-based journalist and a strategic analyst who tweets @Kishkindha.
The statements, views and opinions expressed in this column are solely those of the author and do not necessarily represent those of RT.