'Shutdown': China's Xi upstages Obama's Asia pivot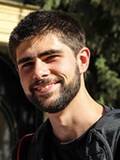 Nile Bowie
Nile Bowie is an independent writer and current affairs commentator based in Singapore. Originally from New York City, he has lived in the Asia-Pacific region for nearly a decade and was previously a columnist with the Malaysian Reserve newspaper, in addition to working actively in non-governmental organisations and creative industries. He can be reached at nilebowie@gmail.com.
Nile Bowie is an independent writer and current affairs commentator based in Singapore. Originally from New York City, he has lived in the Asia-Pacific region for nearly a decade and was previously a columnist with the Malaysian Reserve newspaper, in addition to working actively in non-governmental organisations and creative industries. He can be reached at nilebowie@gmail.com.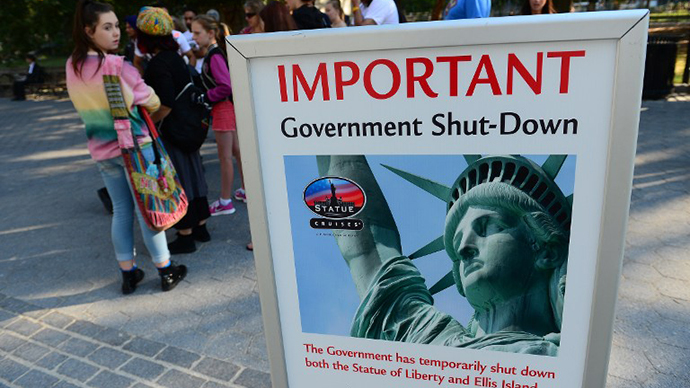 When the clock struck midnight on October 1st, there was plenty more optimism in Beijing than in Washington. In China, people gathered in Tiananmen Square to celebrate the anniversary of the country's founding. In the US, the situation was much grimmer.
A kabuki theatre of incompetence that brought about a federal government shutdown, has failed hundreds of thousands of government employees while cutting billions on social programs spending. Now Washington faces the very real scenario of a default. The problems posed by the US domestic situation are so dire that Obama was forced to cancel high-profile trips to Asia-Pacific countries, in fear of the debt ceiling crashing down on his presidency. Obama was supposed to visit the APEC Summit in Bali, the ASEAN meeting in Brunei, as well as pay visits to Malaysia and the Philippines – two countries that feature prominently in the "Pivot to Asia" policy unveiled in 2011. Instead, he sent the court jester, John Kerry, in his place.

With Obama's wings clipped and Air Force One grounded, China's President Xi Jinping swooped in and stole the show, cutting billion-dollar deals on landmark visits to Indonesia and Malaysia, and securing the spotlight for the APEC and ASEAN conferences. While Xi came arm-in-arm with his classy wife for a massive charm offensive that topped headlines in Jakarta and Kuala Lumpur, Obama twiddled his thumbs in the Oval Office and played the blame game with Republicans, like truculent teenagers. Given the extreme value placed on the concept of saving or losing face in Chinese culture, this can only be a "paper tiger" moment for Obama when viewed through the lens of Beijing. Obama's no-show is yet another symbolic indication of the winds of global power blowing eastward, as the two largest economies vie for influence in military affairs and markets throughout the Asia-Pacific region: this century's global locomotive for economic development.
Sorry, we're closed
Obama's foreign policy has been one 'epic fail' after the next, and the shutdown debt-drama unfolding in Washington doesn't exactly reflect the self-professed 'exceptionalism' of a power trying to pass itself off as a model for leadership in the Asia-Pacific region. The structure of the much-lauded Asia pivot rests on a dual-pronged approach: the muscle angle calls for increasing rotational US military presence in the region; the market angle calls for roping emerging Southeast Asian economies into Washington's sphere through the Trans-Pacific Partnership (TPP), a secretive free trade agreement written to give US multinationals a major leg up. How can "America's Pacific Century" be taken seriously when the commander-in-chief himself is too occupied with preventing his ceiling from collapsing to even visit the region for a few days? To use the Chinese proverb, Obama's predicament is a case of "lifting a rock only to drop it on one's own feet."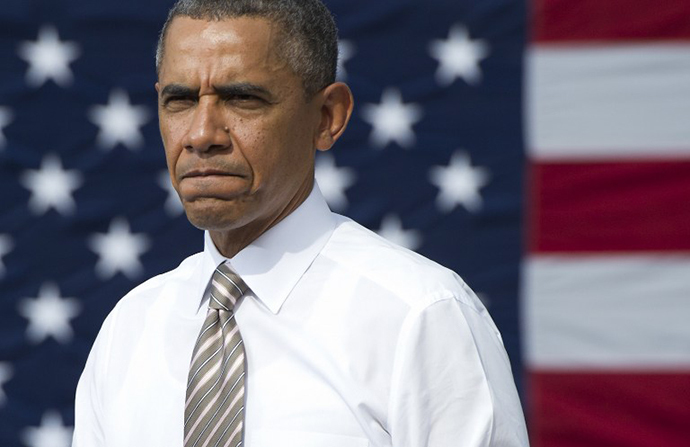 No one can deny there's a push for a more multipolar world to emerge, and, for developing countries, a giant 'CLOSED' sign over the mantle of American leadership may hasten a more equitable multilateral global economic order. In a recent speech during the UN General Assembly, Foreign Minister Wang Yi enunciated the crux of Chinese diplomacy as being focused on multilateral participation between developing countries based on equal footing, and forging new international systems around the principle of non-interference and win-win partnerships. In other words, countries like Malaysia and Indonesia have more incentive doing business with Beijing – which invests billions in infrastructure deals to promote transportation, health services and education –rather than being locked into to the over-financialized, sovereignty-eviscerating terms and conditions of the Washington consensus and the TPP. As the geopolitical landscape develops in Southeast Asia, it will soon be clear whether countries will play along with Obama's China-containment doctrine or reject it. Much of that equation depends on how Beijing can maneuver its hairy territorial disputes in the South China Sea.
Obama's Asia Pivot vs. Xi's Maritime Silk Road
Chinese President Xi Jinping became the first foreign leader to address the Indonesian Parliament on his trip to Jakarta, where he proposed a common destiny for the China-ASEAN community by constructing a new Maritime Silk Road of the 21st century. In his address, Xi made it clear that territorial disputes in the oil-and-gas rich South China Sea should be handled through dialogue and trust-building, invoking the Indonesian proverb, "Money can be easily earned but not friendship." The thrust of Xi's message is that mutually beneficial exchange trumps military disputes, and that comprise is possible. Xi also pledged to boost trade with ASEAN to a mammoth US$1 trillion by 2020 and partake in mega-projects such as the construction of the ambitious 90,000-hectare dam in West Java; he also cut US$30 billion deals in mining and port construction with the Indonesian president, Susilo Yudhoyono, and secured contracts for Chinese companies to build the long-overdue Jakarta monorail project.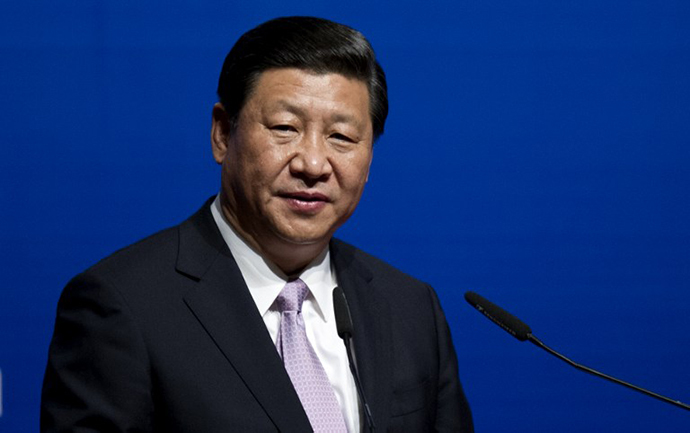 Malaysia has long been China's biggest trading partner in the ASEAN bloc, and upon landing in Kuala Lumpur, Xi announced that bilateral ties would be elevated to a comprehensive strategic partnership aimed at tripling trade to $160 billion by 2017. This would include new military-to-military ties and cooperation. Malaysia's PM Najib Razak – the country's most pro-US leader to date – is engaging in a delicate balancing act and remains faithfully pro-China. Najib has green-lighted greater cooperation with the US military, and has taken part in the negotiations for the TPP, but asserts that Malaysia may pullout of the deal over concerns of protecting national sovereignty. The forecast for implementing the TPP looks all the more bleak after Obama has blown his chance to sell it in person to a skeptical Malaysian public. And if one country pulls out, it could create a domino effect that threatens the neoliberal centerpiece of Obama's Asia-Pacific economic strategy.
The subject of Washington versus Beijing in the Asia-Pacific region will be the geopolitical question of the next two decades – it can be encapsulated as unipolarity versus multipolarity. Beijing professes that it is not aiming for hegemony, but for a political framework centered on mutual respect, win-win cooperation, and the absence of conflict. China's long-term relations with Asia-Pacific countries will measure the success of this multilateral strategy.
As China gears itself towards more dramatic financial reform and economic structural transformation, Beijing is readying itself for the responsibilities of global economic leadership as the world's largest economy through a philosophy of "crossing the river by feeling the stones" – an enduring pragmatism. As confidence dwindles in the USD & Euro as the two legs of a wobbly global economy, China is positioning itself as a third leg that can hopefully offer greater stabilization and prudency. To borrow the Chinese folk saying, "Either the east wind prevails over the west wind, or the west wind prevails over the east wind." Only fools will deny the way the wind is blowing. 
The statements, views and opinions expressed in this column are solely those of the author and do not necessarily represent those of RT.