Adopted children in US get no special protection from state – activist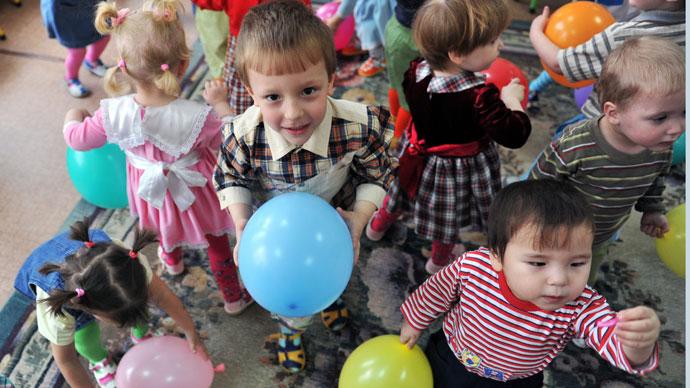 The American adoption system lacks supervision since adopted children in the US are treated the same way as children in private families, Roelie Post from the Foundation against Child Trafficking told RT.
The comment comes as yet another shocking story of the death of a Russian child in the adoptive American family surfaced, bringing Moscow and Washington on the brink of a new diplomatic battle.
Russia is now demanding answers from the US as to why three-year-old Maksim Kuzmin - adopted from Russia only a few months ago – was allegedly killed by his American mother in Texas on January 21.
According to Roelie Post, it is difficult to control what happens with adopted children once they get their new families in America as state officials cannot interfere in the private lives of these families.
"Adopted children are treated like any other children in the US," she pointed out.
State Department spokesperson Victoria Nuland said the US was taking the welfare of adopted children very seriously. However, unlike in Russia, child protection in the country is in the competence of local authorities rather than the state, Roelie Post observed. That is why Moscow learned about Maksim's fate from Texan officials, not the State Department, Post added.
There is no easy solution to the situation. "Even if post-adoption reports will be or might be sent to Russia they will be drafted either by adoptive parents or the agency that organized the adoption. None of these people would be interested in being critical about the adoption," said Post.
Moscow was also outraged that the American side had waited for almost a month before informing Russian authorities about the case.
In Post's view, this was "a highly political issue" as the US did not want a new case of alleged child abuse to come out. The tragedy occurred shortly after the new 'Dima Yakovlev Law' came into force banning all US citizens from adopting Russian children.
The official cause of the boy's death is expected to be released after the autopsy results are analyzed and the investigation is carried out.