Netflix's Cowboy Bebop live-action remake is the latest battle in Hollywood's war against fans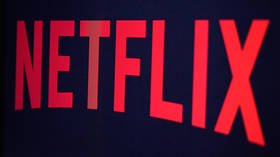 The latest controversy surrounding Netflix's Cowboy Bebop is more evidence that Hollywood simply seems to hate the people who keep it in business and wants them to be unhappy.
When Netflix released promotional images of it's upcoming live-action adaptation of the beloved anime Cowboy Bebop, they were expecting them to create buzz for the upcoming original series.
And it did, just not in the way Netflix would have liked.
Also on rt.com
Rumors that Superman is turning gay show that it's wokeness, not Kryptonite, that now poses his biggest danger
What immediately stood out to the Cowboy Bebop fanbase was that the outfit for Faye Valentine, played by actress Daniella Pineda, was not at all faithful to the anime version, whereas the outfits worn by the other actors were accurate.
Granted, the outfit for Faye Valentine is a rather revealing one in the original cartoon. But Pineda's costume in the live-action version is such a departure from the look that fans knew and loved, that there was an immediate tsunami of criticism directed at it from the fanbase.
YouTuber Vara Dark summed up the issues the fanbase had in one of her videos, saying:
"She looks awful. These changes look so incredibly bad. These are like CW designs at least in my opinion. She looks nothing like the previous version of her character. We don't have the vibrant yellows, the vibrant reds. The haircut. There are cosplayers that can create more accurate costumes than the designers that Netflix has because this looks like garbage."
Maybe if that criticism had simply been ignored, it would have died out and, eventually, when the show premiered, it would have been a long-forgotten issue. But the actress in question couldn't simply let the criticism go. Daniella Pineda recorded a video response to those who didn't like her costume in an extremely sarcastic Instagram story, saying:
"Hey guys, so as you know, our Cowboy Bebop first look dropped today, which was so exciting - and I just wanted to address a couple of things that sort-of just keep coming up in the comments amongst fans.
"First, I wanted to apologize to the fans that I did not anatomically match the Faye Valentine character: six foot, double-D sized breasts, two-inch waist... you know, they looked everywhere for that woman, and they couldn't find her! It's kinda weird. So they just went with my short ass. I know! Am I right? You know, there was talk about "Can we put Daniella in a time machine and maybe give her different parents so she has different genetic information to sort of make her look better?" It proved to be too complicated.
"The other thing I wanted to bring up is, I wanted to apologize that the outfit I'm wearing is not exactly what she wears in the anime. You know, we tried! But doing stunts in tissue paper - things disappear, they rip, sometimes it just gets lost.
"Anyway, like I was saying, that original costume - they made a couple of them, but like I said, they got sort-of slurped up in my various crevices, never to be retrieved again, so we needed to really build something that could withstand the test of time."
Though it appears as though Pineda was attempting to make light of the criticism in a joking manner, some fans felt her response was not only condescending, but also showcased her lack of knowledge about both her character and the issue at hand.
People were quick to point out that no criticism was directed at how Daniella Pineda looked, but rather the outfit she wore. However, after Pineda's response video, the fans began to take her to task for her apparent lack of knowledge about the character she was portraying.
The fan smackdown was so thorough that it appears Pineda has retreated from social media for the time being, choosing not to fan any further the flames of the firestorm she started. (Or maybe someone on the production got in touch with her and let her know antagonizing the fans wasn't a good idea?) But, as if on cue, once the actress retreated, the mainstream media stepped in as her attack dogs to attempt to turn the blame here not on poor costume design or a lack of understanding of the source material, but on the fans themselves.
Salon.com immediately published a piece in defense of Pineda entitled "Of Course 'Cowboy Bebop' Is Already Inciting Horny Male Outrage, And It Hasn't Even Premiered Yet." A piece which accused the fans of the original anime as being nothing but men wanting to see scantily clad women they can pleasure themselves to. Never mind the fact that there's a large segment of the Cowboy Bebop fanbase who are women, and the major complaint being that the Faye Valentine costume stood out as the only one not accurate to the source material.
Screenrant ran a piece saying "Cowboy Bebop Star Has Perfect Response To Faye Valentine Casting Criticism." The article highlighted Pineda's video but claimed the fan backlash was over Pineda not being a "busty woman of inhuman proportions," completely ignoring the actual criticism which initially sparked the issue, that of the inaccurate costume design. Also, none of the fans criticized the casting of Pineda, simply her outfit.
Then there's an article from Bleeding Cool called "Cowboy Bebop: Daniella Pineda, Lucifer Star Take On Faye Gatekeepers," which frames the fans who are critical of the Valentine costume as "anime gatekeepers" and claim fans attacked Pineda for not having "the right body type" for the role, while offering no evidence of this claim. The article also highlights a tweet from Pineda's co-star on the show Lucifer, Lesley-Ann Brandt, who supported Pineda's clap-back against the fanbase by showcasing the difference between her character Mazikeen in the comic books vs. the TV show.
Despite the hit pieces designed by the media to protect Pineda and Netflix's investment in the Cowboy Bebop live-action show, this is actually just another in a long line of instances where Hollywood has preferred to attack its own fanbases rather than address their criticisms and attempt to assuage their concerns. This questionable strategy started back in 2016 when Sony and the cast/crew of Ghostbusters: Answer The Call decided to go on the offensive against fan criticism by labeling detractors "sexist" and "misogynist," shifting the narrative of the critiques away from the unfunny trailers and lack of respect for the source material to the fact that it was an "all-female reboot."
Turns out that being hostile to the fans doesn't work all that well, as evidenced by numerous examples where the tactic was employed. Ghostbusters: Answer The Call was a flop, and planned sequels were instantly cancelled. Star Wars was almost irreparably harmed by its attacks on fans critical of the sequel trilogy, which led to Disney actually cancelling its theatrical release strategy for the franchise. Then, of course, there's the Terminator franchise, which is currently dead, thanks in no small part to the failure of Terminator: Dark Fate, whose director Tim Miller famously said the movie would "Scare the F**k Out Of Internet Trolls and Closet Misogynists" thanks to its focus on all female characters.
Also on rt.com
Jodie Whittaker's torrid term in the TARDIS proves that, if Doctor Who hopes to have one, the future isn't female
This goes to prove that Hollywood has a complete lack of respect for its audiences and is unable to handle even the most mild criticism. Its gatekeepers in the mainstream media have their go-to defense of labeling detractors as "racist" or "sexist" or "misogynist" (or any other "-ist" you can think of) at the drop of a hat, preferring to frame fans as horny, basement-dwelling "internet trolls" instead of passionate members of a community with legitimate concerns – all to protect the investment of tone-deaf executives who don't seem to understand the most basic rule of showbiz success:
Give the audience what they want.
Like this story? Share it with a friend!

The statements, views and opinions expressed in this column are solely those of the author and do not necessarily represent those of RT.
You can share this story on social media: