Tara Reade: Leave our pets alone, green activists. Humans are the problem, not cats or dogs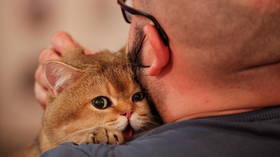 In a recent interview, environmental activist Donnachadh McCarthy suggested that pet ownership should cease, saying it was "cruel and selfish" in a climate emergency. Would you give up your pets to save the Earth?
There are over 800 million cats and dogs owned as pets worldwide.
According to Mr. McCarthy, pets leave a carbon footprint, causing pollution while living "horrendous" lives in urban homes.
A few days earlier, VOX.com ran a graphic illustration article laying out the argument as to how pets negatively impact the environment. With cartoons accessible to a six-year-old and a minimum of text, the piece approximates the volume of meat and the number of poop bags it takes to maintain a pet dog, and suggests solutions like feeding your pet table scraps or having them go vegan – that is, if you can't bear the really optimal solution and contain your urge to have a pet altogether.
Before filtering the blame for our current pollution problems down to cats and dogs, let's look at the pollution caused by humans.
The global emissions of carbon dioxide, the main greenhouse gas contributing to climate change, were estimated at around 36 or 37 billion tonnes in 2018. It has climbed to over 40 billion since, but let's look at the 2018 number for comparison, because that's the year examined by UCLA professor Gregory Okin, whose findings on pets' impact are cited in the Vox cartoons and elsewhere.
He says that pets contributed 64 million tonnes of CO2 in 2018 – which sounds massive, but out of 36 BILLION, that's about 0.17%. Of course, any reduction is welcome, but seriously, is there nothing better to address before we move on to demanding that pets share the burden?
After all, aren't we cruel enough already to the animals we factory-farm, while ALSO polluting the environment? And two top global development banks spend billions to keep it going?
Also on rt.com
Flying, meat, pets... now having CHILDREN is a climate crime, green activists imply
But hey, let's blame the cats and dogs for the climate crisis. Apparently, American pets alone consume enough meat to feed a separate, respectably sized nation of carnivores… but shouldn't we sort ourselves out first?
After working and volunteering for many pet rescue and environmental organizations for many years, I can assure you that animals are not the problem.
Our relationship to cats and dogs goes back over 40,000 years. Cats, of course, were once worshipped as gods – a fact my cats remind me of daily, in the event I become confused as to my own status. Cats and dogs provide security, rodent control, emotional support, and, most importantly, unconditional love. In many households, pets are beloved members of the family. We vaccinate our pets like we do ourselves – including against Covid-19, since Russia pioneered the formula.
The sweeping statement by Mr. McCarthy that pets live "horrendous" lives in urban areas is absurd. The average lifespan of a cat kept at home is 15 to 18 years, a dog's 10 to 12 years. Meanwhile, about half of feral kittens die within the first year of their life, and stray dogs live just one or two years on average – and both pose a potential sanitary and physical threat to communities.
While working as a pet rescue professional, I saw many programs that were effective in controlling the population and provided compassionate solutions, such as vouchers for low-income pet owners for spay/neuter programs, and feral cat trap/release spay programs to curb the stray populations. The "cruelty" I observed doing pet rescue was mostly the abandonment of pets.
Throughout my own life, I have always adopted cats and dogs, and even horses. The quality of my own life has been much improved by their companionship.
Also on rt.com
German government told to firm up climate laws by top court after protest by activists
The politics around pets and environmentalism do not need to be at odds. There are many ways to reconcile the idea of having pets and helping the environment. One solution, of course, is to adopt – and not purchase – pets.
Approximately 3.2 million cats and dogs are adopted each year in America through shelter foster/adopt programs, according to the Humane Society. The unconditional love that comes with owning a pet cannot be quantified in statistics.
Those pet parents who are concerned about their animals' impact on our world can take steps to lessen their carbon footprint: use recyclable bags to clean up waste, environment-friendly cat litter, and adjusting pet foods that are more sustainable. But not at the expense of the animals' health and wellbeing, and certainly not before looking at your OWN carbon footprint. And most importantly, stop shaming others into ditching their cat or dog – an invaluable source of love and emotional stability in troubled times – or reconsidering taking one from a shelter, where they need us as much as we need them, or more.
I believe we should engage in environmental conservation and do our part to address the climate crisis. However, there is a difference between sensible, active steps that help the planet, and "woke" environmentalism that employs authoritarian rhetoric to control how we organize our lives.
In brief, leave our pets alone.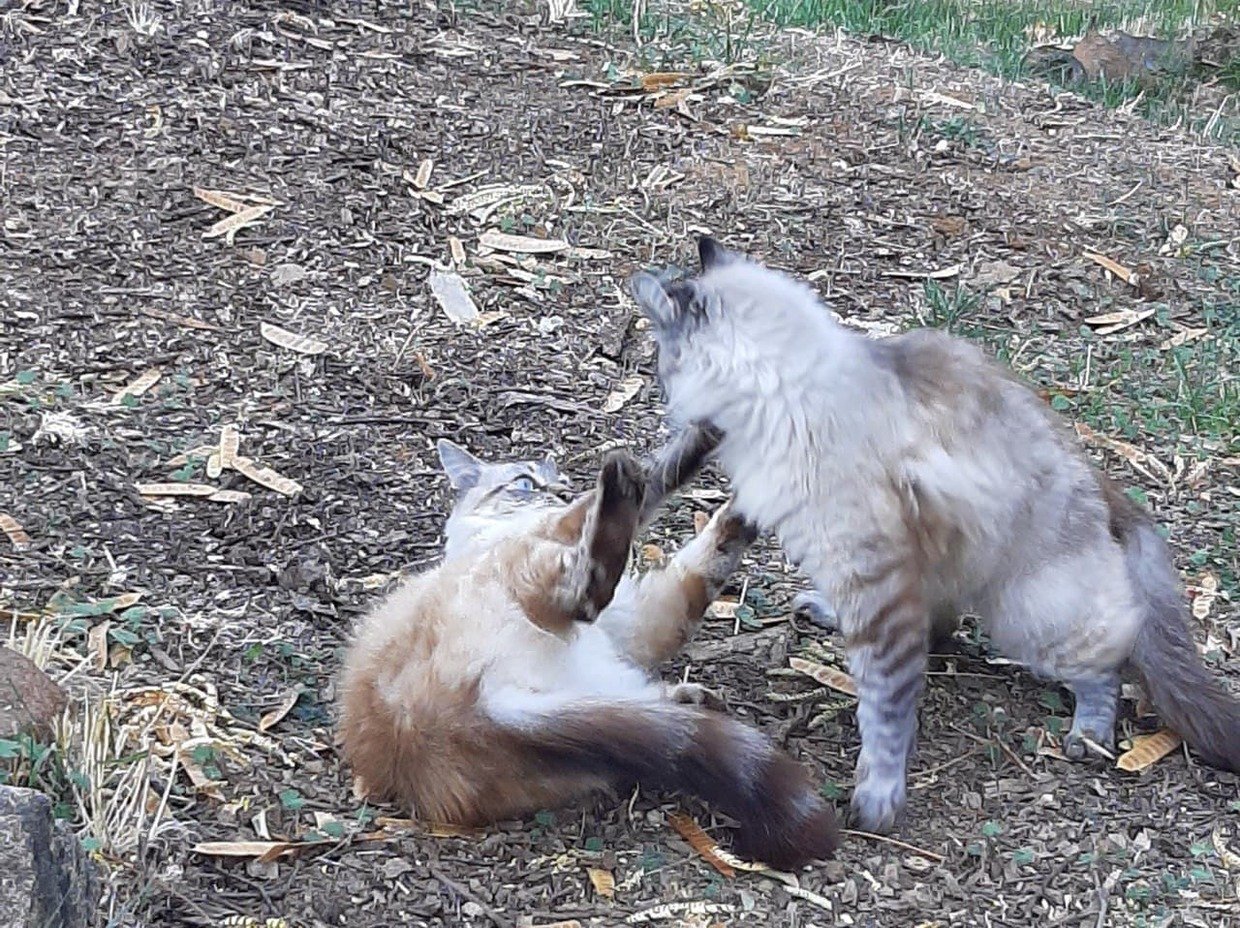 This opinion had consulting assistance from my cats, Lil' Bear and Ben, who provided purrs, while laying across my keyboard, sunbathing, and knocking my water glass off the table. They contributed no relevant data to explain their necessity of existence.
Think your friends would be interested? Share this story!
The statements, views and opinions expressed in this column are solely those of the author and do not necessarily represent those of RT.
You can share this story on social media: