Less than the sum of its parts: German reunification thirty years on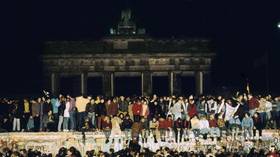 A country that combined the best aspects of the old West and East Germany would have been a great place to live, but Germany has lost its way since the reunification of October 1990 and the hopes haven't been realised since.
Thirty years ago today, on 3rd October 1990, 'Germany' was reborn. The division of Germany into East and West was supposed to have been permanent, following the end of the Second World War, and this division was recognised again in the 1975 Helsinki Accords. Nevertheless, just fifteen years later, the separation was over.
Some would say this was inevitable, following the demise of communist rule in the GDR, but nothing is inevitable until it happens. East and West Germany could, conceivably have continued as separate states, at least for a number of years. Indeed, that is what many, including UK Prime Minister Margaret Thatcher, who was very apprehensive about reunification, hoped for.
Also on rt.com
WATCH German police clash with anti-fascists attempting to block neo-Nazi march on country's Unity Day
The turning point was undoubtedly Helmut Kohl, the West German Chancellor at the time, declaring 'Wir sind doch ein volk!' (We are one people!) on 10th November 1989. 'Deutsche Wiederervereinigung' (German reunification) thereafter became a juggernaut that proved impossible for anyone to stop. Of course, as Kohl said, self-determination was paramount, but if reunification had to take place, it could have been done in a different way. Rather than being a 'merger' between East and West, what actually happened was that the West 'took over' the East. The Federal Republic of Germany was never 'put to sleep', but the German Democratic Republic was. In other words, reunification didn't create a 'third' country, but simply enlarged the Federal Republic. And that arguably, is where things went wrong.
I spent time in both West and East Germany in the summer and autumn of 1989. I had been to West Germany a number of times in the 1980s and on each occasion I was impressed by what I saw. There was a high standard of living, great art and culture and a pretty vibrant society.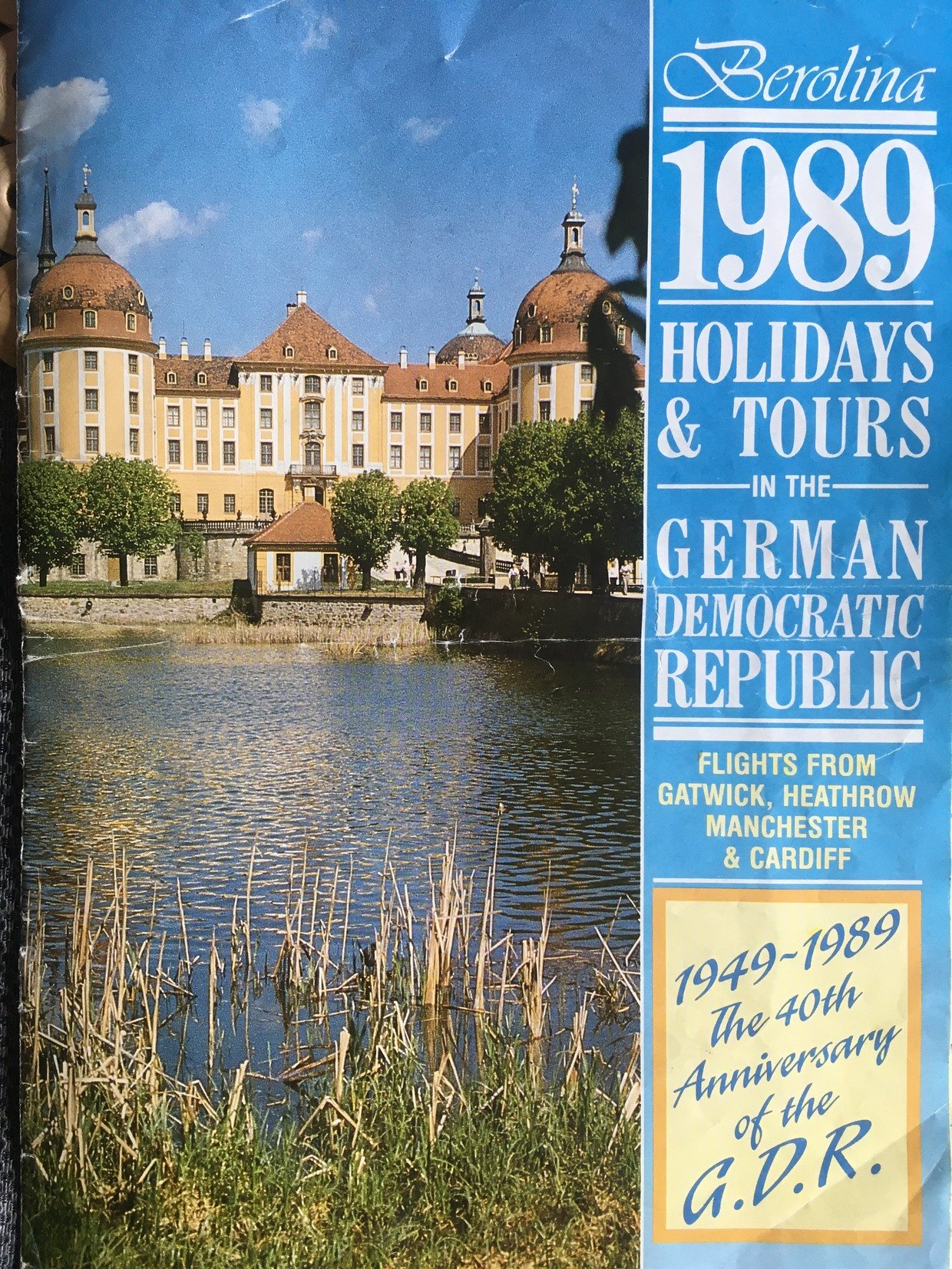 In September 1989 I visited East Germany for the first time. Travelling by train from Frankfurt, the contrast was quite incredible. Everything seemed quieter. There were no advertising hoardings. The roads had about a quarter of the traffic on them as in the West. It was, to use a cliché, like stepping back in time. But that doesn't mean the country was 'backward', far from it. Again, as in the West, the arts and cultural life was strong. The people were friendly, engaging and very well-educated. There seemed to be a strong community spirit. Pubs and restaurants were packed. My visit coincided with the official 40th birthday celebrations of Europe's youngest state. Yet for the GDR, life didn't begin at 40, but ended. No one could have predicted how quickly events would unfold.
Also on rt.com
US-German relations are beyond repair as result of decades-long clash of views & ideas. Troop pullout is only a symptom
Staying in Wernigerode I became friends with a charming married couple who shared my love of vintage detective fiction. When the Berlin Wall came down, they sent me an ecstatic letter, which ended with the words 'FREIHEIT!' (Freedom).
No one who has enjoyed the freedom to travel can criticise anyone else for yearning for it. Yet thirty years later, the German government's annual report on reunification showed that almost 60% of citizens in Eastern Germany regarded themselves as 'second-class citizens', and only 38% of those polled thought German reunification had been a success.
It's not just the citizens of the former East Germany who are 'Ostalgic' for the past. There's the phenomenon of 'Westalgie' too- ie nostalgia for the old West Germany and the prosperous, comfortable lives that people once lived there.
Today's Germany is not the sum of its parts. It is still two nations in all but name. If anything, the last thirty years proves that competition is a good thing. The existence of a communist East meant those in power in the West had to raise their game. They did, via Adenauer and Erhard's 'Social Market' economy. Who could be tempted by communism when considering all that the Federal Republic offered its citizens: a strong economy, social security and a very high level of personal freedom? Similarly, pressure from the West, meant that East Germany's leaders had to pull their finger out too, with increased production of consumer goods, and some - albeit cautious - liberalisation.
Also on rt.com
Goodbye communism, hello turbo-capitalism & regime change wars: Unfulfilled hopes of 1989
Shorn of the competition that East and West Germany provided for each other, the eagle of a united Germany hasn't soared to the great heights many expected in 1990.
In 2018, a report showed that the risk of being poor had risen to a record high in Germany.
Both East and West Germany were very safe countries, where violent crime was rare, but the number of murders in united Germany has risen from 630 in 2012 to 901 in 2018.
Rape and sexual assault cases have also risen during the last decade.
Things don't seem to be going too well at the workplace either. A 2019 report revealed that the Germans were the most dissatisfied employees in Europe, after Hungarians.
Again, it's all a far cry from the hopes and dreams of 1990.
Also on rt.com
It has 'never been an alliance of equals,' CDU party member & economist tells RT amid US plan to relocate troops from Germany
Whichever way it was done, German re-unification was never going to be easy. Forty years is a significant period of time, and by the late 1980s both the FRG and the GDR had established their own distinct identities, their own national cultures, their own way of life, their own brands, their own iconography.
A hurried 'takeover' of the East by the West, and then the gradual dismantling of what made the West so special, as well as the positive aspects of the East- all against the disorienting backdrop of greed-fuelled turbo globalisation, has unsurprisingly left many Germans with a sense of loss and unease. There's also been a worrying diminution of the freedoms the West once enjoyed, such as freedom of speech, under the guise of countering 'hate speech'.
Did we need communism in the East to keep the West 'up to the mark'? It looks like it.
Think your friends would be interested? Share this story!
The statements, views and opinions expressed in this column are solely those of the author and do not necessarily represent those of RT.
You can share this story on social media: