Cancel culture is a racket! Woman sics SJWs on innocent TikTok star, then brags about donations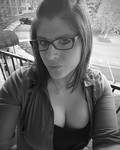 Sophia Narwitz
is a writer and journalist from the US. Outside of her work on RT, she is a primary writer for Colin Moriarty's Side Quest content, and she manages her own YouTube channel. Follow her on Twitter @SophNar0747
is a writer and journalist from the US. Outside of her work on RT, she is a primary writer for Colin Moriarty's Side Quest content, and she manages her own YouTube channel. Follow her on Twitter @SophNar0747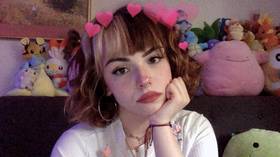 A viral TikTok star is enduring nonstop vitriolic abuse as 'social justice' warriors prove that their movement is about everything but social justice. It's merely a facade for fauxgressive bad actors to ruin lives for clout.
Emma Langevin is an internet personality who blew up this week once the internet learned of her quirky charm and unusual accent. She makes videos with an often lewd or rough edge, and she's been able to capitalize off a modern audience that eats this stuff up.
But as with all good things, netizens couldn't just leave someone be, and she's now profusely apologizing on Twitter as a hate mob kicks in her doors to drag her to the gallows. Her crime? She followed the 'wrong' people online.
Kicked off by someone who unironically has 'death to America' in their bio, a tweeter by the name of @Lycheemoji claimed Langevin was following white supremacists. Who are these vile racists you may wonder? Transgender conservative Blaire White, 'breadtuber' June Lapine, and YouTuber Gregory Fluhrer. Three people who by all definitions are not white supremacists. But when has that ever stopped the outrage machine from booting up…
this tiktok girl went viral like yesterday for her cute accent and got canceled in a record 24 hours for following blaire, greg and i. now she's apologizing. as if they're not going to keep finding things to cancel her over until they see her cry. extremely healthy website. pic.twitter.com/EMuKiJdUHM

— shoe (@shoe0nhead) May 20, 2020
Upon getting flooded with hate, Langevin began apologizing, and you know where this story goes. It's the same one that gets told time and time again. In the eyes of the 'moral' crusaders she was a no good horrible terrible very bad girl, and the hate she endured and eventually succumbed to was a justifiable action because she mishandled her 'privilege'.
She deserved to be crushed because the woke mob demanded a sacrifice. But for what?
Apparently I'm a white supremacist now? I followed Blaire White but I do NOT agree with her politics. I like hearing ALL sides of politics, even the ones I don't agree with. Racism is not & never has been okay. Sorry for any confusion.

— gengar gf (@EmmaLangevinXO) May 19, 2020
The woman who kicked it off is by all metrics, a bad actor. In one tweet she seemingly celebrates a man's attempted suicide because if he had so much "male guilt," then maybe it was the better option. Chipping away even further at her mask is a tweet bragging about donations she is getting from strangers online after gaining "hypervisibility." Donations celebrating her role in getting an innocent girl abused.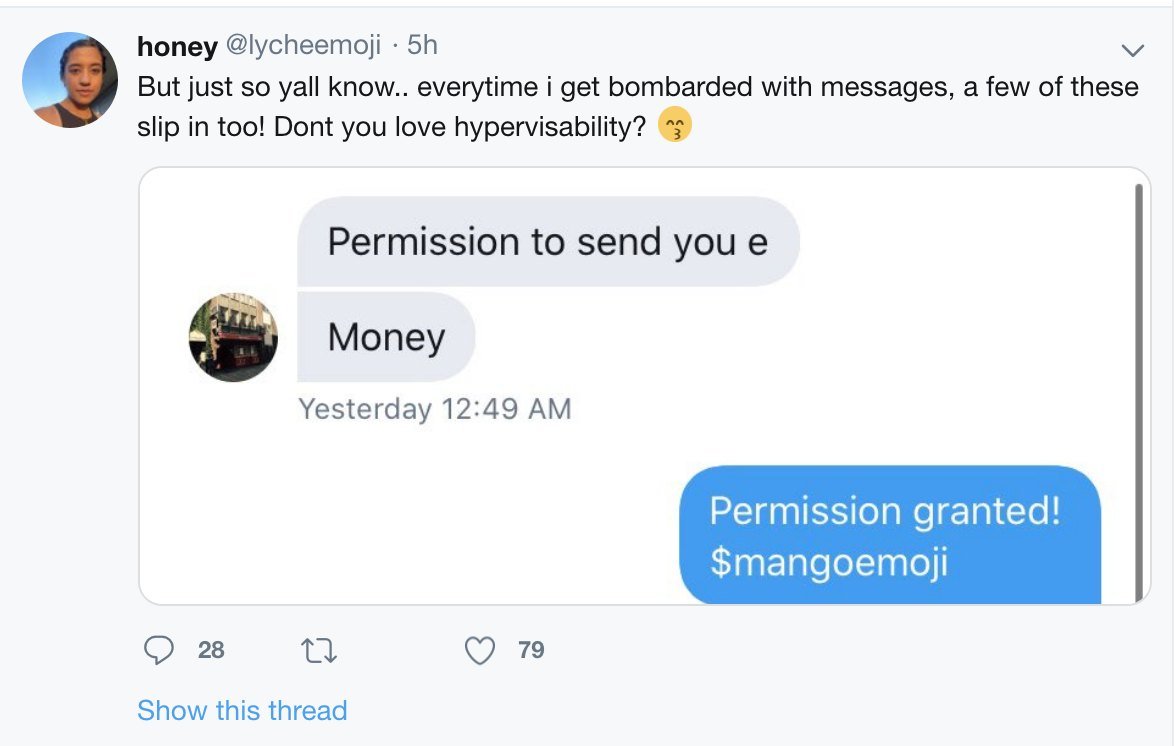 A stark reminder that cancel culture is rarely if ever about morals, but merely a grift for pathetic and soulless hacks to reap rewards for a job well done from a conglomerate of equally miserable people. The goal is never about doing good, it's just about beating people into submission so that they can celebrate the vanquishing of their own imaginary boogeymen.
I thought yall were trolling at first so i didnt respond but now? idc. If yr friend has so much male guilt he feels killing himself is a better option than fighting for gender equality then maybe he's right; i cant imagine why he feels so guilty but thats on yall ¯\_(ツ)_/¯

— honey (@lycheemoji) May 17, 2020
A move which tragically continues to work. Blaire White nuked her Twitter because people are now getting attacked for following her. As a content creator that must weigh heavily on her conscience. Her audience is now fodder for people who seek to destroy.
And Langevin as already mentioned caved in and apologized. It's not easy to stand up to a hate mob, so there's no victim blaming here. The fault lies entirely in the fingertips of the morally devoid blackholes that consume all good the internet has to offer. Replacing it with endless despair.
I won't say the internet is a mistake, but these people sure as hell are.
If you like this story, share it with a friend!
The statements, views and opinions expressed in this column are solely those of the author and do not necessarily represent those of RT.