From next president to El Chapo's cell: How the Democrats' great hope Michael Avenatti came undone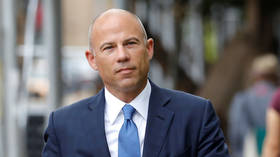 As the celebrity attorney to porn star Stormy Daniels, he once fancied himself Trump's most fearsome presidential opponent. Now he sits in the cell that held El Chapo. Michael Avenatti's fall was swift and inevitable.
Trump's natural predator?
2018 was the year when Michael Avenatti was everywhere – at the peak of his popularity and his credibility.
In the autumn of that year, he began releasing videos for a potential presidential campaign.He'd floated the idea many times before, once stating that he possessed the essential leadership qualities that President Trump lacked: "brains, heart, and courage."
Also on rt.com
'Creepy porn lawyer' Avenatti charged with defrauding his client Stormy Daniels
But more than that, he was the figure many Democrats felt was capable of challenging Trump on his level – a chiseled, relatively young, self-made, sharp-tongued non-politician for the Twitter age. Former Trump campaign mastermind Steve Bannon called him a viable Trump opponent.
Avenatti had bathed in the spotlight, speaking regularly on the Daniels case since March 2018. He managed to remain relevant during the Brett Kavanaugh hearings, conflating the women making the accusations, the accusations themselves, and the men being accused.
The resistance media at CNN and MSNBC loved him and invited him on seemingly every day. He'd talk about his clients, but really it was all about the hosts encouraging him to attack Trump.
Vanity Fair did a feature on his skincare routine.
The cracks started to show
However, even as Avenatti was still rising in the public consciousness, his personal and professional lives had long begun to crumble.
In January 2018, Daniels appeared to waver and even deny ever having an affair with Trump. In November 2018, she accused Avenatti of suing Trump for defamation against her wishes. In February 2019, Daniels dropped her defamation suit against former Trump lawyer Michael Cohen.
Also on rt.com
'Porn lawyer' Avenatti indicted for financial fraud, swindling his clients to fund lavish lifestyle
Avenatti announced in December 2018 that he would not run for president after all, claiming that "his family" asked him not to take on the pugnacious Donald Trump. But the prospect of Trump was not the immediate cause for concern; that was his November arrest on domestic violence allegations.
Avenatti's legal troubles soon extended well beyond legal malpractice. In March 2019, Avenatti was charged with stealing nearly $300,000 from Stormy Daniels, diverting payments from her book publisher into an account controlled by him. In the same month, he was charged with trying to extort millions from Nike in exchange for information about executive malfeasance.
In April 2019, Avenatti was indicted on three dozen counts of embezzling millions from five clients, as well as tax fraud and bankruptcy fraud – which were added to charges of wire fraud, bank fraud, and extortion filed againsthim in March. In November, Avenatti faced new charges from Nike for extortion. Avenatti occupies the jail cell that held the Mexican drug kingpin El Chapo Guzman, where he allegedly was losing his mind. It is also the very cell in which Jeffrey Epstein was reported to have died.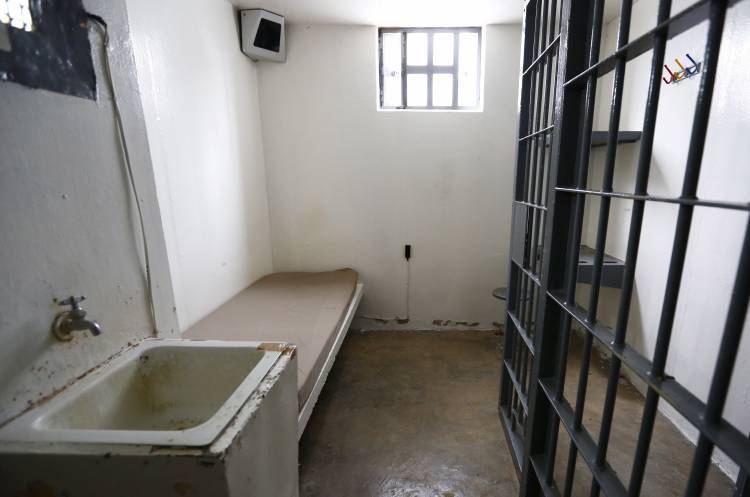 Blinded by hate for Trump
The question now is, how could the Democrats – from the networks to the Blue Wavers – have succumbed to the greasy charms of someone so obviously flawed? The answer may be that, to people rendered so myopic by hate, any old grifter starts to seem like a savior.
Avenatti always exuded an air of unprincipled, slimy ambition – never did he strike anyone as a trustworthy man. He preened, he flaunted his race car team and his private jet – all of which, as we now know, were funded directly by his theft. Avenatti showed a striking lack of judgment for a man who could have had it all for years to come, if he hadn't been just so greedy and impatient.
Now the mainstream outlets say that Avenatti was never a serious candidate – that he was always a joke, a Democrat version of someone like Trump's one-week spokesman Anthony Scaramucci.
But the Republicans remember, and they expect more gloating Trump jibes, as Avenatti serves what is likely to be a substantial custodial sentence while his adversary looks to his second term.
Like this story? Share it with a friend!
The statements, views and opinions expressed in this column are solely those of the author and do not necessarily represent those of RT.
You can share this story on social media: