What makes 'Masha & the Bear' propaganda in eyes of West? Mere fact Masha is Russian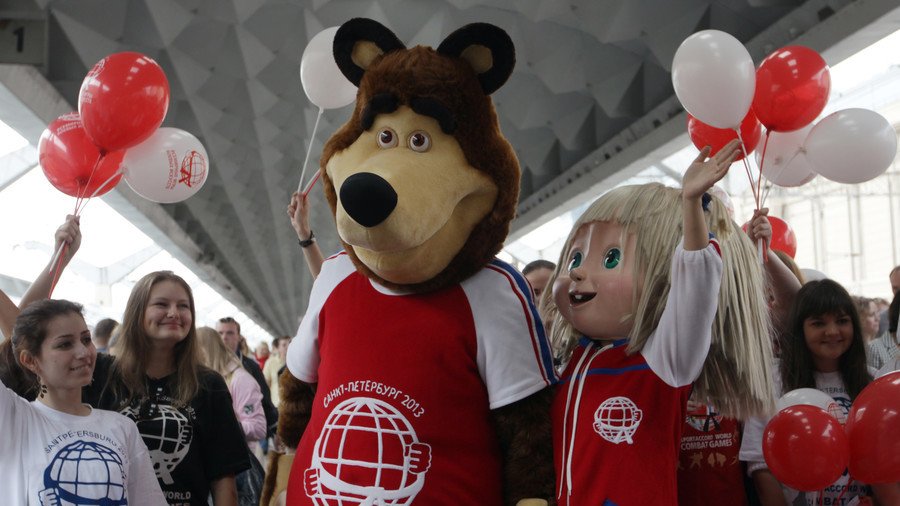 Personally, I'm not a big fan of Masha and the Bear.
As a parent, I think that Masha is too much of a rascal, a troublemaker, and a bad influence for kids. Speaking of bad influence, what can we learn from the British press whipping up hysteria about an expansionist threat posed by a Russian cartoon girl?
It's not Masha's mischievousness that makes the British so outraged. By modern standards of parenting, she is a real goody two-shoes. (My own standards are those of a typical Armenian family, with 11 people living under the same roof, which means that it's not just myself who has to be satisfied with my children's behavior, but also my mother-in-law, among others.)
Instead, what troubles the British press is the fact that Masha is Russian. That she is "Putinesque." That the titular bear is so positive and nice that he could make British children stop hating Russia.
Had Masha been "made" in Hollywood – or any other place, for that matter – the cartoon would have got a standing ovation. This only goes to show that some minds are simply incapable of shaking off their centuries-old xenophobia.
The Irish used to be perceived as second-rate people. The Indians and the Chinese were not considered human at all, let alone all the diverse indigenous peoples who "came to the lands that had always belonged to us and settled down there." Matzah is a weapon of the Zionist.
You name it.
Now they say a Russian cartoon is poisoning the minds of British children.
What next? Are there going to be people demanding they ban Russian gymnasts or, say, figure skaters from participating in competitions – and not because of doping allegations, but out of fear that our athletes' success, just like the dreadful cartoon bear, could plant a seed of an unacceptable affection for the Russians in the heads of the British youth?
This is exactly how fascism begins. Just like that. A humble suggestion: Go back and re-read the great George Orwell.
Specifically, look up his essay titled 'Antisemitism in Britain.'
And feel the horror.
Margarita Simonyan, RT Editor-in-Chief
Like this story? Share it with a friend!
The statements, views and opinions expressed in this column are solely those of the author and do not necessarily represent those of RT.
You can share this story on social media: