Inoffensively disastrous: Merkel's blandness must not let her get away with historic failure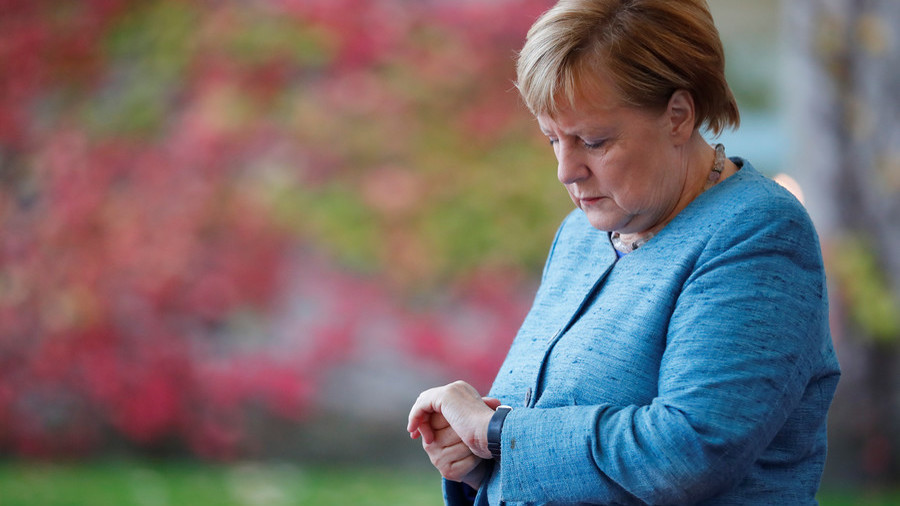 The departing German chancellor leaves her country with a fractured domestic political scene and myriad intractable social challenges, the EU as weak as it has ever been, and grave international crises no closer to resolution.
Angel Merkel's latest political obituaries have been as mealy-mouthed as her persona, designed to wearily sap drama in keeping with her (optimistic) three-year warning about leaving her post, which she announced on Monday. Her entire legacy has been written in these cushioned terms, from her 'Mutti' (mother) persona, to 'Merkeln' (a neologism meaning 'to dither'), and now to the extended 'Merkeldammerung' (Merkel twilight) that awaits.
This needs to stop now. Merkel's is no one's Mutti. Governing in accordance with unexamined centrist truisms even as the world confronts unprecedented existential challenges of globalization and technology, she is Canute, she is enfeebled and rheumy-eyed King Theoden from Lord of the Rings, she is Neville Chamberlain who isn't buying time for anything but her own downfall.
READ MORE: Merkel will not seek new term as chancellor & CDU chair as party faces support slump
For years, Merkel's electoral success was prima facie evidence of her competence – how can someone be wrong if they are elected by tens of millions through four terms?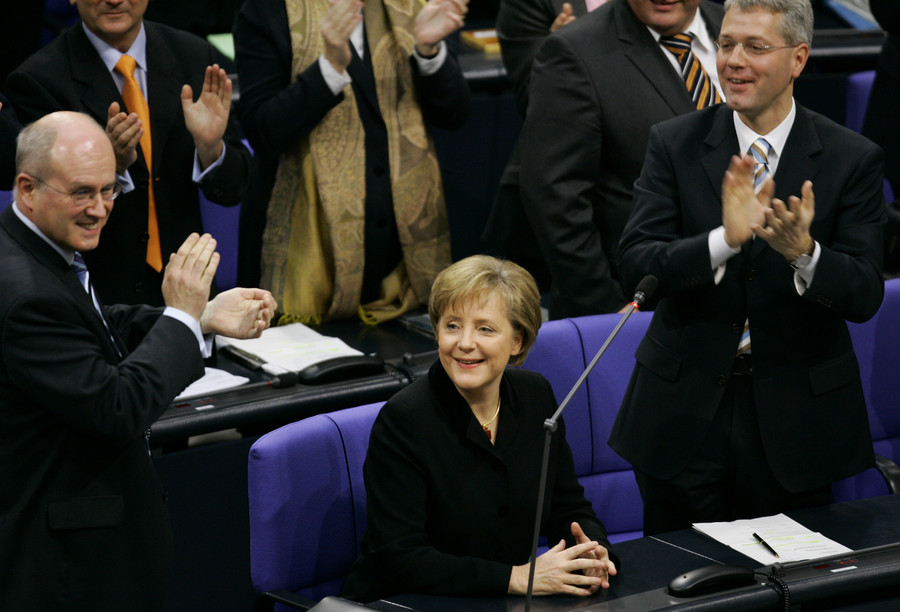 But the 13, and possibly 16, years in power – potentially surpassing Helmut Kohl as the longest-serving leader of post-war West Germany, and two years short of Erich Honeker, another politician left behind by time – also give her a full legacy to be judged by.
Her credit account starts with the state of the German economy. The country has outperformed the anemic EU GDP indicators, unemployment is low, and, although partly due to being a beneficiary of favorable exchange rate, its champions, from Volkswagen to Siemens to BASF, remain world-class.
But underneath the headline numbers, what kind of health is the chancellor leaving Europe's engine room in? Have the gains been distributed equally, or do some areas, particularly in the east, remain stagnant? Have workers' kept up, or are they suppressed by an influx of cheap immigrant labor, necessary to keep the export industries profitable? Is the country rearing its digital economy champions and preparing for the seismic impact of automation?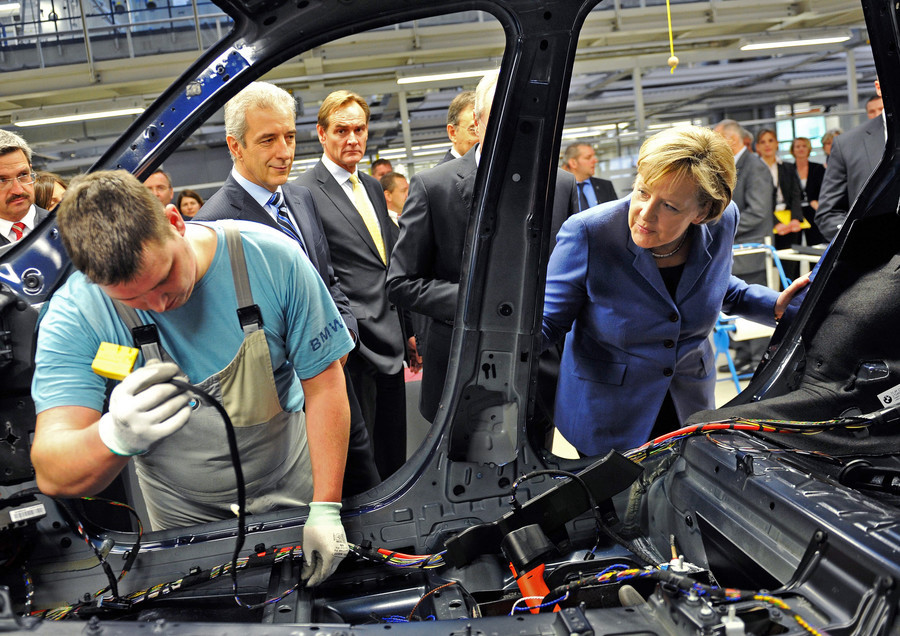 While neoliberal economic principles are undoubtedly successful, she has not addressed their fundamental contradictions that are causing unhappiness throughout the Western world, other than by old-fashioned welfare recipes. At best, Merkel can be credited with not rocking the boat.
Though of course, her passivity is almost infinitely preferable to her judgment calls. The 64-year-old former chemistry lecturer is famed for her deep grasp of complex issues, but many of her big decisions are characterized, not by long-term scientific rationalism, but near-sighted considerations of conventional ethics and pandering to the electorate.
The examples vary: the decision to impulsively phase out Germany's nuclear power following the Fukushima accident in 2011, and its makeshift replacement with well-intentioned but inefficient renewable power, and the inexcusable compromise of new-found reliance on coal. Or more recently, the endorsement of a draconian social media law because of vague election-meddling considerations that has imposed corporate censorship, stifled debate, and offered a repressive model for totalitarian states to follow.
Without doubt, the most fateful of these has been the migrant-welcoming debacle of 2015. This was a problem both unknown in its scale, yet familiar in its nature. Merkel took an existing issue, and presumably out of a vague sense of historical or racial obligation, decided to impose it upon her people. The momentous impacts of that wave permeate every aspect of society: it signaled that the West was no longer prepared to or even impotent to defend the borders or the rule of law, that it reserved no place for social cohesion and did not put the interests of its people first, that it was ready to impose upon itself cultural, social, and religious issues that may never be satisfactorily resolved in Europe.
For all her supposed collegiality and sensible 'centrism', that Merkel decided this on her own – without any mandate, from her supporters most of all – showed just how dictatorial and out of touch the rulers of Europe had become.
The insistence on humanitarian dignity for all, the "We can do it!" public spirit, the row-backs, and the eventual closing of the borders – in a betrayal of the supposed principles that guided the decision in the first place – are demonstrations of the scope of regret.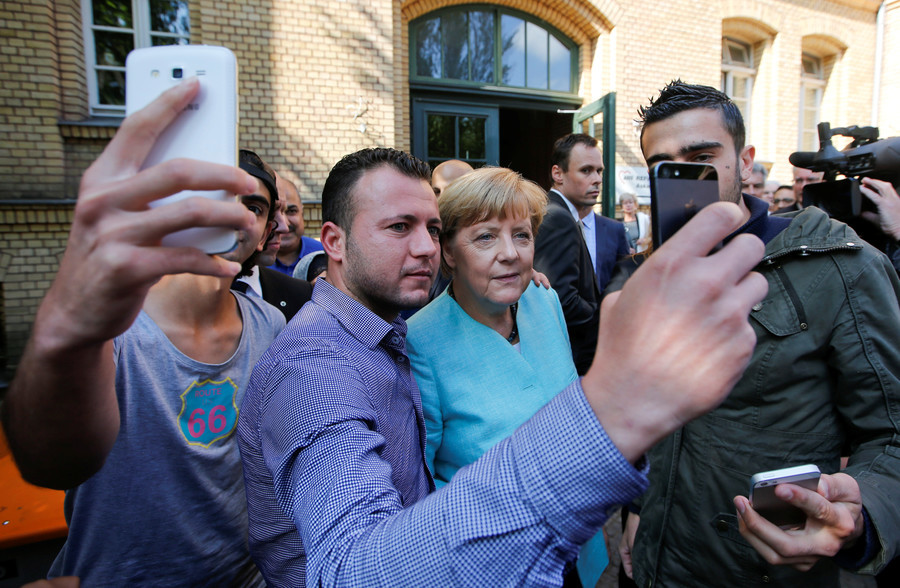 Maneuvering to reassure the right, inching in on the shrinking territory of the center-left, demonizing enemies as beyond the pale, none of it has helped. The cozy two-party systems throughout Europe may have been doomed anyway, but Merkel accelerated this process needlessly.
She bequeaths to her country a mix of the moribund professional political parties, and the indigestible, irreconcilable fringes who appear to have a better grasp of the truth – the economic realities on the left with Die Linke and the Greens, and the cultural ones on the right, with an AfD whose true ceiling once it establishes itself is simply unknown.
Similarly, the impact of Merkel's irresponsibility on European Union, where she had first served as the punisher of austerity, and then called for migrant quotas, has left it even more exposed to charges of a democratic deficit and bred a whole generation of politicians whose aim appears to be to destroy the very institution to which their country belongs. And this is all before even a mention of Brexit.
It is impossible to blame her directly for Donald Trump, yet Merkel has been proposed as the liberal counterpoint to his nationalist rebellion. But at this point, the chancellor's allies must agree with her adversaries that she should not be the face of that struggle. Even while her diplomatic skills are purportedly immeasurably less boorish than those of the US president, Europe's foreign policy initiatives have achieved no results at all in any of the key stand-offs that have shaken the world from the still unfulfilled Minsk Agreement, to the abandoned Iran nuclear deal, to the ongoing war in Syria. Europe talks, and for better or for worse, other countries do – whatever claims exist of a new moral center of the West in Brussels or Berlin.
Most of the above was evident three years ago, and Merkel must have known that the writing was on the wall after the historic lows in the federal election last year, after which the unhappy Grand Coalition was stitched together. Previously, she might have justified her caution through a desire to remain in power, now bravery was the path to survival. Still, Merkel plodded and plotted behind the scenes, better defanging her rivals than achieving policy results, and could now pay the price within months.
The German chancellor was given a historic opportunity to be at the heart of transformational changes, and failed to measure up to her circumstances. And now, rather than being forgotten for her indifference, history could render her complacency egregious, turning Merkel from a mediocrity into an outright villain.
Igor Ogorodnev
Like this story? Share it with a friend!
The statements, views and opinions expressed in this column are solely those of the author and do not necessarily represent those of RT.