Germany's top court rules country's nuclear tax illegal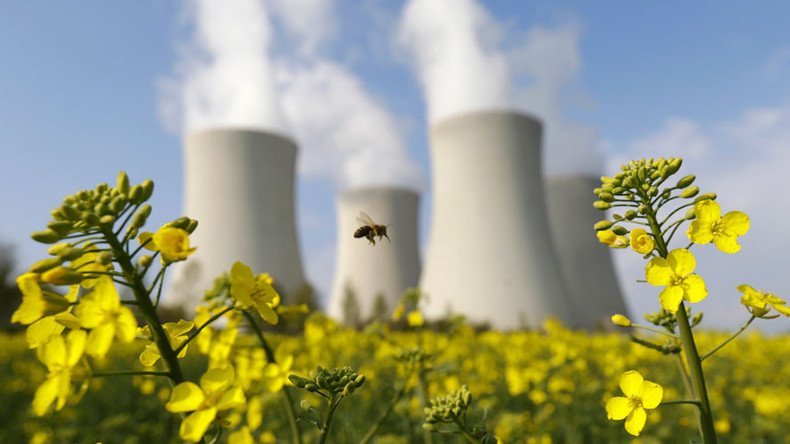 Energy utilities in Germany may soon get billions of euro in refunds, following the verdict of the country's Constitutional Court that a nuclear fuel tax imposed on them was illegal.
The Karlsruhe-based court said on Wednesday the tax was "formally unconstitutional and void," adding the government did not have the legal competence to claim it.
In December another court ruled that shutting down all the country's nuclear plants violated their rights.
The nuclear fuel tax was imposed between 2011 and 2016, following a decision by Chancellor Angela Merkel for Germany to abandon nuclear power by 2022. The policy was drawn up after the Fukushima disaster in Japan.
The tax amounted to payments of €6.285 billion from nuclear plant operators RWE, E.ON and EnBW which were required to pay €145 per gram of fuel rods deployed in their nuclear reactors.
"Now E.ON and RWE can expect a well-timed windfall that comes as a help during their restructuring," a local trader told Reuters. "It's a positive surprise and not fully reflected in analyst estimates."
E.ON said the ruling meant it could claim a refund of €2.85 billion plus interest of €450 million, which would boost its net profit and lower net debt. The company's market capitalization shrunk from €46 billion to €18.6 billion in 2011.
RWE said it expects a refund of €1.7 billion in addition to about €200 million in interest payments. RWE's market cap dwindled from €27 billion to €11.6 billion when the nuclear tax was imposed.
In the aftermath of Fukushima, both companies have undergone major corporate overhauls, separating their conventional power plant businesses from operations such as renewables and networks.
You can share this story on social media: